Most eCommerce brands anticipate their low seasons with dread — periods to simply "get through" on their way to higher-revenue months.
But, here at Inflow, we recommend a different approach: one of opportunity and experimentation.
In today's case study, we'll share how this perspective helped one eCommerce client beat back the low season blues for record-breaking sales and revenue, including a 500% increase in paid social revenue year over year.
Keep reading to find out how we did it — or contact our team today to see how we can make it happen for your brand, too.
Client Background
Aviator Gear is a manufacturer and supplier of custom squadron gear (patches, t-shirts, etc.), typically for military and military-adjacent audiences. The eCommerce business also sells model aircraft.
As a long-term Inflow client, Aviator Gear's team has partnered with our digital marketing experts on paid search and paid social advertising campaigns for the last three years. With their "no sacred cows" approach, experimentation and testing have been at the forefront of their ongoing strategy optimizations — making them an ideal partner for our agency's unique digital marketing approach.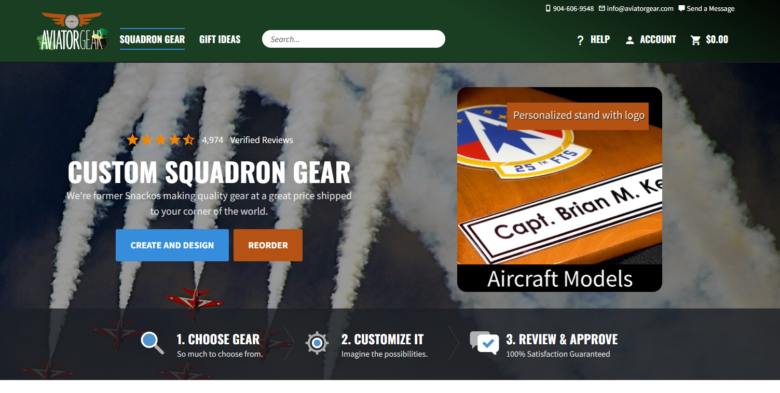 The Challenge: Seasonality Swings
Like most eCommerce brands, Aviator Gear has to combat high and low seasons. Their busiest season usually comes in the fall, when most military funds need to be spent by squadrons.
This means the majority of Aviator Gear's sales come from custom products like patches, t-shirts, and more. And, while there's a certain degree of overlap between audiences who buy these products and the brand's model aircraft offerings, it's not enough to create a steady stream of income for the online business during those slower winter months.
So, with the 2022/2023 winter season approaching, Aviator Gear decided to take a different approach — to refocus its efforts on model airplane purchases, which are less vulnerable to those seasonal drops (and, therefore, potentially more profitable).
They turned to our paid search and paid social marketing experts for a new strategy that would target those highest-potential customers and scale their online sales during their low season.
The Solution: A New Product Focus
After reviewing historical data and confirming that models were the biggest opportunity for Aviator Gear during winter months, our team set to work strategizing our dual paid search/paid social marketing approach.
Here's what we did:
Paid Social Media: Narrowing Down the Target Audience
Before we could push more social media advertising budget to airplane models, we needed to identify the audiences worth the investment.
In contrast to Aviator Gear's patches, which are more frequently purchased by military leaders for squadrons, the brand's airplane models operate on a more direct-to-consumer basis. Purchase journeys are shorter, and audiences aren't just military-adjacent.
To reach those target customers, our team expanded and added different interest targeting for topics like popular aircraft manufacturing models and other highly specific groups. We also expanded previous well-performing audiences into new lookalikes to supercharge the existing success the brand had seen.

However, to appeal and resonate with those audiences, ads still needed to be accurate and informative — meaning our teams had to dive headfirst into industry knowledge and lingo before launching any campaigns.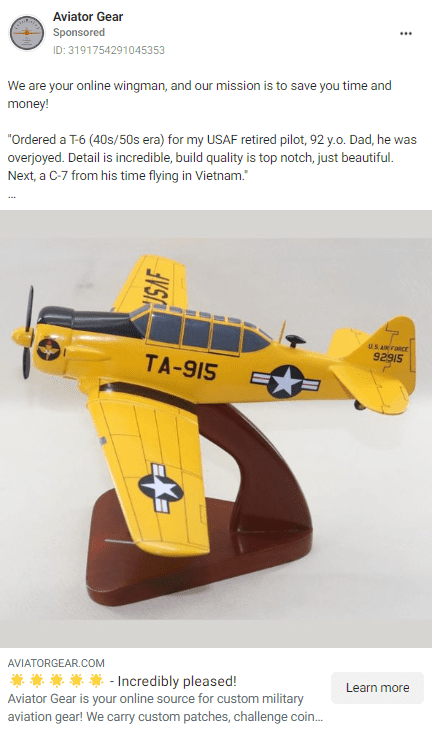 With all the pieces ready to go, our team could finally kick our strategy into gear. By adjusting our bids to focus on those new target audiences, we set our campaigns into motion — and saw dramatic results that very same day.
Thanks to our strategy adjustments, Aviator Gear's usually slow February saw a 70% increase in paid social revenue month-over-month, with a 500% increase in revenue year-over-year — all accomplished with only a 38% increase in spend.
Paid Search: Applying Lessons Learned for Cross-Channel Success
Here at Inflow, we operate as an omnichannel marketing agency. Our service teams don't work in silos; instead, they share findings and strategies in regular cross-channel meetings.
For Aviator Gear, that meant using our paid social success to inform (and improve) our paid search advertising strategies, too.
Knowing that the brand's social ads were pushing airplane models, our paid search team took the same approach — increasing our bid adjustments for model-relevant search terms and target audiences. With the success of our paid social ads in our back pocket, justifying a push for increased budget was straightforward (and, as the results would indicate, well worth it).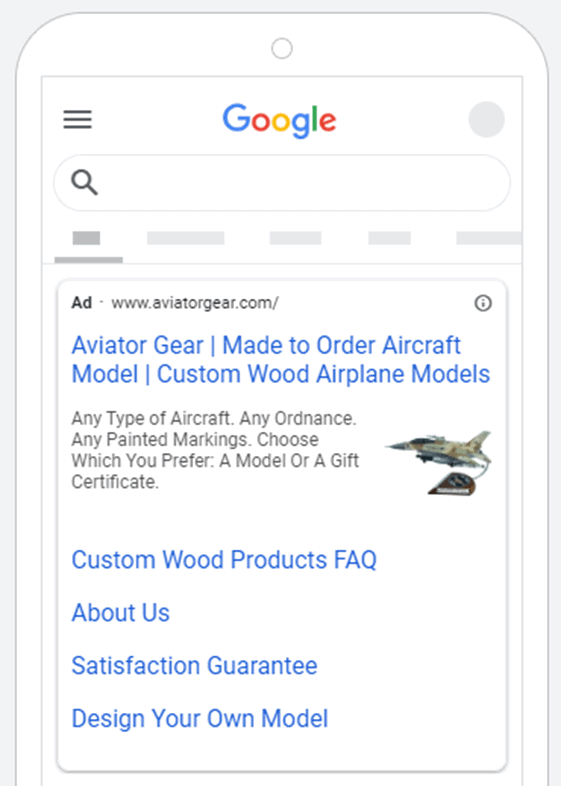 At the same time, we took advantage of Performance Max campaigns to keep our custom-products train rolling. Google's newest campaign type allows our team to bid toward form submissions for custom orders, optimizing toward those higher average-order-value customers.
With those combined campaigns, Aviator Gear was able to generate a 94% increase in paid search ad revenue and a 65% increase in ROAS (only spending 18% more), year over year.
The Results
When it comes to digital marketing campaigns, the value of cross-channel efforts can't be understated, especially when it comes to combatting seasonality highs and lows.
Thanks to the shared knowledge and aligned campaigns between our paid social and paid search teams, Aviator Gear was able to smash its previous February results with a 59% increase in total site revenue and a 26% increase in transactions, year over year.
Create Your Seasonality-Proof Strategy Today
Between a 500% increase in social ad revenue and a 94% increase in search ad revenue, Aviator Gear's results are clear indicators that seasonality doesn't have to be an unavoidable challenge for eCommerce brands.
In fact, with the right approach, your brand's low season could actually hold great opportunities — as long as your team is as open to testing and experimentation as Aviator Gear.
If you're ready to try a new paid advertising approach for your online business, our team can create a custom strategy for your low (and high) seasons that drives revenue growth, maximizes your ad spend, and sets the stage for long-term account scalability.