Editor's note: This case study was originally published in 2019 and was updated in 2021 for modern best practices and recommendations.
Here's the truth: Many companies that try to manage paid social media campaigns on their own don't see sufficient return on their ad spend (ROAS).
If you're wasting time and money each month on Facebook advertising and not seeing results, there's a good chance you aren't setting up your campaigns in a way that takes into consideration where the audience is along the buyer's journey.
Lucky for you, this Facebook ads case study will walk you through every step of incorporating that strategy into your campaigns.
Today, we'll share an example of an eCommerce furniture store that had been investing more than $2,000 per month on their social campaigns, with absolutely zero return on ad spend — and how we got them to an eventual 29.5x ROAS in just three months.
Keep reading to find out:
Exactly what was wrong with their Facebook ads strategy
Which changes we implemented (and why)
And how you can apply the same concepts to your social campaigns
The Client: Artisan Furniture Co.
Furniture is one of the fastest growing product categories for retail eCommerce.
According to Statista, the furniture eCommerce industry is projected to increase to more than $61.2 billion in 2025. As of the latest measured period, 12.3% of total retail eCommerce sales in the United States are attributed to furniture and home furnishing.
It's no wonder furniture retailers like "Artisan Furniture Co." are looking to tap into that growth as much as they can.
Aristan (client name redacted) specializes in a niche furniture style, with an average order value around $1,300. As mentioned above, they were spending more than $24,000 per year with little to show for their efforts.
Their goal when they partnered with our team: Increase ROAS on social campaigns and set the foundation for scalable growth later on.
Our eCommerce Facebook Ads Strategy
Before we get into Artisan's tactical mistakes (and what we did to solve them), let's talk about our eCommerce Facebook Ads approach: "See, Think, Do," based on the framework coined by Avinash Kaushik.
The basic idea: Create specific campaigns with different targeting, creative, and calls-to-action setup for each stage of the funnel. It often looks something like this:
Begin with an ad for an audience that is high in the funnel, and collect data that allows you to narrow that audience down.
As you narrow down the audience, set different campaign objectives and deliver different messages.
Once your audience has been narrowed to customers in the consideration and decision stages, present more assertive, conversion-focused ads.
By putting ads in front of the right customers at the right time, your campaigns are much more likely to convert — and Artisan's Facebook furniture ads are proof.
6 Common Facebook Ads Mistakes & Solutions
We began with a general onboarding audit of the activity in the client's Facebook Ads account, identifying six tactical mistakes they were making:
1. Too Few Ads
In their previous three-month campaign, Artisan ran just two ads, with zero copy and image variations along the way.
The problem: A message that resonates and compels Facebook users at the top of the funnel isn't going to have the same effect on an audience member further down the funnel (and vice versa).
The Solution
When developing paid social campaigns, you should develop a variety of creative ads with tailored messages to show your audience at different parts of the funnel.
At the same time, you should test different ads to find the best versions at each step in the funnel. Simple A/B tests like this reveal the insights you need for big revenue growth.
Your customer acquisition strategy should also include:
A lookalike audience campaign based on the interests and demographics of your paying customers
Retargeting campaigns that use a Facebook pixel to re-engage people who have visited your website, clicked on your ads, or joined your newsletter
Of course, to make all of this happen, you're going to need ad creative — and a lot of it.
2. Incorrect Campaign Objectives
Like many eCommerce businesses, Artisan made the mistake of not transitioning from high-funnel to low-funnel campaign objectives when necessary.
Out of the client's two ads, one used the campaign objective of engagement. Setting this objective means your ads will appear to the people who are most likely to like, share, and comment on your post.
While likes and comments can be useful for developing social proof, engagement alone will not typically result in conversions and purchases.
The Solution
Engagement can be used in the beginning stages of a broad awareness campaign, but it's necessary to shift to the campaign objectives of traffic and conversions to get you the results you're looking for.
3. Too Broad of an Audience
Artisan had previously lumped together a wide array of interests into a single Facebook audience. Interests like "Mother's Day Gifts and Wishes" were alongside completely unrelated interests like "New Home Sales."
When you have so many conflicting audience interests, there's simply no way that ad creative can speak to (and motivate) all of the customers in that segment.
The Solution
The better approach: Split these interests out into separate campaigns with custom audiences and create different ads for each.
For example, if you run a general prospecting campaign around Mother's Day, use ad copy like "Mother's Day Sale" or "Give your mom a gift that lasts."
4. Too High of a Frequency Rate
Artisan's ad frequency rate was 2.5 — which meant, on average, people saw their engagement campaign two and a half times in their news feed. When you're targeting shoppers at the top of the funnel, this is harmful for a few reasons:
A large portion of the people who see your ads are not going to be interested. When those people see it two or more times, more of them will tend to hide or dislike your ad, which sends negative signals to Facebook (leading them to penalize you with higher costs).
When you show your ad to certain people more than once, you miss out on the opportunity to reach more individual people who might actually want to see it.
The Solution
By managing your frequency rate and keeping it less than two, your prospecting ads will reach more potential customers and be less likely to result in hides and dislikes.
5. Default Focus on Link Clicks
Like many first-time Facebook Ads users, Artisan chose the default setting for their traffic campaign objective: link clicks.
However, by defaulting to this objective, Facebook searches for people who are more likely to click solely on your link — rather than those customers who are more likely to click through to your website's landing page.
The Solution
Choosing landing page views under "Delivery Optimization" sends a much stronger signal to Facebook that you want your ad to be shown to somebody who is likely to view your landing page. This way, you'll have a more qualified session, and you'll see lower bounce rates, longer average session durations, and higher page depths.
6. No URL Tags
If you don't set up referral tags in Google Analytics, all external traffic will report as referral traffic — without any knowledge of whether someone came from the Facebook page where they saw your ad or from somewhere else.
Because Artisan didn't have any URL tags attached to their Facebook furniture ads, there was no way of knowing how many engaged customers were actually making it to their website.
The Solution
URL tags tell you which ads are working and which are not, where you're getting a return on your purchase, where you need to tweak messaging and targeting, and when you need to stop a campaign altogether.
By taking the time to set up URL tags properly, you can collect the data you need to make smarter decisions about your campaigns.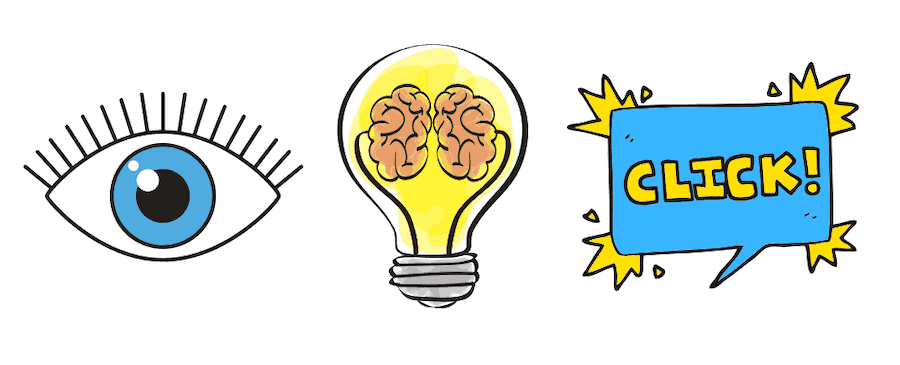 Applying the 'See, Think, Do' Facebook Ads Strategy
With those common errors out of the way, we dove into the secret ingredient for all of our Facebook case studies: the "See, Think, Do" method.
Prior to working with us, Artisan spent 74% of their budget on an engagement campaign. This can be useful for the general prospecting "See" phase — but without narrowing down the audience and delivering new ads in the "Think" and "Do" stages, they weren't getting the conversions they were looking for.
We jumped in with a few changes to make that happen:
The 'See' Phase
We kicked off this phase with a new reach campaign for Artisan, designed to get their brand in front of a broader audience of potential customers that were high in the funnel.
We also launched a video view campaign for general prospecting and gaining brand awareness and recognition with the new audience.
The 'Think' Phase
Artisan previously ran their engagement ("See") and traffic ("Think") campaigns with essentially the same audience, limiting any growth or conversions.
Now, we used the information gathered in the "See" phase to update and refine the audience network for the "Think" phase — generating much more qualified leads to Artisan's site.
The 'Do' Phase
By the time we entered the "Do" phase with our conversion campaign, the audience was already familiar with our brand and our products, and they were that much more prepared to take the action our client was looking for: to purchase their unique furniture.
Putting It All Together: How to Sell Furniture on Facebook
Now that you understand our "See, Think, Do" strategy (and the common Facebook Ads mistakes we see from clients), you can apply the same strategies to your campaigns.
We've detailed the steps we took for Artisan below to help you boost your own Facebook results. The best part? You can use these tactics to sell all kinds of eCommerce products, not just furniture and home furnishings.
Step 1: Redefine the Audience
Stop jumbling your varied customer interests into one giant melting pot of an audience.
We took the interests of the people Artisan wanted to reach, splitting them up into groups for general prospecting. From there, we discovered what the specific interests were of the people who were actually engaging with our ads.
And then, once you know which audience types are interacting with your content, build specific retargeting lists for your future conversion campaigns.
Step 2: Develop a Variety of Creative.
The more creative you have, the better chance it resonates with your intended audience.
Using copy and image variations, we developed tailored ads for the audience segments we'd chosen, running several at the same time. This allowed us to test them against each other and see where the results were coming from.
Step 3: Set Up Necessary URL Tags.
For the most complete picture of your audience data, you need to know where your customers are coming from.
We created URL tags for every Artisan ad and input them into the URL parameters of the "Tracking" section in the ad settings. This way, we always knew where clicks and site visits were coming from and which ads we needed to re-optimize.
Step 4: Create Funnel-Based Campaigns.
If you're not seeing results from your campaigns, use our "See, Think, Do" approach to reorganize your ads for maximum impact.
As mentioned above, we started with a reach and a video view campaign to get our ads in front of our target audience established in Step 1. We drove more than 340,000 10-second views from new customers with just $859.
Next, we narrowed down our audience again to launch our traffic campaign, to get people thinking about Artisan's products and website.
Finally, we narrowed that audience down even further into a supercharged group ready for our conversion campaign — those who would be most likely to make a purchase.
The Results: A Facebook Ads Case Study to Emulate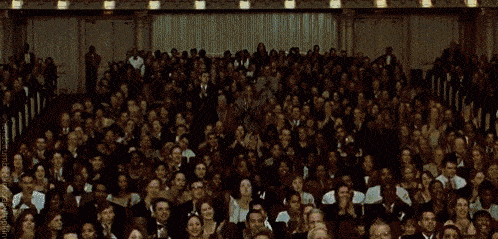 Successful digital marketing depends on delivering the right messages, to the right people, at the right times. The 'See, Think, Do' framework allows you to do just that — and Artisan's Facebook advertising case study proves it works.
In just a few months, we were able to grow ROAS from 0 to 29.5, using the same budget and just a few tweaks to their strategy. In other words, for every dollar spent on Facebook selling furniture, Artisan received almost $30 back in sales.
It's not rocket science. By nurturing interested audience members down the funnel and not asking for too much from the customer right away, you can identify qualified users and deliver the messages they want to hear — all in the name of growing your profits.
So, what are you waiting for? Try applying these strategies to your campaigns today. Or, if you'd like an expert to handle it for you, our paid social media team members are always happy to help.
In the meantime, read more Facebook advertising case studies like this below: