Imagine if you could cut your marketing budget by 80% while improving your sales by 67%.
It's a bit of an oversimplification (we'll explain in more detail later), but that's how valuable customer loyalty can be.
Today, consumers have more options than ever for getting the goods they desire, and it can be hard to ensure customer retention for eCommerce sites. The good news: You also have more tools than ever that you can use to bring them back.
Email, social media, and content marketing can all give you powerful customer retention strategies — and encourage their friends to buy from you, too. This guide will help you get there.
Keep reading to find out:
What customer loyalty means for eCommerce businesses
Why brand loyalty is so important for your business
And which nine strategies you can use to build customer loyalty
What Is Customer Loyalty for eCommerce Businesses?
Before we delve too deeply into our recommended strategies, it's important to understand what "customer loyalty" means.
There are many potential definitions, but let's consider three different types of brand loyalty, made up of customers who:
Preferentially buy your goods or buys goods from you (repeat loyalty)
Recommend your store or your goods (referral loyalty)
Identify with your brand (identity loyalty)
Traditionally, repeat loyalty — also called customer retention — has been the primary goal of customer loyalty programs and advertising. It is, ultimately, the goal of your eCommerce business to make more repeat purchases and be more profitable. Over time, referral loyalty and identity loyalty are believed to develop naturally from customer retention.
However, customer loyalty in eCommerce works a little differently.
Customer loyalty derives from a different perspective: loyalty of the heart, head, and hand.
Heart loyal customers follow their hearts and make purchases motivated by emotion. They may buy based on social causes or other deeply personal reasons.
Head loyal customers are driven by rationality in their purchases. They will buy products that they think are "objectively" the "best."
Hand loyal customers make purchases driven by habit. They continue buying the same product from the same retailer because it's easy and they like it.
In reality, customer loyalty combines aspects from all of these perspectives. But understanding these different mechanisms separately can give you a head start when building your loyalty strategies.
Why Is Customer Loyalty So Important?
Customer loyalty matters because it can dramatically reduce your advertising costs and increase your sales, significantly improving your profitability.
Remember when we talked about cutting your advertising costs and increasing sales? Those weren't arbitrary numbers. Customer acquisition can cost up to five times more to acquire a new customer than it costs to retain an existing customer.
It's also much easier to sell to an existing customer. Your odds of making a sale to an existing customer are about 3–12 times greater than the odds of selling to a new prospect. And, when you do make that sale, loyal customers spend an average of 67% more per purchase than new customers.
Loyal customers can also significantly increase your sales through referrals. Referrals can lead to greater customer lifetime value than the amount a customer actually spends at your eCommerce business.
Beyond direct referrals, simply increasing brand awareness can be incredibly effective, as people are more likely to buy from a brand they know than to buy from an unknown brand. In fact, being unknown is one of the biggest hurdles your eCommerce business must overcome in becoming profitable.
9 Strategies for Building Customer Loyalty
As noted above, there are different types of customer loyalty and different types of loyal customers. It only makes sense that you need different strategies to build these different types of loyalty in different types of customers.
Not all of these strategies are appropriate for every business. As you engage with your loyal customers on social media and through other interaction channels (feedback surveys, emails, etc.), ask them what makes them loyal. Then, use that to build on your success.
If you're not sure which strategies will work best for your business, consider reaching out to Inflow's digital marketing experts. We have extensive experience in helping eCommerce businesses just like yours build loyalty in their customers — and can help you create a custom plan for making it happen.
In the meantime, start with these recommended best practices:
1. Refine your backend processes.
Customer retention is a challenge if you offer a low-quality product, customer service is poor, checkout is a nuisance, shipping is slow, and returns are a hassle.
You can improve this in part by making your product descriptions and policies clear. Setting and then meeting customer expectations leads to better customer satisfaction, making eCommerce retention easier.
It's also important to train your teams well to provide the customer experience you promise. Make sure they know all the policies from day one and are constantly working on becoming product experts. Don't forget to evaluate the user experience on your eCommerce site, either.
This strategy improves customer retention most for head and hand loyal customers:
Head loyal customers will appreciate the objective quality of products and see the value of prompt shipping and easy returns. This will build repeat loyalty and referral loyalty in these customers.
Hand loyal customers will appreciate the ease and convenience you offer them, building repeat loyalty.
2. Nurture your customers through emails.
Email is a powerful marketing tool because it gives you an inexpensive way to have greater contact with current and potential customers. This immediate contact can help you build all types of loyalty in all types of customers. Always start your email campaigns with a warm welcome email that immediately helps people identify as your customer. It's a way to help turn every first-time shopper into a heart loyal customer.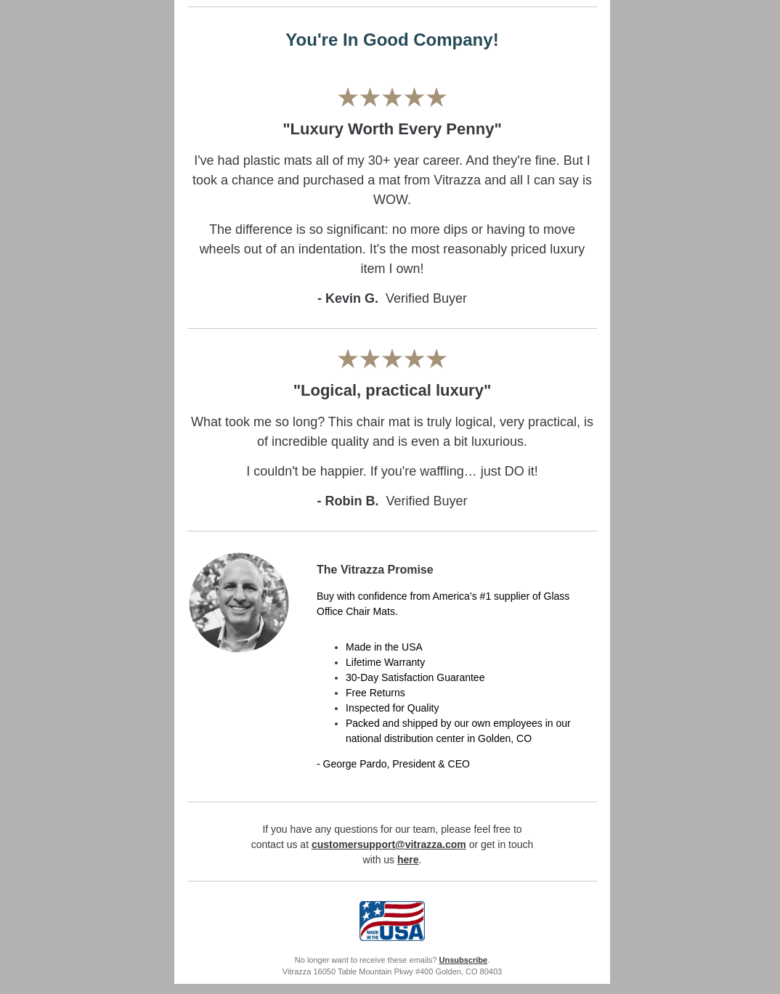 Personalized email campaigns that tell a story appeal to heart loyal customers. It helps to build their identity loyalty.
Adding discounts, promo codes, and other perks for your most loyal customers boosts customer retention, especially for head loyal customers who appreciate the savings and value. It can also improve referral loyalty, because many people love to talk about how much they saved and what a great deal they got.
You can keep hand loyal customers coming back with regular refill reminders or new product announcements. The easier you make it for them to keep buying from you, the more likely they are to do it.
Of course, abandoned cart emails should also be automatic — it's like picking up change off the sidewalk.
Before you can do all this, your eCommerce brand will need to first build its email list. SEO and social media marketing are at the mercy of algorithms and platforms, but your email list is one of the most durable marketing tools your company can own.
3. Personalize your offerings.
To effectively reach potential customers, make sure your marketing efforts are personalized.
With email marketing, you can reach out to customers according to what they signed up for (ie. discounts, shipping notifications, out-of-stock notifications). You can also use retargeting on paid search and social ads to make sure you're hitting what matters to certain customers.
For head loyal customers, emphasize the value of your products and services. For heart loyal customers, emphasize your company values and identity.
You should also give store visitors a personalized experience — so they know you know them. Let customers customize your products whenever possible. People like being able to create one-of-a-kind items, and it helps build identity loyalty when people can get a version of your product that they feel is more truly theirs.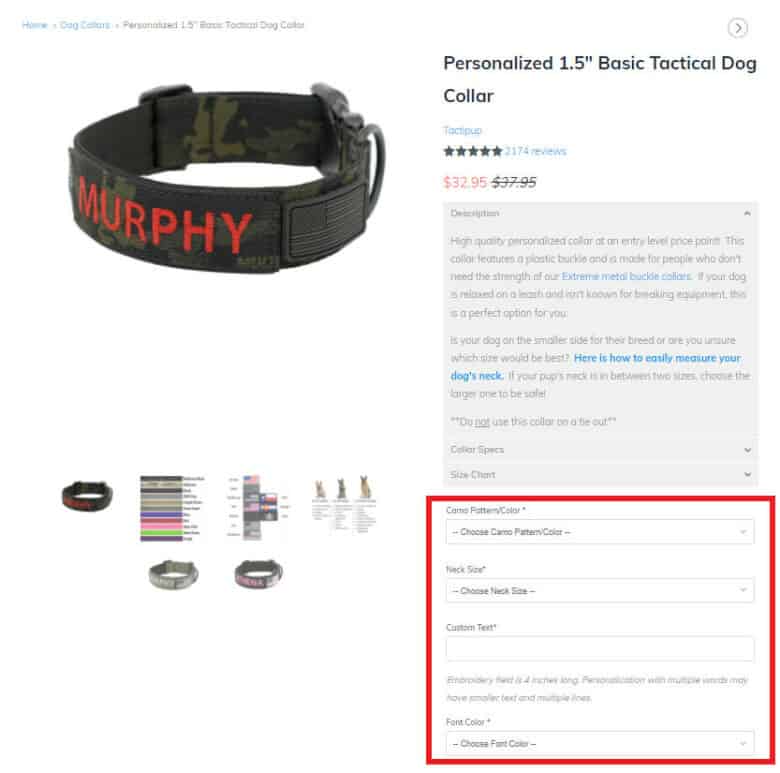 4. Incorporate brand loyalty campaigns into social media.
Social media is a powerful tool for engaging with customers and building brand loyalty.
Build a persona for your brand and focus on stories that engage your heart loyal customers. User-generated content (UGC) is a powerful tool to target head loyal customers; it makes the value of a product seem more objective when other people also identify with it.
See our complete guide to social media customer loyalty for more recommended strategies.
5. Create a loyalty program.
Loyalty programs are a powerful tool for eCommerce customer retention. They give your company a slight edge in any transaction where you might otherwise be identical to another retailer or product.
The greatest value here is for head loyal customers, who will factor the value of the loyalty rewards program into their purchasing decisions. They are also more likely to take advantage of referral program bonuses.
Done properly, a loyalty program can significantly improve your profitability.
However, loyalty programs can be expensive. It's not simply the additional cost of offering discounts, incentives, and more; there's also the cost of setting up and maintaining the loyalty program. Most software for running loyalty programs comes with a monthly fee.
In addition, a loyalty program that's not done properly can seem in conflict with your company's branding. It can actually decrease the identity loyalty you experience from some heart loyal customers. A loyalty program that's too much of a hassle can also be unappealing to hand loyal customers.
Loyalty programs work best for businesses that depend on repeat customers for profitability, but you can also use them to incentivize behavior like social media engagement.
If you're interested in setting up an eCommerce loyalty program, a few options are:
6. Let your customers get to know your brand.
In order to build identity loyalty, customers need to know your brand.
Share stories about your company's brand values to help people deepen their emotional connection with your brand. Talking about your team members can help customers see how your company truly embodies the values you espouse.
Portacool, for example, emphasizes craftsmanship and their factory in Texas as part of their brand identity. An Instagram video of staff working on their robust plastic housing is cool to watch, emphasizes the detail required, and lets you see workers at the facility.
7. Optimize your retargeting efforts.
Retargeting lets you put ads in front of your current customers. These ads can pop up anywhere — as banner or sidebar ads on websites, in search results, and on social media.
This marketing channel gives you the opportunity to emphasize the value of your products to head loyal customers. Plus, it gives heart loyal customers more opportunities to connect and share content that enhances their identity loyalty.
"Optimizing" is a key word here. Utilize appropriate metrics to make sure you're targeting the right customers with the right messages. Otherwise, you can spend a lot of money and not see much return.
8. Take advantage of UGC.
User-generated content (UGC) is powerful marketing material. Customer reviews, images, and videos can all help you build loyalty in your customer base.
You should always share this material on your social media accounts, but don't stop there. Add it to your website, use it in promotional emails, and include it in ads.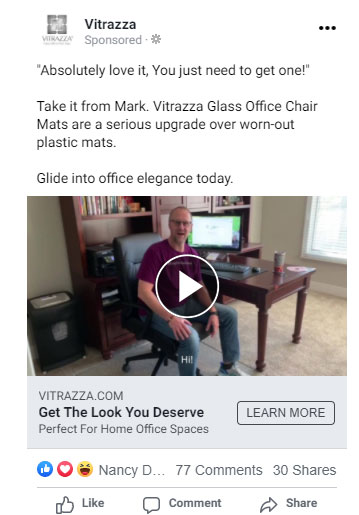 Don't forget to encourage your customers to make UGC, too. Making this content is an act of identity loyalty in itself. The UGC maker is a customer who has taken the conscious act of identifying with your product.
9. Incentivize referrals to build community.
Referral loyalty is especially valuable for your eCommerce business. The value of referrals from a satisfied customer can be much greater than the value of that customer's purchases. For that reason, it's worth offering incentives to current customers to refer their friends and family.
Getting people to make referrals will not only increase your sales, but it can also help establish a community of loyal customers.
As with UGC, the act of making a referral builds identity loyalty in a customer. When a friend accepts the referral, your product or service becomes something that the friends have in common, helping to make them both more loyal.
Having friends and family as part of your loyal customer base can improve the engagement on your social media posts — as people share and talk about the content together — and it can increase brand awareness for your eCommerce site.
Build Your Brand Loyalty with a Personalized Strategy
In conclusion, brand loyalty is an incredibly useful tool that can help your eCommerce business succeed in the highly competitive online marketplace. It can reduce the cost of advertising, increase the number of sales, and expand brand awareness for your business.
Brand loyalty should be an integral part of your marketing strategy, but you shouldn't settle for a strategy or an agency that focuses only on immediate sales and short-term growth.
If you're looking for an agency that knows how to maximize short-term growth and build for long-term success, Inflow is here for you. Maximize your potential brand loyalty with a strategy personalized to your business needs and goals. Request a free proposal from our team today to get started.