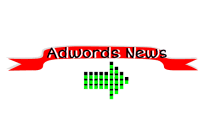 Adwords announced another big step in conversion tracking today with 
Estimate Total Conversions
:
Today, we are introducing Estimated Total Conversions for search ads on Google.com. This is an exciting first step to give marketers more insight into how AdWords drives conversions for your business by showing you both the conversions you see today, like online sales, as well as an estimate of conversions that take multiple devices to complete.  Over time, we'll be adding other conversion types like phone calls and store visits as well as conversions from ads on our search and display network. 
One catch to this is that a client has to have a high number of conversions – 
50+/ account/ day
:
 Requirements
To start using estimated total conversions, you'll need to do the following:
Record 

at least 50 daily conversions

 in your account each day, to have a high chance of seeing estimated conversions from estimated cross-device conversions.
While statistical relevancy is always important – let's hope Google can find away to lower the threshold below 50.