The more value you can add as a consultant or an employee, the better off you'll be. As the saying goes: "You're only worth what it costs to replace you." So make yourself irreplaceable.
We tend to erect false walls when it comes to cross-departmental collaboration. This post provides a few tips on how to throw some value over the walls so you can start building those relationships and securing your job.
For eCommerce Directors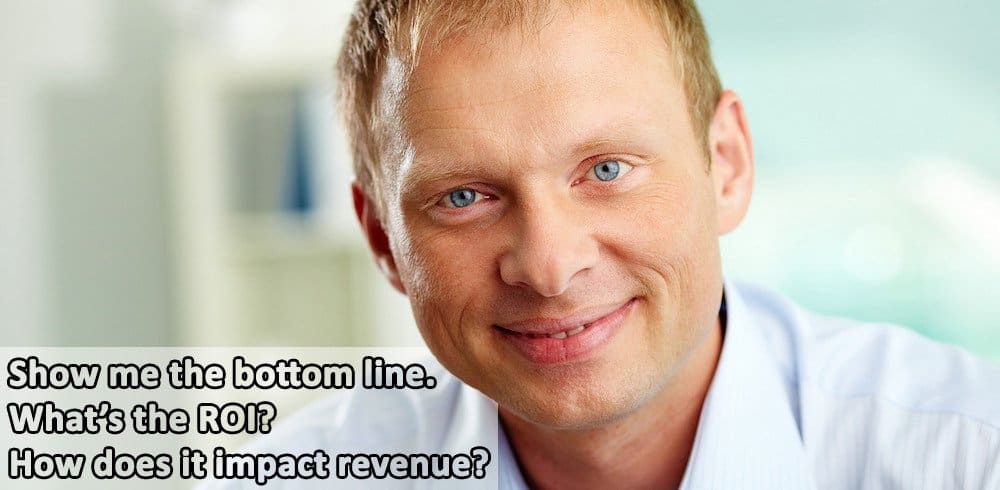 These people have a LOT on their plates and are very short on time. They want to know the bottom line effects of your proposed strategies. Below is an example of the type of report that would be useful to eCommerce Directors.
Pruning Revenue Analysis Template
Know the potential financial impact of your content pruning recommendations on the bottom line before you give them.
What It Is
This Google Spreadsheet is for determining the revenue impact of pruning the URLs you set to "Remove" in the Content Audit.
The report tells eCommerce Directors how much total revenue would be lost by pruning the pages recommended for removal. Most of the time at least 80 percent of the revenue is coming from fewer than 20 percent of the products. On a large eCommerce site with thousands of products, pruning the lowest performing 10 percent from the index usually results in less than 1 percent loss in total revenue. Gains vary, but plenty of case studies bear out the effectiveness of this tactic.
How to Use It
Follow the instructions outlined in the ReadMe file of our eCommerce Content Audit Toolkit.
For Copywriters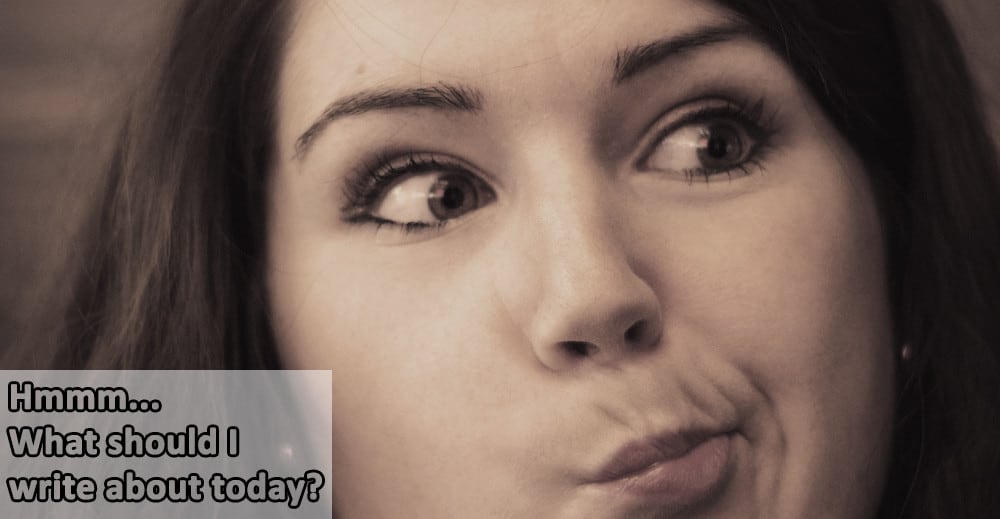 Provide copywriters with a list of questions people often ask in blog comments, forums, Q&A sites like Quara, etc. For example, if people are asking about the dimensions, maybe this isn't clearly communicated on the product page. If you're already monitoring this type of stuff using Buzz Sumo, Google Alerts or some other tool, it should be easy for you to customize a monthly report for copywriters.
This has the added benefits of lowering customer service costs, improving the user experience on the page and possibly improving search rankings (depending on the content).
Product Page Copywriting Dashboard
Every copywriting project is going to be different and will require different management approaches. We hope to help you out with the basics that apply to most situations with this template.
What It Is
It's a Google Spreadsheet template that helps manage the copyediting/rewriting/copywriting of product pages.
How to Use It
Follow the instructions outlined in the ReadMe file of our eCommerce Content Audit Toolkit.
For the PR Team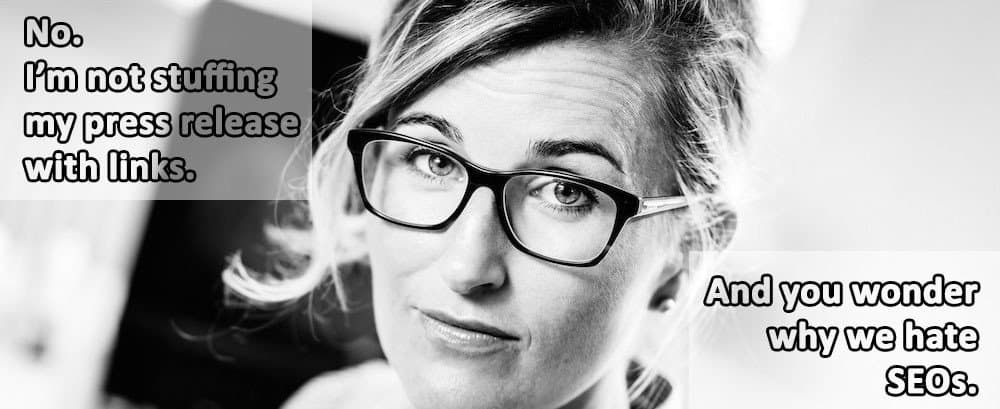 If a blog post or comment thread starts to go sour on your brand, notify the PR team so they can respond appropriately—or so they can provide you with advice on how to respond (if at all).
If a story in the news seems like something that has a lot to do with your business, products, content, etc., send the PR team a polite email notifying them of the potential story hook. Then ask if they'd like to continue seeing these.
Also see: What PR Experts Want Content Marketers to Know
For Developers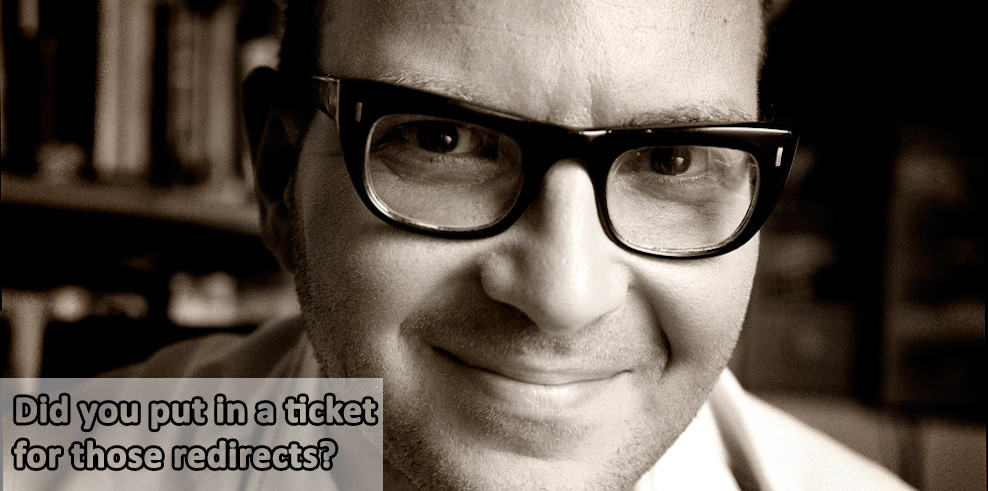 We're constantly communicating with developers as part of our day-to-day marketing and SEO activities. Beyond this, you can  provide added value by helping them spot vulnerabilities, hacks and bugs. Make sure they are alerted immediately about any warnings or messages you get from Google Search Console.
Here's a useful post about finding out if your site has been hacked for spammy link building purposes.
The Technical Issues Tracker
Stay organized and make sure your recommendations get implemented with this Technical Issues Tracker spreadsheet template.
What It Is
This spreadsheet will help those without a development ticketing system keep track of recommendations made from the Content Audit—or any other technical recommendations—so you can ensure they are seen through to completion.
How to Use It
Follow the instructions outlined in the ReadMe file of our eCommerce Content Audit Toolkit.
For Customer Service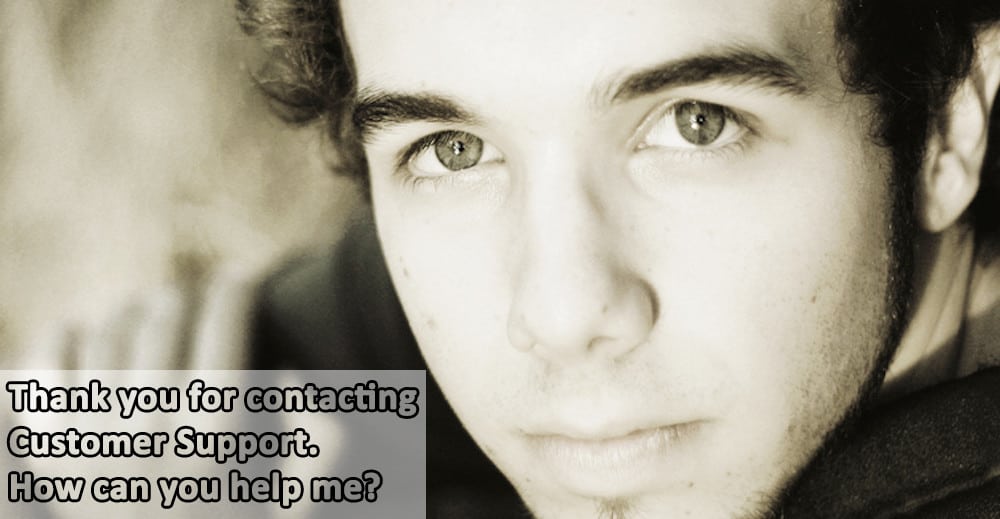 The customer service team tends to spend their time on the phone, not on social channels. There are exceptions to that rule, and you can help make your company—or client— be one of them.
You're out there every day on the brand's social channels, related blogs and forums, and other places where people may be commenting about the brand or its products/services. One example would be the blog comments on a giveaway post you negotiated with a blogger. What are people commenting about? Are they asking about cost, size, color, fit, quality, customer service, shipping, etc.?
Keep an ongoing list of the top questions, complaints and compliments from around the Web to share with the customer service team so they can address the issue from their end, if needed. They may even be able to provide you with a scripted response if it is a common question, objection, complaint, etc.
For Merchandisers & Buyers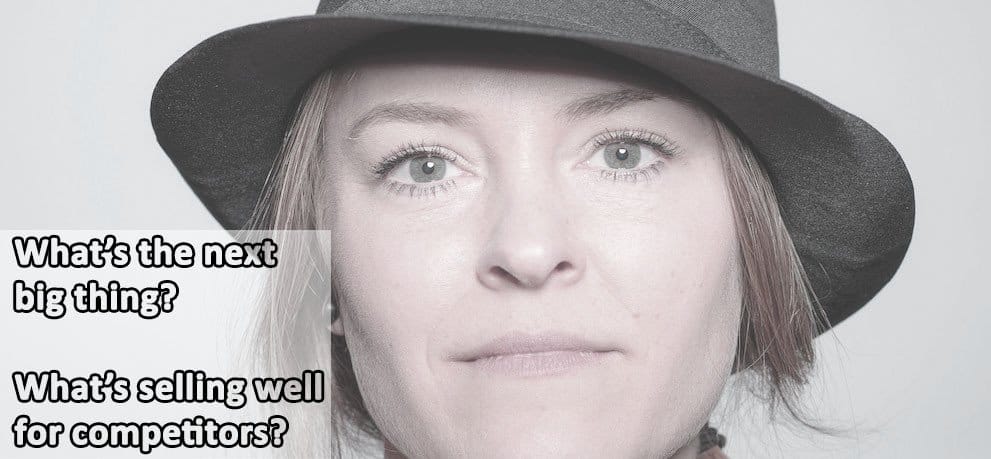 An SEO is in a unique position to answer questions like:
This can be of great benefit to those responsible for sourcing new products or services.
For example:
Give the buyers/merchandisers a quarterly report showing which non-brand, product-related keywords your competitors are bidding for and/or ranking on, highlighting those that you do not carry. If a competitor bids highly or spends time optimizing for a certain product or service, chances are they're doing it for a reason. SEMRush is a great tool for this kind of competitive analysis.
We've created a template to help you with another report that merchandisers might find useful…
The Internal Search Keywords Sample Report
This sample report in Google Spreadsheet format is a useful deliverable for Merchandisers and eCommerce Directors.
What It Is
It's an export from Google Analytics of keywords typed into the internal search tool, along with the amount of searches and the percentage of those that resulted in someone leaving the site immediately afterwards without making a purchase. This means the visitor probably did not find what they were looking for.
Sorting and conditional formatting highlights high search volume and high search exit rate to indicate opportunities for:
Product sourcing
Improving the internal site search tool
Changing how products are named and presented based on how real customers are searching for it
How to Use It
Follow the instructions outlined in the ReadMe file of our eCommerce Content Audit Toolkit.
These were just a few ideas to help keep your SEO job. Think about how your organization works, and how you might utilize your unique skills and experience to add value for other departments.
And, of course, share your own ideas in the comments!
Related Posts
Local SEO Strategy and Checklist As 2014 winds down and "Local Saturday" is just on the tail-end of next week, the statistics from Google, Deloitte and others have confirmed one thing: not only do brick and mortar […]
5 Client Relationship Building Tactics for SEO Agencies At Inflow, we are very fortunate to have an amazing amount of top-notch clients. I give a lot of credit to the Sales team for hand picking clients they believe will produce the best […]
Facebook 101: Quick Tips For Brand Page Success Facebook eCommerce Page Setup and Best Practices Facebook is one of the most important places for a brand to have a strong presence. But what do you do to make sure you have a good […]