Mike Belasco
CEO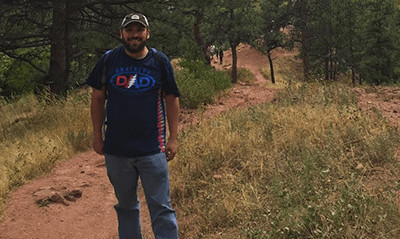 Honing his skills in the early '90s during the dot-com boom, Mike Belasco worked for online industry giants Sun Microsystems and Level 3 Communications. He jumped ship from corporate America and decided to captain his own boat, establishing relationships with web designers and other online marketing professionals.
Belasco found a niche assisting web designers and other marketing professionals expand their offerings to include SEO services without having to specialize in the ever-changing space. This strategy was successful enough to turn seOverflow (now Inflow) into one of Denver's 2010 – 2014 Fastest Growing Companies, according to the Denver Business Journal.
Expanding on the success of seOverflow, Belasco founded ConversionIQ in 2009 with business partner Keith Hagen. ConversionIQ (now part of Inflow) offers website conversion optimization services to companies directly and via their web agencies. Belasco's vision for the future of internet marketing is based on moving away from interruption marketing and to Inbound Marketing for a more holistic answer for all internet marketing needs.
Belasco regularly speaks at national and international industry events and conferences, such as Search Marketing Expo (SMX), Online Marketing Summit (OMS), Search Engine Strategies Expo (SES), Business Marketing Association Events (BMA) and many others. Belasco is also an instructor covering Local Search for the Online Marketing Institute (OMI). Belasco and his team launched LocalSearchToolKit.com to assist SEO professionals in analyzing Google Places Results.
Belasco is an avid fly fisherman and digs the band Phish, hence the above boat analogy.
Connect with Mike: