You want to reach your customers where they are. Today, that means on social media — more specifically, Facebook.
In 2022, about 69% of American adults use Facebook, and 70% of users say they are on the platform every day. Even more compelling: 77% of adults aged 30-49 use Facebook, and 70% of people with income over $75,000 a year are on the platform.
In short: Facebook could be a potential goldmine for your eCommerce business.
But, if you don't know what you're doing, marketing your brand on this platform can be complicated, expensive, and frustrating.
This guide is for you.
Today, we'll help you create a Facebook eCommerce strategy for your business, complete with actionable tips from our paid social experts. Along the way, you'll also learn whether you should keep your eCommerce Facebook advertising in-house, outsource to a contractor, or hire an agency.
Let's get started.
Want personalized guidance for your online business? Request a free proposal from our Facebook Ads team today.
Table of Contents
How to Create Your Facebook eCommerce Strategy
Before you start running Facebook Ads or organic campaigns, you need to first form a strategy.
Otherwise, it's possible to spend money aimlessly, not realizing how much you're wasting. Having a detailed Facebook strategy from the start will help you minimize costs and maximize the impact for your eCommerce brand.
While your strategy can and should evolve in response to your campaigns, you should never start marketing without a strategy.
Here's how to create one:
Step 1: Determine Your Goals.
Facebook is a highly versatile tool that can help you achieve many different goals. But each goal requires a specific strategic approach.
Some common goals eCommerce merchants have for Facebook:
Improving brand awareness and word of mouth
Reaching more potential customers
Increasing engagement
Increasing sales
These goals are roughly arranged in chronological order.
Your first (and easiest) goal on Facebook should be to make sure people are aware of your brand. After all, they can't buy from you if they don't know about you.
Then you expand your reach, get people more engaged with your business on Facebook, and, finally, increase sales.
Understanding what stage your social media presence has reached and what your goals should be can save you a lot of money and help you build a successful advertising engine on Facebook.
(As with any goals, it's a good idea to set a timeframe for each step in this process.)
Step 2: Decide on Your Budget.
Everything you do on Facebook costs your company money.
Yes, it's technically free to make posts on social media. However, the time and effort involved in what we call "organic" marketing on Facebook can actually make it quite expensive.
Because you can't target organic marketing very well, these efforts can sometimes be more expensive than paid social media marketing. Meanwhile, paid advertising can get very expensive if you don't have a strict plan.
We'll talk more about the differences later, but suffice to say now that there isn't any such thing as free social media marketing. Both types require full-time monitoring to be successful.
So, in this step, decide on your budget for each of your marketing goals. Not sure how much it costs to achieve those? Facebook is happy to give you estimates.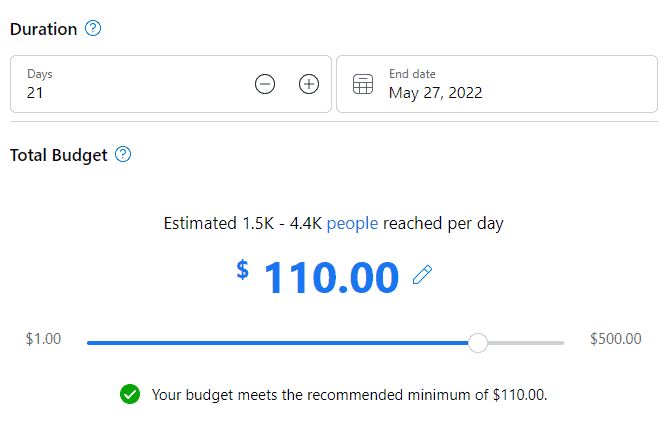 If you make a test ad, Facebook will tell you how much it will cost to reach how many people and give you an estimate on the amount of engagement you'll receive.
Don't forget to factor in money to A/B test your ads and optimize your targeting.
Step 3: Find the Right Professional.
As a small business owner, you probably started out doing everything yourself — accounting, HR, IT, and more.
While that may have worked for a while, you eventually delegated these responsibilities to full-time employees, and/or outsource functions to contractors or service companies.
Approach social media marketing the same way.
If you want to use social media for significant sales, you need dedicated personnel to handle your organic and/or paid marketing.
Social media marketing happens in real time, and it benefits from full-time monitoring. When you're not posting or responding to comments, you should be analyzing results, designing posts, and performing other strategic tasks. You can't just delegate this to an intern or have your receptionist handle it during slow times.
There are three approaches for social media professionals:
In-house
Contractors
Marketing agencies
In-House Professional
An in-house professional is an employee who handles all your social media marketing. In some cases, this may be the same person who handles your other digital marketing efforts — but keep in mind how much time that person can dedicate to Facebook will influence their success.
Advantages:
They know your company and brand from the inside.
They might be someone you've worked with and trust.
They could get work done faster.
They give you greater control over your accounts.
Disadvantages:
They can be expensive to find, pay, and train.

Recent statistics show that the average salary for an in-house social media marketer is $54,000 per year. However, in the current job market, expect to pay more for an expert in their field.

Hiring mistakes can have long-term consequences.

You are limited to the knowledge, experience, and creativity of your hires.
Contractor
A contractor typically runs an independent social media marketing business. They might have an assistant or two, but they aren't a full agency yet. They can be savvy, effective marketers, but they may have limited resources.
Advantages:
They may be inexpensive.

As with all digital marketing experts, you will pay for what you get. The less you pay for your services, the more clients a contractor is likely working with.

They could bring extensive experience and training.
They focus on social media marketing.
They are easy to hire and fire.
Disadvantages:
They often juggle multiple clients.
They might not understand your brand.
They give you little control over day-to-day operations.
They may need a liaison on your team.
Marketing Agency
A marketing agency is a business composed of multiple professionals and support personnel. When you hire a marketing agency, you will typically have multiple people working on your account, though they might not all be dedicated to your account full-time.
Benefits:
You get access to top professionals.
Professionals have extensive experience, training, and resources.
They offer a wide range of services (like SEO, Google Ads, and more).
They have a proven track record.
They stake their reputation on your brand.
Disadvantages:
They can be expensive.

Successful agencies can cost several thousands of dollars a month. Like with contractors, you get what you pay for.

They can be slow to start work, especially if they're an in-demand agency.
Their specialization might require support services (like a designer or web developer).
Questions to Ask Before Hiring an Agency:
Is my business showing growth potential?
Can I afford a marketing agency?
Do I have a clear set of business goals?
Am I looking for a long-term success strategy?
If the answer to all the above questions is "yes," then an agency might be the best move for your Facebook eCommerce strategy. Check our full guide to see if your brand is ready to hire a digital marketing agency.
Organic vs. Paid Social Media: Combining Your Efforts
Throughout our years of working with eCommerce clients, we've found that achieving the best results requires both organic and paid social media marketing.
Below, we'll explain the two different approaches and how they work together.
For a more comprehensive look, review our detailed organic vs. paid social media guide now.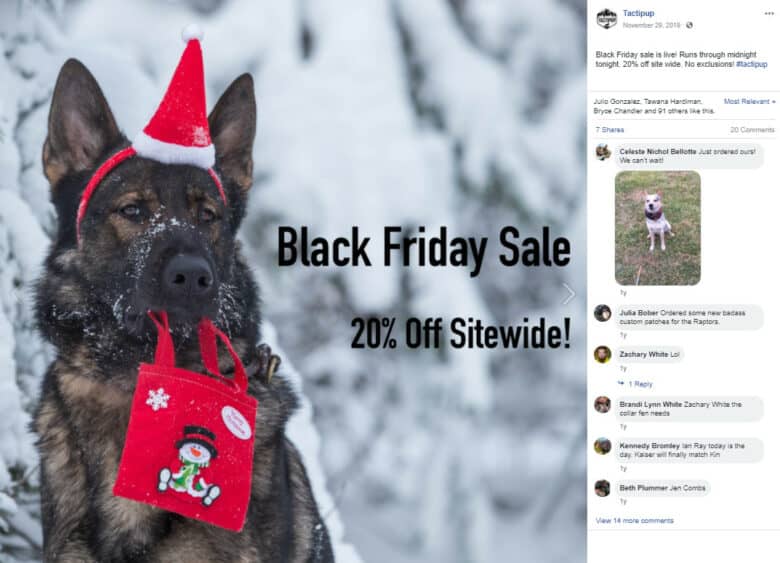 Organic Social
Organic social media is when you use your business page to share content similar to the way you do on your personal accounts. This is a great way to build brand awareness and engage with your customers.
A few tips:
Take advantage of the full range of content options — posts, images, videos — to maximize engagement.
Re-share content that other people have shared, especially your fans.
Don't forget to use Stories (short-lived images and videos that only last for 24 hours).
Today, the Facebook algorithm makes it more difficult to reach people organically. With each year, the reach of organic posts continues to diminish.
In some ways, the limited reach of organic posts can make them an ideal laboratory for potential marketing material. If you have ideas but aren't sure how your audience will respond, you can share them organically at a low investment cost.
If the content gets good results, it's easy to start promoting it to get more positive results.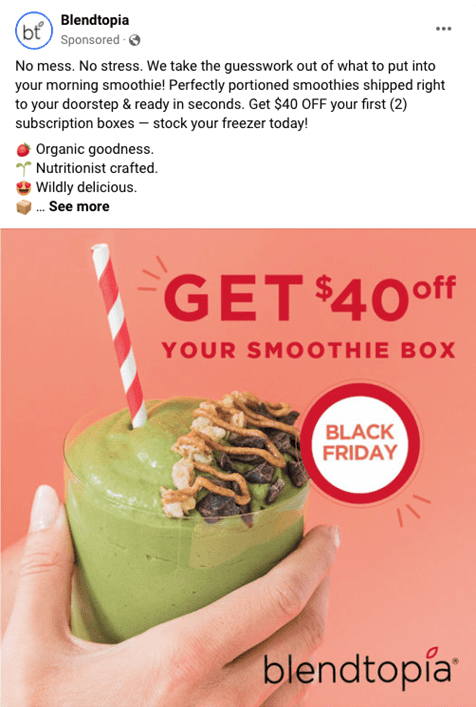 Paid Social Media
With paid social media, you pay Facebook to show your post to more people.
Paid posts are the tool for achieving revenue-generating campaigns. It not only gives you guaranteed access to Facebook users, but it also lets you choose which users to target.
You can design different types of Facebook Ad campaigns by selecting specific audiences, as we'll describe below.
Types of Paid Campaigns
Prospecting Campaigns
Prospecting campaigns are directed at the top of the sales funnel. If this audience is aware of your brand, it's only vaguely, and they aren't yet considering buying from you.
The goal of these campaigns is to bring new customers to your Facebook page, eCommerce website, or interest group.
Retargeting Campaigns
Once you've identified potential prospects, you can use retargeting campaigns (also known as remarketing campaigns) to move them along the sales funnel for initial or additional purchases. You can also use these campaigns to drive brand loyalty.
Retargeting focuses on audiences who have already interacted with your content, brand, eCommerce site, or account page.
Many experts recommend this be your primary Facebook Ad strategy. Using Facebook Pixel, you can capture data about leads, then use less expensive marketing methods for retargeting (more on this strategy later).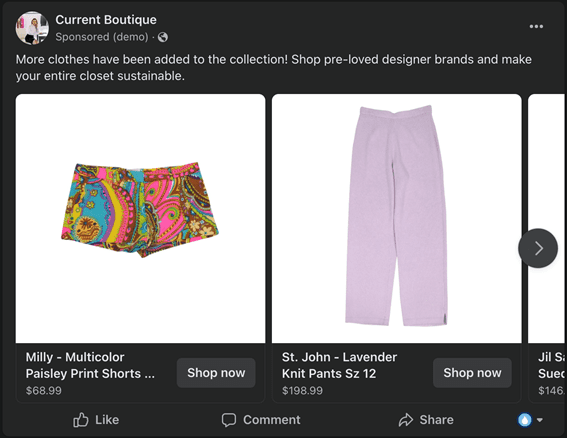 Designing Audiences for Success
So, how do you find the right audiences for each of these campaigns?
You can easily build custom audiences in Facebook Business Manager. We recommend lookalike audiences, which take data from paying customers and then utilize Facebook's algorithms to target similar customers.
With the right audience targeting, you can drive amazing results, such as achieving $1 million a month in sales or increasing your ROAS (return on ad spend) from 0 to 29.5.
10 Must-Have Strategies for eCommerce Facebook Marketing
Now that you know the basics of Facebook marketing for eCommerce, it's time to get down to the actual strategies you can use.
Our team has listed 10 of our favorites below. Some of these strategies work best for either organic or paid advertising, but many will work for both channels.
Note: When it comes to Facebook, there's no universal eCommerce marketing strategy. However, we've seen these strategies work for brands in multiple industries over many years, despite Facebook's ever-changing algorithms. To get a more tailored strategy for your online business, contact our team today.
1. Gather and incorporate user-generated content.
User-generated content (UGC) is one of the most powerful tools in social media marketing, especially on Facebook. Reviews are the simplest example of this — but with the ease of content creation and sharing on social media, UGC also includes customer pictures, video testimonials, and more.
There's a reason UGC fits so well in news feeds. It looks less like an ad and more like personal content from your friends and family. Additionally, UGC provides social proof for your target customers; seeing your products in use helps people imagine buying your product and wearing it or using it.
The results speak for themselves:
2. Continually swap in fresh creative.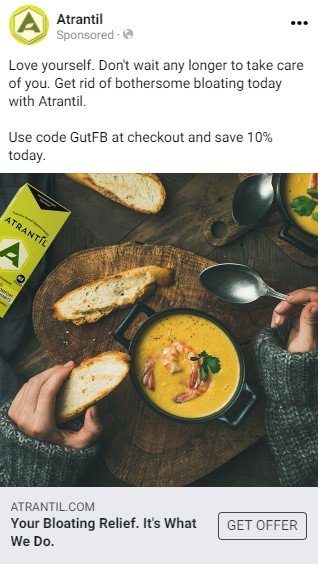 If you are continually running the same ads, you run the risk of fatiguing your audience, especially in retargeting campaigns.
Keep your customers engaged by:
Using different creative for different points in the buyer's journey.
Maintaining a ready supply of creative to swap into your ads as needed.
Mining user-generated content or hiring a graphic designer or photographer
Carousel ads let you group and regroup creative to freshen up old images. Don't forget video ads, either (which don't have to be high-quality to be effective!)
Even cost-effective photos or videos can add value to your campaigns.
3. Be consistent with your posts and ads.
A huge part of successful social media (especially organic) is showing up.
Generally, your brand should post between once and twice every day. However, there's no magic number as to what will work best for your brand.
Experiment to determine what frequency (and which timing) gets you the best engagement from your audience. Whichever schedule you choose, make it consistent — so that your audience can depend on hearing from you.
4. Use your audience research.
It's not just enough to post engaging creative; you also need to be learning from what you post.
Pay attention to which audiences are interacting with your organic and paid posts the most. Are these the people who are likely to buy your product? If not, adjust your targeting to the people you want to reach.
Remember, almost everyone uses Facebook. Unlike other platforms, Facebook is used by as many conservatives as liberals, and even a significant portion of seniors (46%) use Facebook.
This means that you can essentially reach any target audience on Facebook. It's just a matter of designing the right campaign to reach them.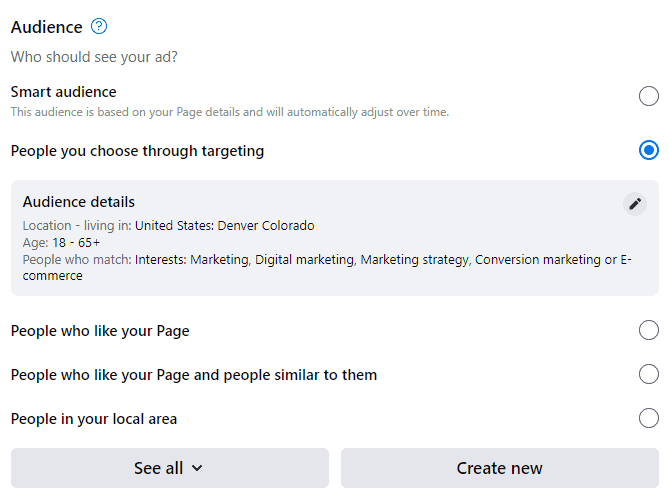 5. Use giveaways to promote your products.
There is little on Facebook that generates likes and shares the way that giveaways can. That's why it's such a beloved strategy for new brands who want to expand their audience reach.
Typical approaches include giving entries to people who like your page, share the post, tag friends, or even follow you on other social media platforms.
If you can afford the cost of a giveaway, it's a great way to raise your brand awareness and create positive word-of-mouth for your name and products.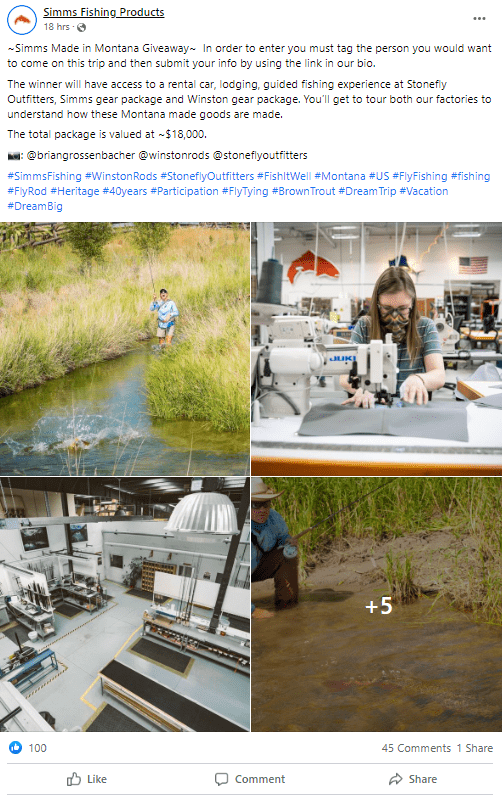 6. Always engage with your customers.
If you're not socializing with your customers, you're not getting the most out of social media. Your brand needs to respond to both positive and negative feedback as quickly (and politely) as possible.
When it comes to positive feedback:
Start by thanking your customers. Go a step further by aligning their feedback with your brand story ("Our goal is to improve lives, and stories like yours inspire us to keep improving.").
Invite customers to expand on their feedback and ask for their permission to use their feedback as UGC in future campaigns.
If you are developing new products, consider inviting your customers to a focus group.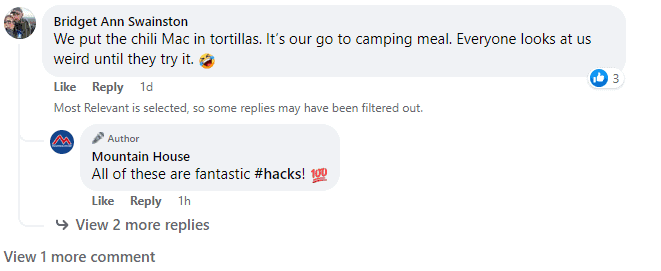 For negative feedback:
Validate the experience and make sure your customers feel heard.
Do your best to offer a reasonable solution to their problem. Even if a customer won't accept that offer, other customers will see you trying your best.
Never lose your temper or respond rashly, even if you have an offline history with this customer that might justify your anger.
Be very careful about bringing up history with a customer, as it can seem that you are violating their privacy and exposing them unfairly. If you feel it's important to explain your history with a certain customer, focus on your actions and responses, not what the customer did or said.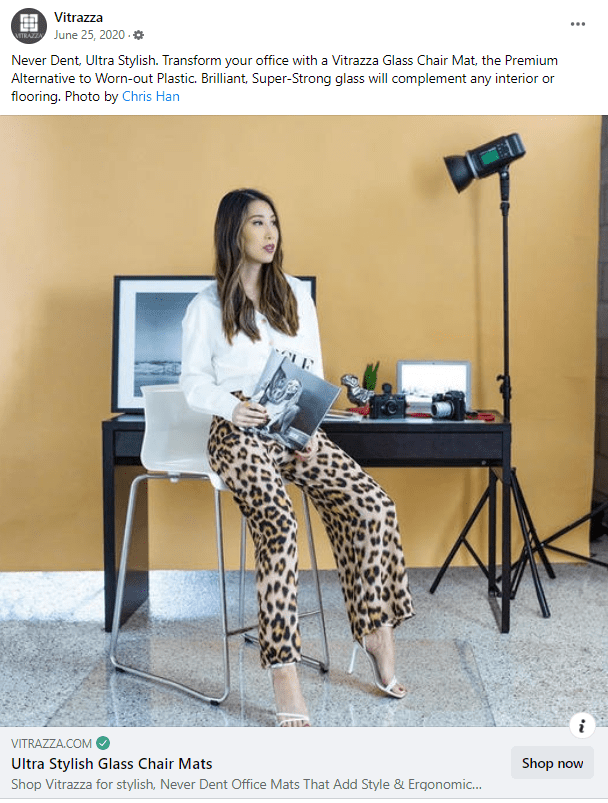 7. Partner with influencers.
Influencers give you the power to reach a large audience. Instead of taking years to build your own following, you can utilize an influencer's already-built following to spread your brand and product awareness.
Before partnering with an influencer, look at the demographics of their audience, products they have promoted before, and the response they have gotten. Make sure that this is an appropriate partnership for your brand, and decide what the goals of the partnership will be.
This is similar to using UGC, but the high power of some influencers can make this strategy even more profitable. Some examples:
8. Track your data.
Even with the restrictions of iOS 14.5, Facebook still provides a wealth of data about your eCommerce shoppers. Not only does the platform helpfully track data related to your organic and social media posts, but you can also use the Facebook Pixel to see which customers are visiting your site from those campaigns.
This HTML code captures the Facebook profiles of interested customers, allowing you to remarket directly to them. It's a powerful tool for your retargeting campaigns.
Get started with Facebook's guide to installing Pixel on your site.
Bonus: Facebook usually gives more specific demographic information than you can typically get from other sources. Use this data to distinguish browsers from buyers, then build lookalike audiences that yield higher ROAS for your campaigns.
9. Set up a Facebook Shop.
Shoppers value convenience, and setting up a Facebook Shop for your brand makes buying your products much easier.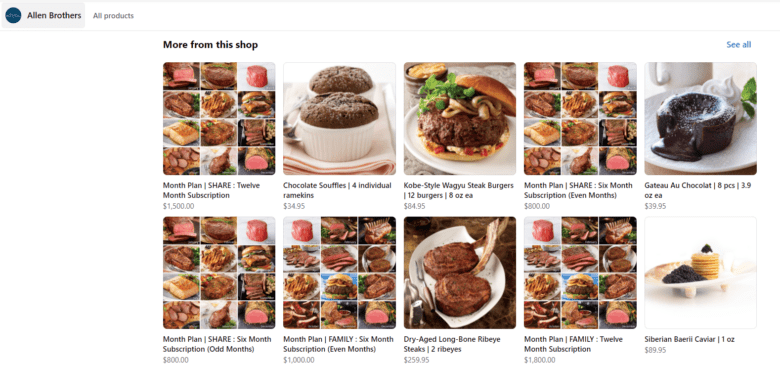 When you rely on shoppers to visit your site to purchase, the likelihood of conversion decreases. Many people are less likely to buy a product if they have to take extra steps, and there's always a risk that they'll change their mind about the purchase while leaving Facebook.
If they make it to your site, they might not like the design of your landing page, or they might lose focus in the process of moving from one site to another.
Avoid these risks by setting up a Facebook Shop with this helpful guide.
10. Incorporate other digital marketing efforts.
Facebook is only one part of what should be a strong network of digital marketing efforts.
While Facebook's greatest power lies in its ability to increase awareness of your brand, you'll need more tools further down the funnel to convert your interested shoppers. We recommend combining social media marketing with SEO and/or paid search marketing efforts.
Otherwise, your competitors might end up poaching some of those hard-earned leads.
Don't forget to use the lessons learned in one channel to inform what you do in other channels. If certain images and other content perform well on your website, use those in your social media campaigns.
Investing in multiple marketing strategies also makes you resilient against changes in the advertising ecosystem. For example, our combined social/search marketing campaigns for Tactipup helped the brand overcome the loss of Facebook data to generate a 161% increase in Facebook revenue and a 186% increase in PPC revenue.
Create Your Facebook Strategy Today
Facebook marketing can generate tremendous revenue for your online store, but that doesn't mean it's easy.
With the wrong approach, you can quickly waste valuable ad budget (and time) in pursuit of strategies that don't work. Fortunately, with a little research and experimentation, the opportunities for results are endless.
Remember that Facebook is constantly changing. In response, our paid social team is continually adjusting strategies over time to deliver the best results for our clients. You may find that some of the tactics we've mentioned above become less effective in the future, so be prepared to implement strategic changes based on your unique campaign data.
To start crafting your eCommerce Facebook strategy today, check out our additional resources:
If you want to create a highly optimized strategy for your eCommerce store — but don't have the time to do it yourself — let Inflow's social media marketing team help.
Request a free proposal today for a customized Facebook marketing strategy for your brand's needs and goals.