Social commerce may be a small segment of eCommerce, but it's growing rapidly.
Just how rapidly?
Social commerce sales in the U.S. are expected to double from 2022 levels and total more than $100 billion by 2025. And, while these sales are predicted to only be 7% of the eCommerce sales market, the rapid growth of this channel brings some big opportunities for your online business.
When integrated into a holistic digital marketing strategy, social commerce can make an outsized contribution to your profitability by reducing costs, increasing sales, and providing marketing materials and insights you can use on other channels.
In this article, we'll help you understand:
What social commerce is
Why your eCommerce brand can't ignore it
How you can incorporate it into a full-funnel, omnichannel marketing approach
What Is Social Commerce? A Primer
Social commerce is a functional combination of social media and traditional eCommerce.
Instead of social media marketing that sends potential customers to your eCommerce site or an Amazon page to make a purchase, you create a shop on the platform that allows customers to buy products without leaving that social media app or website. For example, a customer might access the shop from your Facebook page, browse offerings, then complete their purchase with an in-app buy button.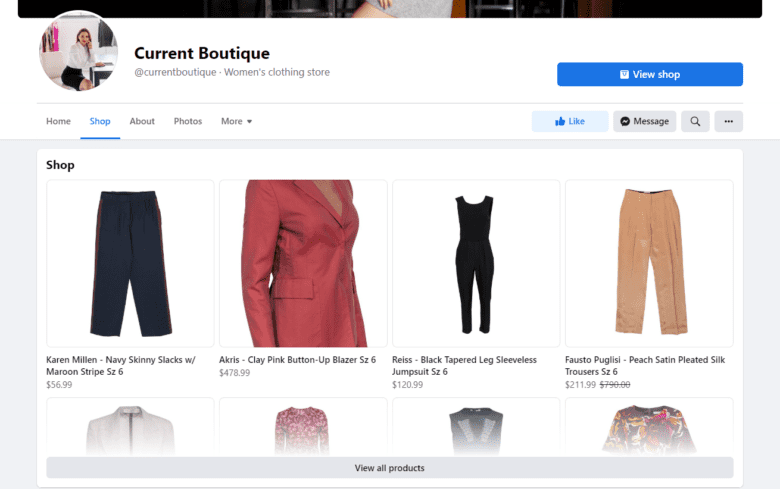 While not all social media platforms offer this functionality, many have jumped on the trend, including:
The integrations and features included in these different platforms vary widely. Some focus on shoppable posts, while others emphasize the store-building aspect of social commerce.
These platforms also continuously update their offerings, adding new functions regularly. As we'll discuss later, it's worthwhile to experiment with different approaches to discover the platforms and techniques that work best for you.
Why eCommerce Brands Need to Pay Attention
As mentioned above, social commerce sales are expected to double between 2022 and 2025, reaching a total of $107 billion in the US.
But, at this point, that's looking like a conservative estimate.
That prediction comes from a July 2022 report by eMarketer, and it represents a significant upward revision of their 2021 figure (~75% growth to $80 billion by 2025).
The bottom line: Social commerce is growing faster than we know, and what sales will look like in the future is anybody's guess.
Although $107 billion will only account for about 7% of all eCommerce sales in the US in 2025, that's still a very big pizza, and you can cut yourself a generous slice by acting now and acting smart.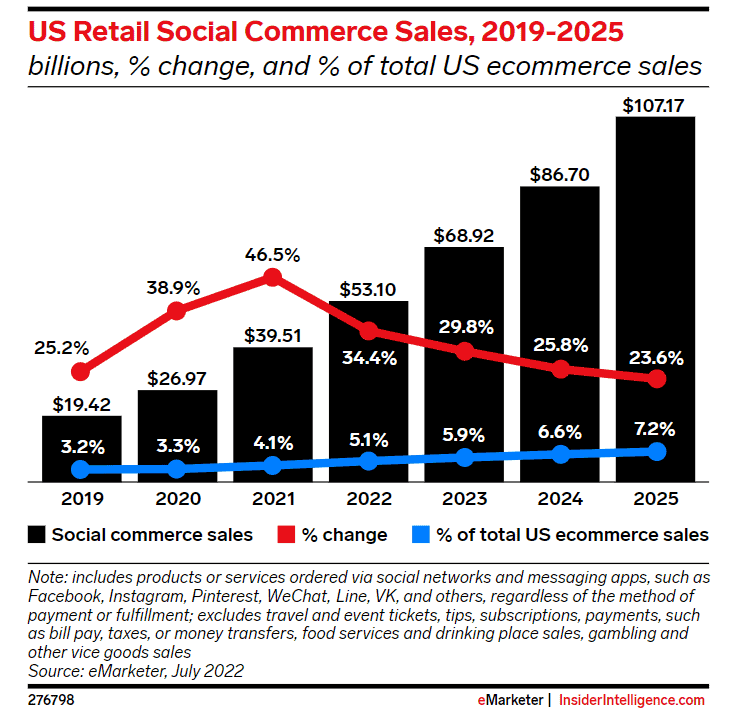 Just as important as the size of the market is its nature.
As Millennials increase their buying power and Gen Z becomes a bigger portion of the workforce, eCommerce brands need to make sure they can reach these buyers. By and large, that's going to be through social media.
In a recent survey, 76% of these young shoppers said they prefer a shopping experience that's integrated into the social media platform. A majority are interested in shoppable videos and shoppable posts, with about half demanding shoppable live streams. (Shoppable live streams are real-time shopping experiences popular in China, but not all U.S. platforms offer this option — yet.) Establishing a strong social commerce presence now can position your eCommerce brand for growth in the coming years.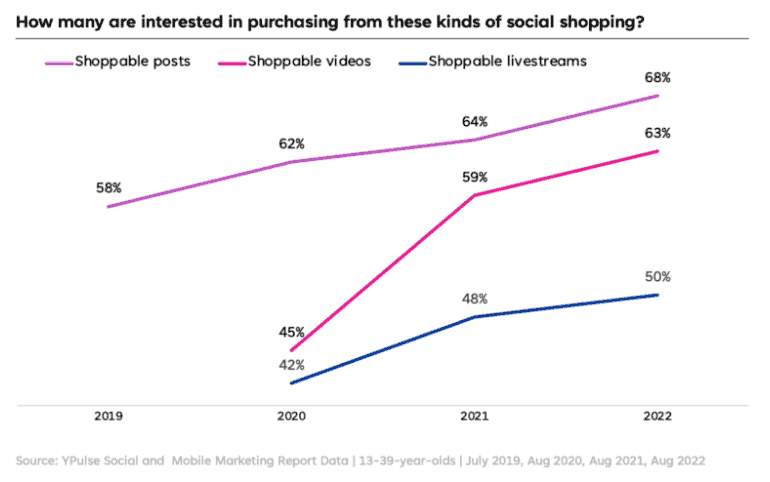 Smart use of social commerce can even have a significant impact above and beyond the revenue you see via the social platform. For example, one of our former clients, Seltzer Goods, initially saw a drop in orders at the start of the COVID-19 pandemic. However, an attractive and clever ad campaign on Facebook and Instagram, featuring just two ads, created a 785% increase in monthly revenue.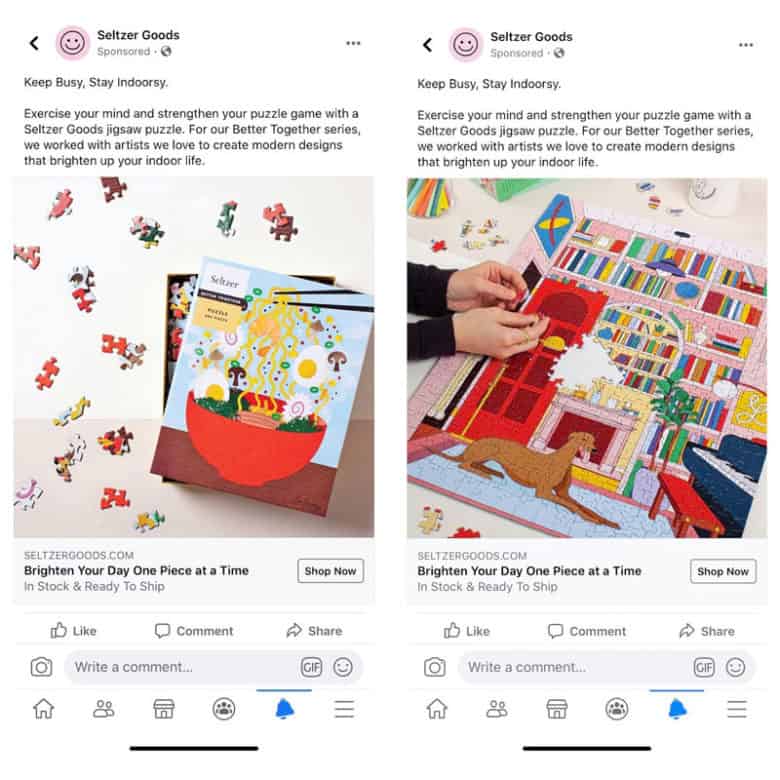 But that's not all — the campaign also caused a 183% increase in monthly organic traffic, with a 6.6% conversion rate. (For reference, 3% is considered a good conversion rate for most eCommerce brands.)
You won't always see these spillover benefits, but the multichannel nature of modern consumers makes it likely that effective campaigns will yield results from more than one source.
How to Incorporate Social Commerce into Your Digital Marketing Strategy
Social commerce isn't right for every brand, so how do you know if you should get in line for a slice of that pie?
In general, social commerce is a good choice for brands that have:
Well-developed social media presence on one or more platforms
Photogenic product catalog with viral potential
In addition, social commerce can be a lifesaver for brands that have:
Good click-through rates (CTR) on social media campaigns but low conversion rates on their site
Difficulty acquiring user-generated content (UGC)
Of course, social commerce isn't the only way to address these problems. If you have a low conversion rate on your site, perhaps you'd benefit from a conversion rate optimization (CRO) audit to see if an improved customer experience can help. There are also tricks you can try to solicit more UGC from your audience.
If it seems like social commerce might be a good match for your brand, the following approaches can help you build a winning strategy.
Understand How Your Brand Fits in the Space
Before building your store on a social media platform, make sure you understand how your brand fits the social scene on each platform.
First, understand how your target audience demographic matches the social media platform. Not all audiences are on (or engaged with) all social media platforms. For example, the Pinterest audience skews older, while the Instagram audience skews younger. Pinterest skews female, while Instagram is more evenly distributed.
Your brand personality will also impact the best social platform for you. Twitter is the home of the hot take, while Facebook is more studied (though not that studied — it's social media, after all). Pinterest is the home of practical projects, while Instagram is more of a dream engine.
Of course, these aren't hard-and-fast rules, just general trends.
Your products also make a difference. While all social media audiences respond best to images and videos, products that can convey their unique selling proposition in a purely visual way are great fits for Pinterest and Instagram. Those that benefit from accompanying text might be better matches for Twitter or Facebook.
As we've said above, the best candidates for social commerce already have an established presence on social media. However, you might not benefit most from building a store on your strongest social network. That is already working in concert with your eCommerce platform to yield good revenue.
Instead, your first store selection might be one where you have good engagement but not good sales.
Generate Social Proof and Capture UGC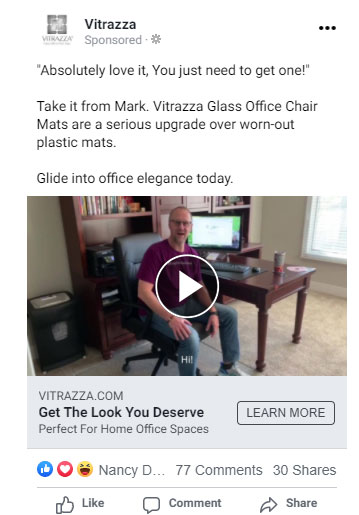 Having a store right on the social media platform puts your engaged audience very close to your point of sale.
In other words, social shopping is like having customers walking up and down the store aisles talking about how much they love your products. This influences purchasing decisions by encouraging customers who were on the fence to more seriously consider buying.
In addition, social commerce can have an outsized impact on your digital marketing strategy by helping you get more UGC.
UGC is a powerful marketing tool, and social commerce can help you gather more of it. Social commerce makes the shopping experience social, which encourages people to engage with your store more personally. It allows you to get reviews on the social media platform and makes it easy for customers to post pictures of themselves enjoying your product.
It's so much easier for people to post reviews and images because they're already on the social platform. For example, about 70% of Facebook users say they're on the site daily. This makes it easy for them to engage with your brand via posts, reviews, and even messaging.
The disadvantage: Not all social media stores make it easy to capture UGC. However, certain tools exist to help (like Taggshop from Shopify).
Diversify Your Efforts
Although it's good to start your social commerce on platforms where you already have a presence, for 2023, we're recommending that all brands reach out via new social platforms.
Most eCommerce businesses will try the Meta tools Facebook Shops and Instagram Shopping, but other platforms (like Pinterest) are used much less frequently. Often, this means you can get an advertising bargain — with the capability for great results.
In addition, you can reach new audiences you've not previously targeted with paid social advertising. You might think you know your customer base, but you only know the ones you know. Reaching out through new social media platforms can help you find those untapped online shoppers.
Diversifying your platforms can yield significant benefits. For example, we recently helped a client see a 250% increase in Pinterest-assisted revenue by experimenting with this channel.
In addition to trying different social platforms, try multiple social commerce approaches. Test partnerships with influencers. Experiment with hashtags. Build your integrated storefront, but also try shoppable posts, shoppable videos, and even shoppable live streams if the social network offers them.
Shorten Your Sales Funnel
Setting up social commerce shops can let you shorten your sales funnel by streamlining the purchasing process.
The traditional eCommerce buying process might take multiple touches to build customer trust. Customers must be conditioned to believe your claims about your product. You also have to generate sufficient trust that customers are prepared to give their payment information to your brand.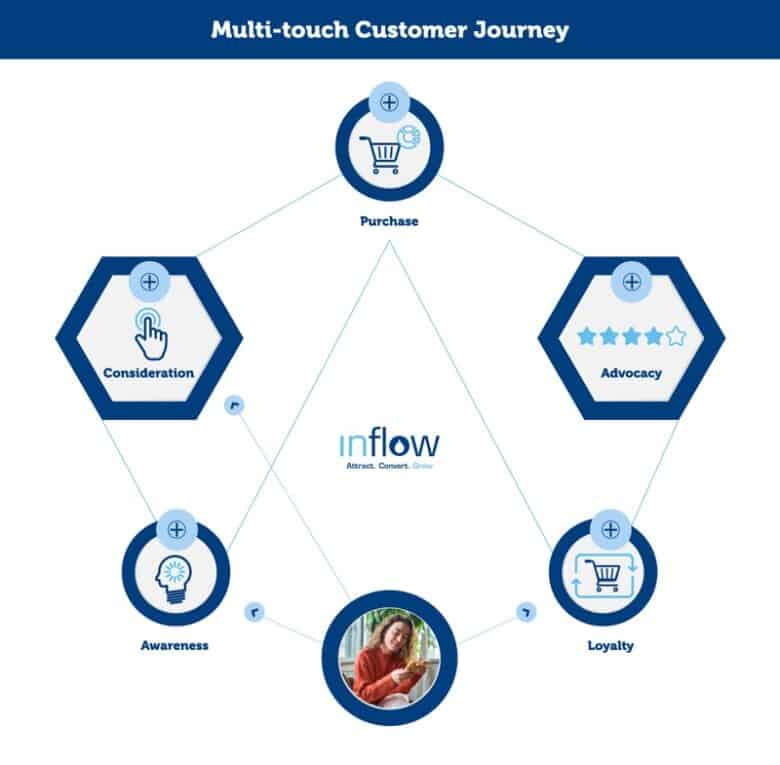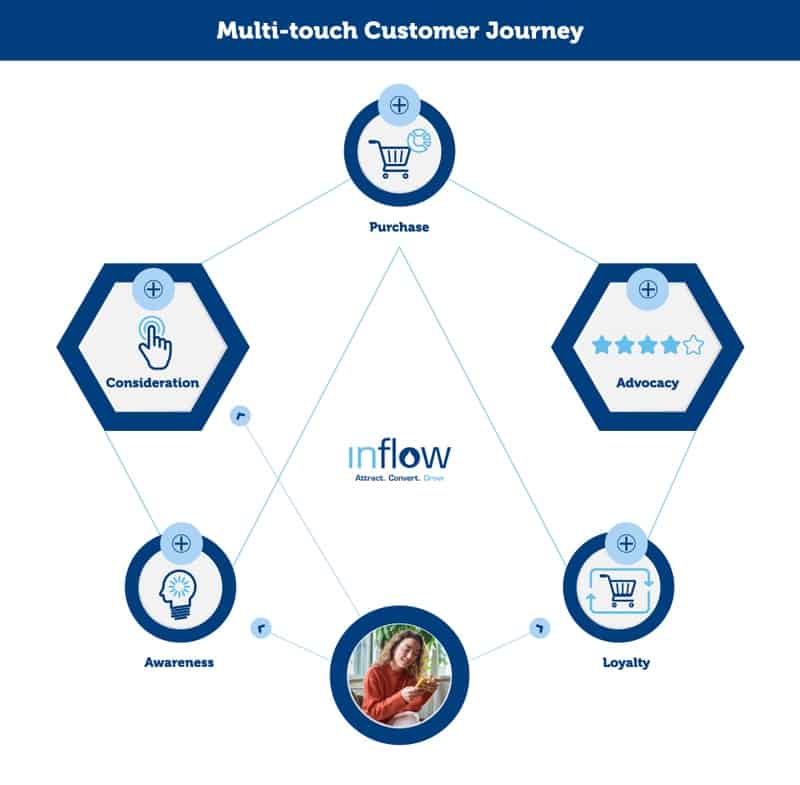 Outside of trust, there are multiple stages customers must go through to get from clicking an ad to purchasing a product: getting to your website, adding items to a cart, then completing checkout. Customers can drop off at any of these stages.
Social commerce eliminates many of these friction-generating stages.
First, social commerce can reduce the trust threshold you must achieve. Justified or not, potential customers trust the social media site, and it offers purchase protections to help customers feel even more secure.
Next, there are simply fewer stages in completing a sale via the in-app process. They don't need to go to your site; they add products to their cart on the social media app or website. They don't need to give you their payment information; it's already given to the social media platform.
Plus, you don't have to worry that you won't get the opportunity to recommend cross-sells or upsells; some social commerce platforms include product recommendation software inside them.
In addition, social commerce makes it easier to take advantage of social media users primed to buy by the platform.
For example, the Pinterest campaign mentioned above allowed us to cut out middle-funnel ads. We could focus exclusively on brand awareness and sales-oriented ads, because Pinterest users often come to the platform specifically looking for products to buy.
Build Your Future Customer Base
The long-term success of your eCommerce brand depends on building a customer base not just for current sales but for future purchases as well.
We mentioned above how important social commerce is to Millennial and Gen Z buyers. This is no longer a theoretical consideration. It's a current reality.
By 2025, Millennials and Gen Z will account for a combined 62% of the workforce. Although these generations may initially have less spending power than those that preceded them, that spending power will naturally increase over time.
If you want them to bring their disposable income to your online store, you will have to give them the online shopping experience they prefer.
Create a Cross-Channel Attribution Model
A successful marketing strategy depends on being able to accurately attribute sales to your marketing efforts. In an omnichannel marketing strategy, you need to know which channels are actually producing sales and therefore deserve more investment — and which aren't creating conversions and should be reduced or cut out altogether.
The challenge is that many customers will shift across multiple channels during the decision-making process.
For example, customers that ended up buying from our client Tactipup switched back and forth between social channels and branded searches during their research stage. Understanding this synergy helped us build a joint campaign for them that increased their Facebook revenue by 161% and their PPC revenue by 186%.
A cross-channel attribution model is essential to tracking and understanding your conversion data. This is even more important thanks to the limited attribution data that social media platforms provide after the iOS 14.5 update.
Building this model can be challenging. You have to learn to look at the data holistically with insight into customers' browsing and shopping behavior to make your model reliable enough to guide decision-making.
If you don't have experienced experts in your organization, it might make sense to bring in outside experts (like our agency strategists) who can help you draw these conclusions.
Social Commerce: The Future of eCommerce Selling?
Yes, social commerce represents a big, steaming pizza of opportunity — but how big a piece you can slice off depends on many factors, not all of which are under your control.
As with all social media advertising, you need to build a strategy based on multiple factors, helping to protect your investment against the shocks and changes of the evolving social media marketplace.
Our recommendation:
Build your strategy to take advantage of some of the strengths of social commerce, such as shortening your sales funnel and generating social proof.
Then, create a cross-channel attribution model to help you understand how the various parts of your digital marketing strategy work together, so you can put your ad dollars into all the ones that generate revenue.
Before moving forward with an investment into social commerce, seriously consider if it might be a productive avenue for your business. Talking with a paid social expert (and browsing our case studies) can give you an idea of what is possible for your brand, as long as you do it right.
If you need help incorporating a revenue-driving social commerce strategy into your comprehensive marketing approach, we're happy to help.
Inflow's paid social experts can craft a personalized approach based on which channels show the most promise for your eCommerce brand. Request a free proposal today to get started.