Editor's Note: This post was originally published in June of 2015. While a lot of the original content still stands, algorithms and strategies are always changing. So our team has updated this post for 2018 and we hope that it will continue to be a helpful resource. If you'd like to learn more about producing strong copy for your eCommerce site, please contact our SEO team today.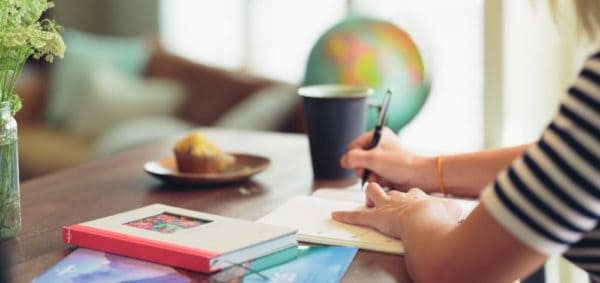 Table of Contents
In this guide, we've standardized Inflow's best practices and writer's guidelines for SEO/eCommerce copywriting techniques which we use for our clients. You are free to use any or all of this in your project / job description when hiring freelance SEO copywriters, content agencies or even when creating a copywriting process to train in-house staff.

Ready? Let's get into it.

What is SEO Copywriting?
SEO copywriting has evolved over the years, and the key to successful copywriting nowadays is what it always should have been: authoritative, natural, compelling content that gracefully uses keywords and semantically related verbiage that is both directly and indirectly relevant to a user's search query. Awkward, keyword-stuffed content does not win the search engine wars anymore, and it never should have. Modern SEO copywriting is much more evolved, and with good reason.
This guide outlines SEO copywriting tips that we as an agency use for our copywriters when producing search engine optimized content.

The Core Functions of Content
When you are creating and/or editing your content, always keep the following in mind. Your website content performs two functions:
It communicates your message

to the reader

and convinces them to take an action (i.e. contact you, make a purchase, etc.)

It communicates

to the search engines

what the page is about and what keywords are important on the page.
The Hard And Fast Rules of Content
The following rules are absolute musts in terms of creating well optimized website content:
Content breadth (word count, semantic relevance, etc.) is very important to Google

. Each page on the website has different word count expectations. Here is a general rule of thumb:

Home Page

: 400-600 words of unique content offers more to say, more keyword variations to use naturally, more internal linking opportunities, etc. It also helps keep the home page focused on a core group of keywords.

Category Pages

: ~100 words of content atop the category page. Categories on eCommerce sites list product grids. Additional content can be placed at the bottom of category pages such as promoting downloadable (gated) content for email acquisition and linking to helpful articles related to the category page. 200+ words of content at the bottom if possible.

Category page content should orientate the visitor to the topic of the page, and help them decide what to do next. For example:

ABOVE PRODUCT GRID example: (86 words)

Snowboards come in many shapes and sizes, and it can be tough to find the perfect ride for you. That's why we've made choosing the right board easy with filtering options that help you buy the best snowboard for your needs based on terrain, experience, height and weight. Whether you're looking for an all-mountain board or something that will power through powder, you'll find an awesome selection of boards from top brands like Burton, Arbor and Salomon here. Still unsure? Check out our

snowboard buying guide

!

BELOW PRODUCT GRID

When buying a snowboard it is important to get the proper width and height for your body, as well as the right shape for your snowboarding style and terrain. 

General guidelines are to choose a board length that ends somewhere between your chin and nose. Park and freestyle riders should choose the shorter end of the range, while mountain and freeriding should consider a longer board. See the sizing chart below for more detailed recommendations, including weight and experience level. [CHART].
Product Pages:

At least 100-200 words of

unique

content. If the product is complex and/or highly competitive, it is recommended that the page have 250-500 words of

unique

content.

Articles/Blog Posts

: Content marketing has become more competitive and "big content" is winning the search engine wars in today's marketplace. Therefore, articles and blog posts should have a minimum of 500-750 words in order to rank for long-tail keywords. 1,000-5,000 words are needed to completely exhaust the topic, wow the audience and attract links needed to compete for more competitive/highly searched keywords.
Rich Media is critical to engaging your audience.

Embed high quality imagery (including animated gifs/infographics) and videos to the page in order to prevent high bounce rates and increase time on site. When users bounce back to Google's search result, that low "dwell time" is recorded by Google and negatively affects your web page's organic ranking.
Throw in Bucket Brigades in Increase Time on Page

Bucket Brigades are an old tactic sales people used to use to engage readers in their material for longer. Bucket brigades are phrases help improve bounce rate, expand the average time on page, and improve the overall user experience! These could be phrases like, "wait there's more", "but you might be wondering", "look", and more. This tactic is most effective when used in places a reader might typically jump off of the page.
It's preferable to have each of the keywords listed in the keyword matrix added to the content in the exact same format, with variations

. For example, if one of the designated keyword terms is

luxury vacation rentals

, it should be placed into the copy in that exact order (if it sounds natural). Use variations of the term, such as

rentals for a luxury vacation

or

luxurious vacation rentals

, for extra brownie points.

Here's an instance where the exact-match keyword sounds awkward. The keyword is "arm workouts 10 minutes": 

Our arm workouts 10 minutes are designed for people who are in a time crunch. You'll find a variety of arm workouts 10 minutes listed below, including bicep curls, tricep dips and more. Browse our arm workouts 10 minutes now!

And here's an improved version that incorporates the exact match keyword as well as variations:

In a time crunch, but want to do some arm workouts? 10 minutes is all you need to burn through these arm exercises. Build muscle and strength with bicep curls, tricep dips and other 10-minute arm workouts that are guaranteed to work up a sweat.
Copywriting Hack:

In the above example, you'll notice that there's a question mark between the phrases "arm workouts" and "10 minutes." Don't sweat it — Google will still read this as "arm workouts 10 minutes." Same goes for other punctuation (exclamation points and dashes)
Keyword density and LSI/TF*IDF keywords
Keyword density (the amount of times a keyword is used on a page) used to be one of the only ways that google could evaluate ranked a page, and as a result, SEO's and marketers began keyword stuffing. Google quickly became wise against this type of rankings hack, and nixed it in one of their algorithm updates.
LSI keyword shave become the next evolution of keyword density, LSI keywords or Latent Semantic Indexing Keywords are semantically related to the target keyword you are attempting to optimize. The keywords are not necessarily synonyms but are keywords that are frequently found with your target keywords because they share a similar context (i.e. semantically related).
For example, if you're writing SEO copywriting, and your target keyword is "SEO copywriting" you may want to target words like "keyword research", "meta description", "title tag" or "copywriting tips" since they are semantically related.
You are probably wondering, how do I find these LSI keywords? Well that takes us to TF*IDF tools.
Finding TF*IDF using Ryte
While LSI keywords are the type of keywords we are targeting, TF*IDF (term frequency-inverse document frequency) is the concept/methodology. TF*IDF is a complicated formula, but basically it's the way Google evaluates and analyzes where they should rank you based on semantically related LSI keywords which gives us a better look at some of the keywords, topics, and phrases that Google deems relevant to the type of content you are serving. Like keyword density, "TF" (term frequency) shows how frequently a phrase or word appears in the content. "IDF" (inverse term frequency) tells us how important and relevant the repetitive word is and scales more unique words (vs. "stop" words such as "the," "but," "a," "how," etc.).
Currently, our SEO team loves using the tool Ryte, which uses the TF*IDF methodology to identify these semantically related terms for us and even lets you compare your current page to others ranking for your target keyword. This tool allows you to display either 1 word or 2 word keywords, our team finds the 2 word LSI keywords more helpful. We then include these keywords throughout the copy, either adding sections to cover the keyword, or including them naturally throughout the copy.
So, is keyword density still important? Yes, but the keywords should be included in the copy naturally and stuffing should be avoided.

WE CANNOT STRESS THIS ENOUGH. Use keywords naturally.

Re-read the content after it is written and ensure that nothing sounds awkward. Search and readers are very aware of over-optimized content nowadays, and it will limit engagement/linkability of the content in the long run, and could impact rankings negatively. The primary goal of the content is to help users and provide them with what they are looking for. Engaging, informative and well-written content is everything. Help the user solve what they are trying to accomplish.
Use the more important keywords more frequently than the less important keywords,

preferably 2-4 times on the page for a primary or target keyword if the content is long enough to warrant (500+ words). There is no magic number or 'density level' that we are trying to target; however, if you only use the keyword once in a 400 word page, it is not as clear to Google what the focus of the content is…and thus, it won't rank as well without several external/internal mentions to the content involving those keywords.
The primary/target keyword, along with unique words of the secondary keyword phrases, from the keyword matrix should be used in the headline and meta page title.

The primary keyword should be used as close to the beginning of the meta page title as possible, as this position holds more weight with search engines. Using unique words from the secondary keyword phrases later in the meta page title, and not repeating words used in the primary keyword phrase, allows for a more semantically descriptive and keyword-rich meta page title.
For example, "how to choose hiking boots" (primary), "how to choose trail hiking boots" (secondary), "how to choose mountain hiking boots" (secondary) could be combined into the following meta page title: How to Choose Hiking Boots for Mountain Trails.
However, ensure the meta page title reads naturally and is compelling since this will impact CTR…and thus, traffic. To get titling ideas, review the paid search ads at the top of Google's search results. Part of the reason they rank there is that their titles/messaging are compelling and get higher CTR. Engagement is very important.
Primary and secondary keywords need to be used within subheaders of the page

. These locations are viewed as important areas within the body content since they outline the focus of the content. Use primary and secondary keywords here via <h2>, <h3> and <h4> sub-headlines.
Formatting Content for Online Readability
Online readers have much lower attention spans than print readers (novels, magazines, etc.). Most online readers are scanning/searching for information most relevant to their specific needs or query. Therefore, it's important to break up content with different formatting styles in order to create an easily scannable (and visually appealing) web page of content. Such formatting creates hierarchical relationships between different elements of the page. We'll discuss the popular methods below.
Boldfacing & Italicizing
Bold/italicize key information and points to emphasize them to both readers and search engines.

Try to spread these out on the page, rather than clustering them.

Don't overdo it.
Subheadings
Subheadings (aka "subtitles" – h2, h3, h4) help to segment content into sub-topics.

They are good places to put primary, secondary and tertiary keywords, as they are given a little extra weight by search engines.

Subheadings should provide transition, flow and organization to the content.
Using Lists
Lists help users to quickly scan content and comprehend it…and also make it more attractive.

Lists should indent slightly (20-50 pixels).

Bulleted lists should be used to detail user benefits of the topic at hand.

Numbered lists should be used to outline steps of a process, prioritize or order the topic at hand.
What to Avoid
Table HTML

interferes with most mobile designs. As users go mobile, websites are following with responsive design. In order for the content to reshape itself (via CSS, not magically!), fewer restrictions are required. Table HTML is very restrictive.

Lack of whitespace

can make content difficult to read. Ensure that there is ample "breathing room" in between sentences, between images and paragraph content, between the end of a paragraph and a succeeding subtitle.

Overly large or overly small fonts

make it difficult to read. Typically, 11-13 point font for the main paragraph text should suffice.
Off-color subtitles and other stylistic elements can make great content look like a circus of color. It's important to keep within the scope of a color palette to ensure that content appears professional.
Internal Linking Helps Other Content Rank
Within the content on each page,

link to 1-3 other related pages

on the website. Internal linking passes link equity throughout the site, and helps the other pages rank higher in search engines. It also helps users to click deeper into the website.

Use

keyword rich internal text links

to point to the pages. Keyword-rich internal links are much, much safer than keyword-rich external links to your site.

As a starting point, use the primary keyword for the page being linked to as the anchor text (be sure it sounds natural).

Vary the link text and do not use the exact same text every time you link to a page. It's not natural to do so.

The higher up in the site structure an optimized page is, the more internal links should be pointed at it.

Try to spread the links throughout the content instead of clustering them together, unless there is a valid reason to do so (such as a bulleted list of links to related resources).
Optimizing Metadata
Web pages use metadata to allow search engines and social media sites to better understand different elements of the page, and how to use them for their own purposes. Common metadata include: meta title tags, meta description tags, meta keywords, alt tags, image title tags and link title tags.
Meta Title Tags
When creating title tags for the pages being optimized, follow the following rules:
Use

65 characters or less

(including spaces and punctuation). Google will use ellipses after roughly 65-70 characters. Push your luck = lose your message.

Target 50-60 characters

.

Use the

primary keyword

phrase (exact match is preferable) at the beginning.

When appropriate, use unique words from the

secondary and tertiary keywords

later in the meta title to help naturally include more keywords.

Limit unnecessary words

such as conjunction words (use "&" instead of "and"), prepositions and other unnecessary words in order to keep character count under 65 and focused on keywords.

Get creative. You can blend keywords to maximize space. For example, if your keywords are "diamond earrings" and "earrings made in USA," you could use "Diamond Earrings – Made in the USA | YourBrandName" as your meta title.

Make your meta title

compelling

. It has the biggest impact on your

CTR

. Look at the paid ads atop Google's search results to get ideas of what titling gets good engagement for searchers.
EXAMPLE: Here is what an optimized meta title looks like within the SERPs. Notice the primary and secondary related keywords, and how they are bold faced by Google in the SERP. Also notice how character count is kept within the ideal limits.
Meta Description Tag
Create a meta description for each of the pages being optimized, follow these rules:
Meta descriptions used to be

156 characters or less

(including spaces and punctuation). Google would use ellipses after roughly 145-155 characters. This has recently changed.

The meta description

does not directly impact rankings

in Google, however it can impact CTR which can lead to other engagement metrics that Google does monitor.

Google will boldface keywords

in the meta description, so here are some tips:

Use the

primary keyword

phrase (or a variation) somewhere within it. Variations to consider:

Singular/plural

Synonyms

Different word order

Different tense

Different word form (noun to verb, etc.)

If you are unable to include any of the researched keywords in full/exact order in the page title, try to include them here.

Understand that the meta description tag is an "

elevator pitch

" for a web page within search engine results and it should:

Be compelling to the search (focus on the benefits to them)

Have proper grammar

Include a call to action

Promise what the page delivers
EXAMPLE: The following meta description example shows how ellipses are used by Google when the meta description is too long. Notice, however, the compelling nature and call to action in addition to keyword usage.
Meta Keywords Tag
Search engines don't use them, so neither should you.

Image Alt and Title Attributes
One commonly overlooked on-page optimization technique is to optimize the image alt attribute and title attributes. Image alt attributes are used by search engines to help the visually-impaired know what images are used on a page. Image title attributes are used to display a message when readers hover their mouse cursor over the image. Basic tips include:
Accurately describe what the image is

Keep it relatively short (10-15 words max)

Use one of the keyword terms assigned to the page or a variation of it or a part of it.

Note:

If a lot of images are used on the page, it's important not to use the same keywords in each alt tag, as this will make the content appear over-optimized to Google and other search engines.

Image title tags are great places to put

compelling messages

and calls to action related to images and the overall goal of the page. Use them creatively!