I didn't attend the SES San Francisco conference, but I did catch a few live blogging sessions throughout the week. One of the best ideas I've heard in a while comes from Jim Boykin, which I found via the "How to Become a Link Magnet" live blogging post from Ontolo.
Basically, from what I understand in the post anyway, is that Jim is saying that link bait is mainly built for bloggers and social media audiences and the value that comes from these links eventually fades as the news becomes old. It get's buried in the archives. That's why businesses need to build "Trust Bait" into their link building campaigns.
Trust bait is content built for educators and research audiences. These are people who can link to you from sites outside of blogs, which means the links stay in one place and never lose value. The basic process was mentioned in the live-blogging article above, but I've put together something a little more explanatory or at least how I would do it.
Search Google or Yahoo using these advanced queries:
site:.gov "your keyword"
site:.edu "your keyword"
Find the most relevant .gov and .edu's in your industry and do a backlink analysis of those pages (or sites if the entire website is relevant to your business). You can use Yahoo Site Explorer or Open Site Explorer to do your analysis, both of which are free and can do page-level backlink analysis.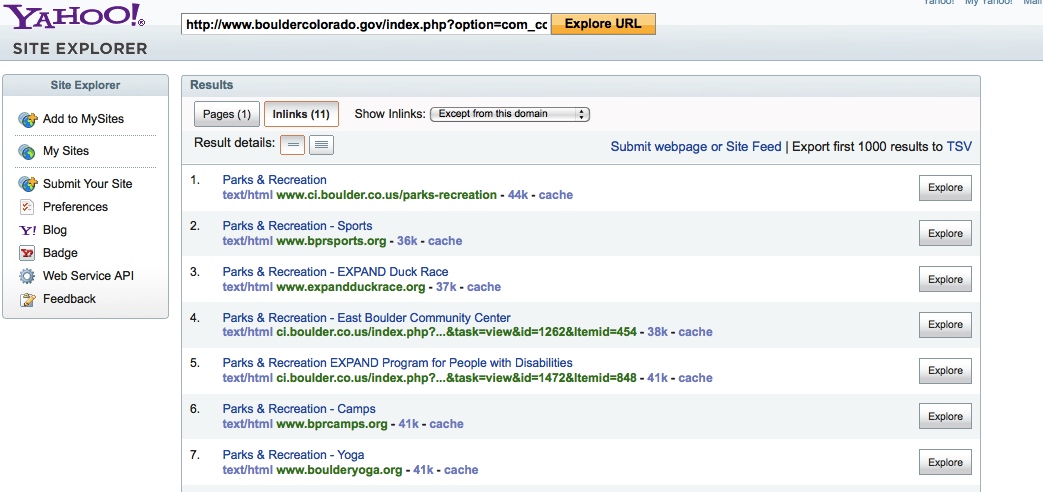 Look at the sites that are linking to those .gov and .edu sites and find out why they're linking to them. Can you create similar linkable resources? Build that content and mention it the sites already linking out. If they don't link back, at least you have useful content on your site that's likely to attract links in the future.