In part 2 of this series we learned how to create an advanced segment to quickly view "local" traffic vs the rest of your site's traffic. That is very handy and easy way to view local traffic but I'd like to show you another alternative when you are really only concerned about your local traffic. This method involves setting up a secondary profile and filtering in only local traffic.
To begin you'll need to be on your Google Analytics account homepage. You'll then want to click "Add New Profile" across from the domain you want to track.

Next you'll want to create the new profile for your existing domain. I recommend giving this profile a meaningful name so you know exactly what data is contained inside.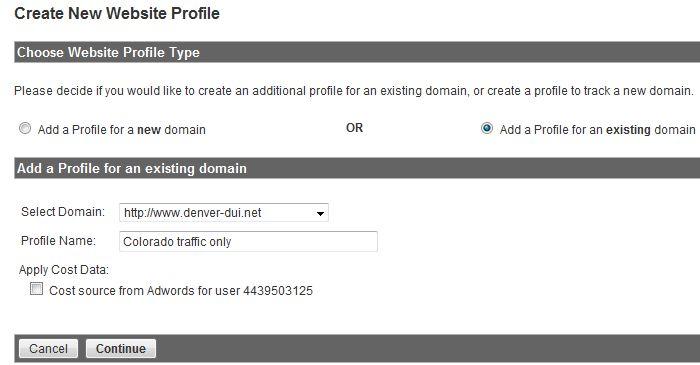 After the profile is created it will bring you back to your Google Analytics Settings homepage. Click "Edit" next to the profile you just created.  Toward the bottom of the page in the header row of the filters page, click "Add Filter".
Now you are at the page where you define your filter. Choose "Add new filter to profile". Then choose "Custom Filter" from the Filter Type drop down menu. Give your filter a meaningful name.  Check the "Include" option. For Filter Field choose "Visitor Region" if you want to track at the state level, or "Visitor City" if you want to track at the city level. For Filter Pattern, specify the name of the state or city you want to track. Note that this field also can use regular expressions, so if there is more than one city or state you want to track, separate the names with a pipe character "|".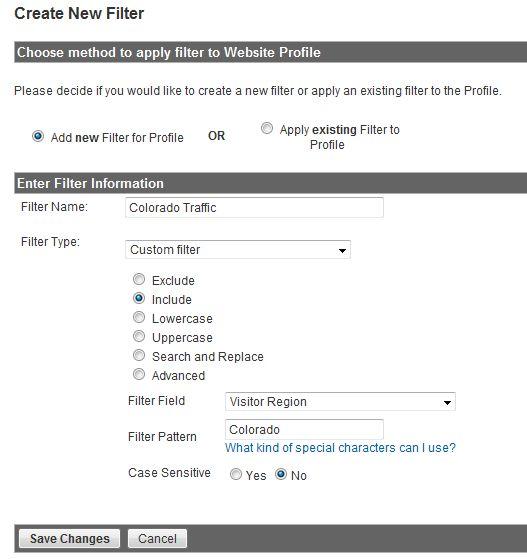 Now that your profile and filter are in place, you can view only the valuable local traffic you care about so deeply without the bother of your "other traffic". This is a great way to get a quick snapshot of how your local traffic is performing.
seOverview: Local Edition
If your local business is not ranking well in Google's local 'ten-pack' when someone is searching for the products or services you offer in your area, you may be missing out on hundreds of customers or more each month. Yahoo Local and other local directories are also very important sites on which to have presence.