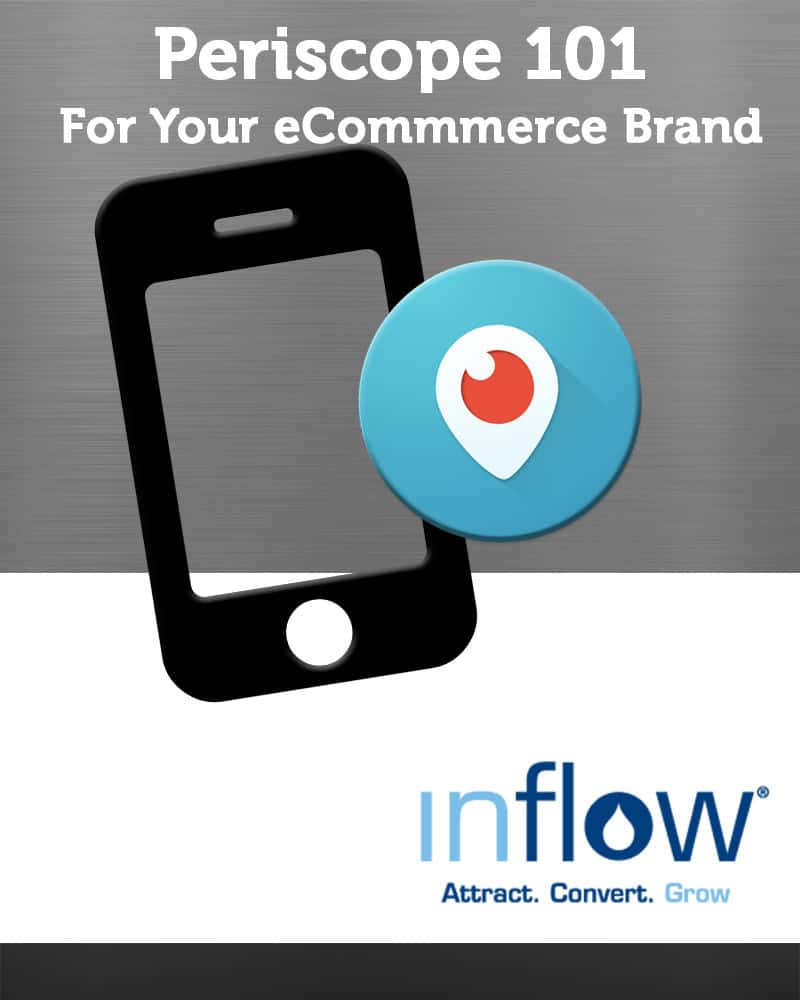 ---
Periscope for eCommerce: A Perfect Pair
Listen up, eCommerce brands! The early adopter gets the worm. Periscope has more than 10 million users. However, nowhere near that many are online streaming broadcasts, so if you are creating compelling, kickass content, then you actually have a chance of rising above the noise on Periscope.
So, is Periscope for eCommerce sites and brands really a valuable tool?
Here are some quick terminology and background for this article. Scopes are live broadcasts you create directly from the Periscope app on your mobile device. And Scopers are folks using the app. Scopes are live or accessible for approximately 24 hours. After that, they are gone from the app. Scopers can save the broadcast as a video to their camera roll on the mobile device, which makes it repurposable. This isn't a silly little app to dismiss
1. Live product demos and tutorials
Periscope for eCommerce demos — think QVC, only far more intimate. Let's say you're about to release a new widget. And this particular new release has something you just know your consumers are going to love. Why not do a live demo and get them salivating over it? Take control of the review process and beat the critics by showing why your widget is special to your fans. Can you imagine the power in the live demo broadcast for brands like Home Depot, Michael's, or any other brands that have a heavy DIY focus?
2. Give a very real voice to your brand
Let's just say I am an eCommerce yoga clothing brand that has an executive who may or may not have insinuated that some women were too (insert pejorative for healthy/plus-size here). In this case, I would be thrilled to have the ability to broadcast what my brand voice is really all about. Sometimes after a gaffe like that, the only recovery lies in getting your real brand voice out there.
3. Exclusive deals
This past Black Friday/Cyber Monday shopping bonanza was the first time brands really took advantage of giving Scopers a sneak peek at what they could get. Taking things a step further, several brands revealed promo codes for Periscope-only fans.
4. Mobile. Video
It's so simple that it's a little offensive. Take your consumers on a tour of the warehouse. Give a behind-the-scenes and unaltered peek at the offices or an event. It's a very intimate way to connect with a consumer. What's even better is that you can host live Q&A on Periscope anytime and anyplace.
5. More time to get your message out
There is only so much you can say in a press release or in a blog post. Why not continue to build on your brand voice and let your consumer in on your motivations? Perhaps you're doing a campaign for a certain time of year. With Periscope broadcasts, you can reiterate it without investing in additional advertising or content development.
6. Influencers
One of the main reasons eCommerce brands want to join Periscope is to connect with influencers. Through paid campaigns or outreach, brands can get Scopers to broadcast unboxings (Ipsy, Barkbox, Birchbox), deals (Target, Walgreens) and more. It's user created content for the brand and even better it drives sales.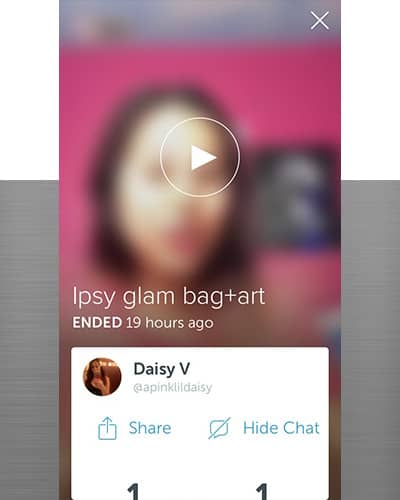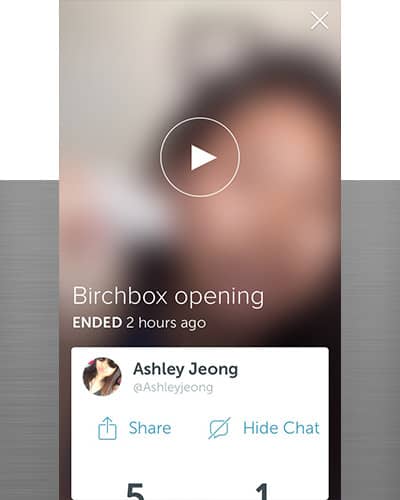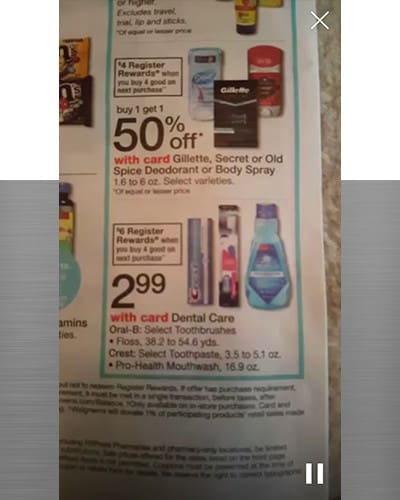 If you're still concerned about getting Periscope up and running, keep reading.
All the basics to get up and running are included.
Periscope 101: A Crash Course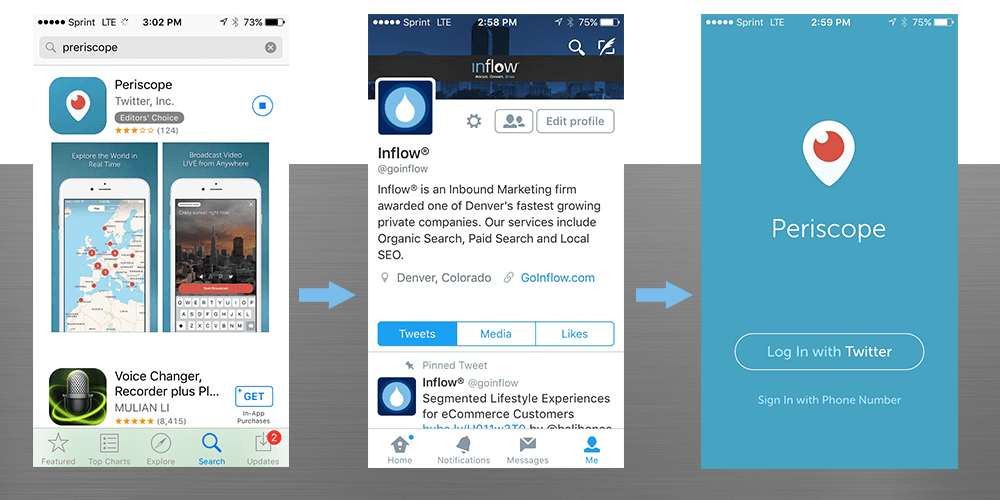 Download the app. Make sure you're logged in to Twitter on the mobile device and tap the Log In with Twitter button.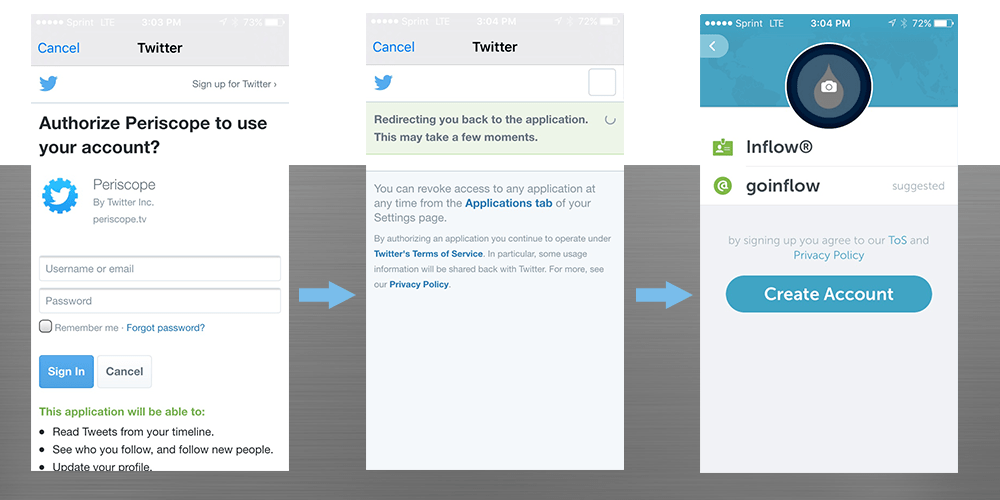 Easy peasy. Authorize Periscope as an app on Twitter (it's cool, because they own Periscope), and it automatically brings over your Twitter profile information to create the same uniform profile on Periscope.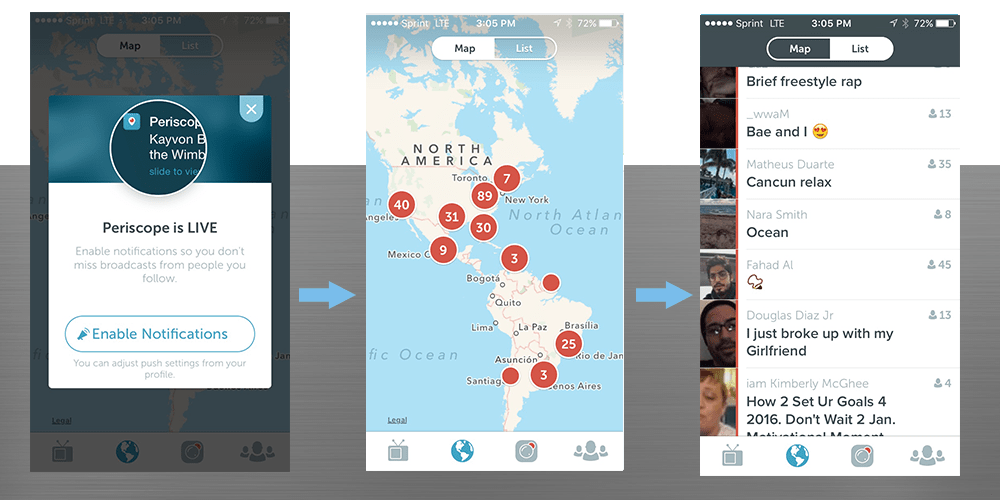 There are two ways to check out what is going on at any given time. You can look at the map, which is fun to see where concentrated pockets of Scopers are, or you can look at the list. This may briefly make you rethink Scoping — and sometimes humanity in general — but remember it's social media. On the far right of the list view, you can see how many other Scopers are tuned into a particular broadcast.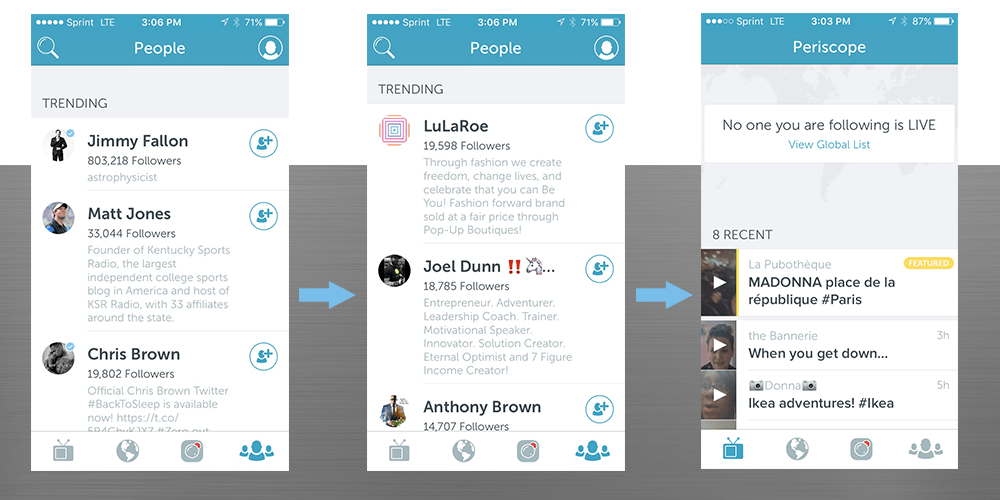 Periscope will give you suggestions for followers, but you can easily just search by Twitter username/handle for those you'd like to follow. Past Scopes, as shown in the far-right image, are folks you follow who have already ended a live broadcast. I'd like to point out a couple of things on that. The top video is a performance that apparently Madonna did in Paris that someone live-streamed. It's gone viral (first time I've seen a Scope do that), so it's labeled "Featured." Then you can also see on the bottom how content can be created for an eCommerce brand by brand advocates and influencers. Score, Ikea!
Also, check out LuLaRoe, which a virtual and pop-up Boutique that sells trendy affordable clothes. Their base is built on social word-of-mouth and exclusive giveaways via their social networks. Periscope's live video streaming is an ideal place for modeling new clothes and hosting giveaways.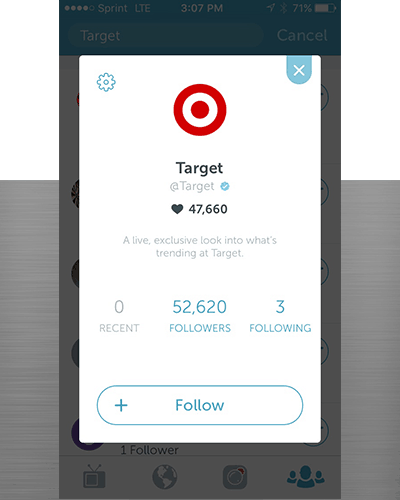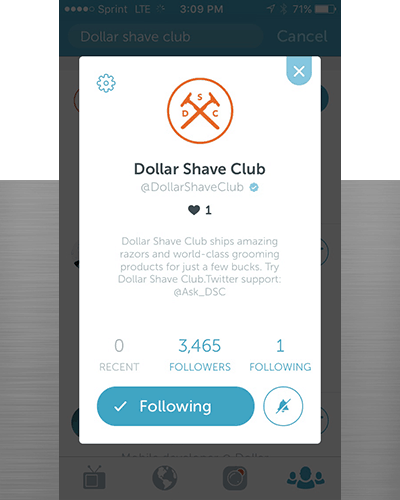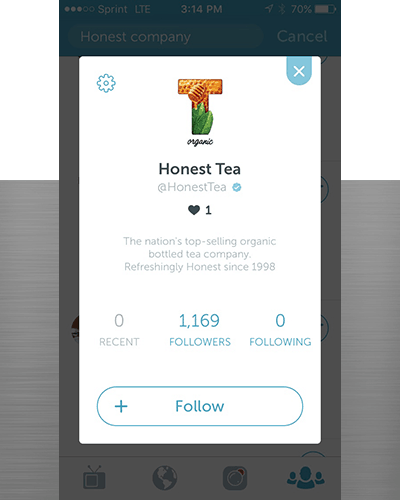 It's incredibly easy to get up and Scoping. When surveyed, most people seem to have an initial fear of getting out there and talking to the masses.
Next Steps
Designate a mobile device that will house both your Twitter and Periscope accounts
Download and get signed in
Set aside a "Scope Space" somewhere in your office that is quiet, and has good lighting and is visually appealing
Get a tripod (in my opinion this is critical so you don't look amateurish)
Put together a loose script

You don't have to follow it word for word, but in case some nerves kick in, you have a reference

Broadcast!
A great option for reusing your Scopes is to broadcast horizontally and save the videos for a YouTube channel. You can even repurpose the videos for a piece of cornerstone content in an Inbound Marketing campaign. Video always offers so many different opportunities. Working toward nice, polished Scopes is a great way to dip your toes into video if it's something you're strongly considering pursuing. You can keep production costs low while you focus on content. If you find that your audience really connects with video, then you can up the ante on production when the time is right.
One more thing to consider is that if Facebook Live Video ends up surpassing Periscope as a marketing tool, you'll have already logged the hours working out the kinks.
Let us know your Scope handle in the comments below and we'll be sure to follow you! Happy Scoping.