Before your marketing team can start advertising your eCommerce store's Black Friday deals and discounts, they need a clear pricing strategy in hand.
(And, no, a few colorful coupon codes will not suffice.)
Your pricing strategy doesn't exist in a vacuum. To ideate discounts and promo codes that really resonate with your ideal customers, your sales team needs to bring your audience demographics and targeting into the mix — which, in many cases, necessitates a few sit-downs with your marketing team.
Today, we'll let Inflow's experts stand in for those team members.
In this installment of our Black Friday prep series, we'll help you finalize your 2023 Black Friday pricing strategy with insights from our agency team.
Keep reading to find out what we've learned over the last 15+ years of eCommerce marketing — or reach out to learn how we can get your brand prepped for the upcoming holiday shopping season on a time crunch.
Know Your Business Needs
The most important factor in developing your holiday pricing strategy is your business: how it's set up, how profitable it currently is, and how elastic your product prices are.
For example, if your eCommerce business relies on affiliates or partnerships to stock its store (as one of our travel industry clients does), your window of opportunity for discounting product prices is small. You may be held hostage to prices set by your manufacturers or providers, which means you'll need to get creative with your BFCM offers (more on that below).
However, most eCommerce retailers have the flexibility to offer specific discounts and promotions during the holiday shopping season — as long as those line up with the overall business profit model.
If you choose to implement Black Friday sales discounts, keep the following in mind:
Focus on items with higher elasticity or profit margins. This will allow you to promote higher discounts (20%, 30%, or even 50% off), which are much more attractive to holiday shoppers, rather than small discounts across the entirety of your site.
Don't artificially inflate prices to make discounts possible. Holiday shoppers are browsing earlier than ever in 2023, and they may have already clocked how much your product prices are. If you inflate them before Black Friday to advertise a false "discount," you'll leave a bad taste in their mouths. If you absolutely must inflate prices before the holidays, do so incrementally throughout the month of October.
Understand Your Customers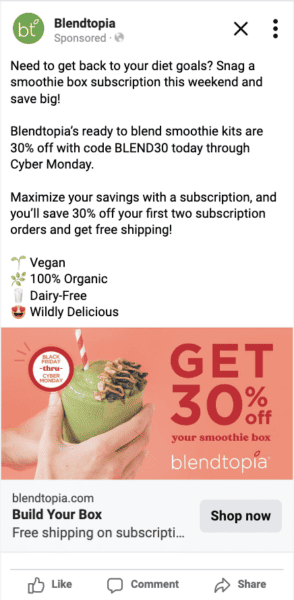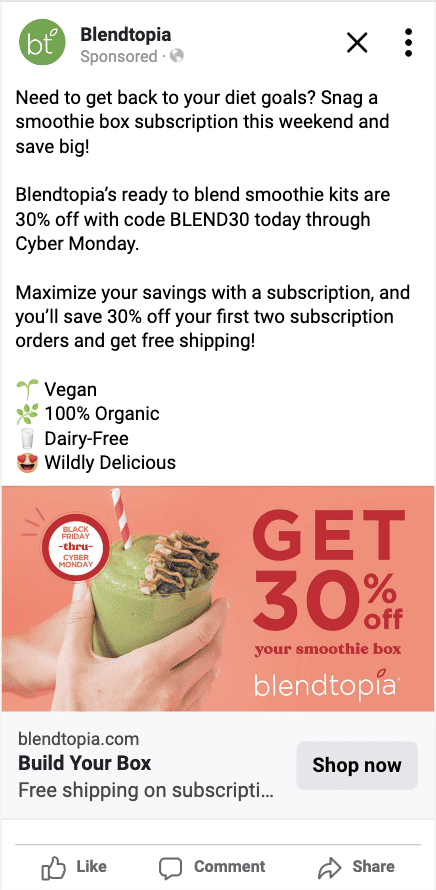 Next, consider your customers and their purchase motivations.
Using the demographic and purchase history you have on hand, ask yourself:
What drives new customers to convert — special offers, limited-time deals, etc.?
What motivates shoppers to return and become loyal customers — segmented email marketing, special offers, etc.?
The answers to these questions will inform your Black Friday pricing strategy.
For example, if your first-time potential customers are most likely to convert on a broader discount offer (such as 20% off their entire purchase), that may be your promoted offer during Black Friday.
Similarly, if you have a loyal customer base of VIPs, you could consider targeted offers (20% off popular items) as part of an early access email marketing campaign sent out before Nov. 24.
Whatever you choose to do, make sure that your holiday promotions are segmented to what works best for different target audiences. The more detailed you can get with offers to specific customer lists, the more likely you'll see increased online sales and revenue this holiday season.
Consider the Benefits to Your Ads
Whether you plan to run Google Ad or Facebook Ad campaigns during the Black Friday shopping period, the impact strategic discounts will have cannot be understated.
Price is one of the biggest factors influencing eCommerce paid advertising click-through rates. If you can advertise a promo or discount code that beats your competitors in the SERPs or social feeds, your ads will perform much better.

A note: While coupons like these are great for attracting people to your site through targeted omnichannel advertising, they shouldn't be the foundation of your discount strategy. Instead, they should be part of a comprehensive Black Friday marketing strategy that also considers how customers will act when they arrive at your site (ie., conversion rate optimization efforts).
Can't Offer a Discount? Test Other Offers
If your business model doesn't support Black Friday promotions that are large or engaging enough to generate real shopper interest, think outside the box with offers that can grab attention without skimming too much off of your profits.
We frequently recommend that our clients consider offering a free gift (with a minimum purchase amount) for Black Friday/Cyber Monday. This should be a product that already exists on your site and has high elasticity — for example, a brand sticker or other small product accessory.
This special gift adds to the customer's purchase value, attracts shoppers' attention, and promotes additional product bundling to increase your average order value.
Other incentives to consider:
Free expedited shipping
Buy-one, get-one coupons
Bottom line: Whatever you decide to offer for Black Friday, make sure it's part of your differentiator as a brand. Look at what your competitors are doing, and try to take your offer up a notch or two.
Anything that you can do to stand out during the crowded holiday shopping calendar will make a difference.
Loop in Your Marketing Teams
Whatever Black Friday pricing strategy you decide on, you'll need your marketing team's help to get the word out to your most valuable customers.
The best BFCM campaigns are omnichannel, meaning your brand serves up similar messaging (and discounts) across:
The earlier you bring your marketing teams into the fold, the more effective your promotional discounts will be — because they'll get in front of the right people at the right time.
Need help building that targeting strategy? We're offering various Holiday Marketing Prep Packages to get your online store set for Black Friday 2023. From PPC to paid social and more, our experts will set the foundation for a successful holiday shopping season for your business.
Learn more by contacting us today.
In the meantime, you can download our Black Friday & Cyber Monday Digital Marketing Checklist (full of more helpful Black Friday marketing ideas) completely for free below:
Download Our Black Friday & Cyber Monday Digital Marketing Checklist now.