By JD Prater and Sara Downey Robinson 
Has Anyone Even Heard Of Facebook Business Manager?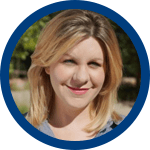 I am the in-house marketing coordinator here at Inflow. Since I came on board, I've been managing our social channels.
Recently we migrated over to Facebook's Business Manager. I believe I've gone on the record on this blog before stating how much I dislike Facebook in general. As a user experience, it is training an entire generation of users to behave the way Facebook wants. I'm not a big fan of that. Plus, it's killed Miss Manners. Killed every beautiful, if at times stringent, social contract she set for us.
And for marketers, Facebook is a nightmare. Their constant changes have been hell. And not cutesy "aww that stinks" hell. No, print ads that said, "Fan Us" going out into quarterlies only to have Facebook change their terms to "Like" before the ads ever hit the newsstands. That kind of hell. The kind that can cost money.
Boo hoo, right? After all, Facebook has largely been a "free" advertising platform for many, many years. Not so much anymore. Especially if you want your social driving traffic to your site that then converts.
We are an agency, and it was necessary to migrate to Business Manager, Facebook's new ad management platform.
I'm not a patient woman when I feel dumb. I finally had all my automation systems synced and was trying some things with social channels. Facebook Business Manager changed all of that. It also just so happened that I had decided, with JD and some others, that we needed to test out a paid social campaign on Facebook. I did everything wrong.
Who Is Paying For This?
Of course, agency work life moves very quickly. So quickly in fact, that you may have no idea what you just did and find yourself fixing things. That was exactly the case with launching my first boosted post. Instead of charging the company credit card for the transaction with Facebook, it went straight to my personal card.
Luckily, we got that fixed. But then there was still an issue of how much I was spending?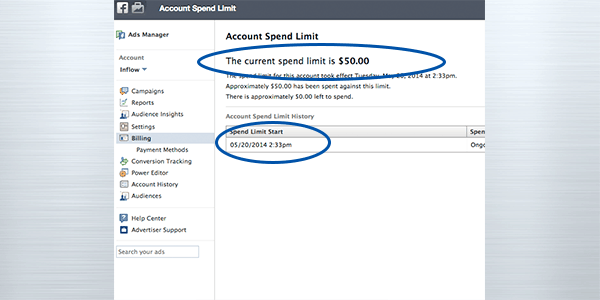 Now, there is the possibility that I did set a spend limit of that amount back in May, but why it would just carry over to a new campaign is beyond my understanding. I can't even imagine it that was a large number!
I fumbled around the backend of Business Manager. Now, I couldn't even find my ad.
I started wondering if Facebook had a little mood setting for statuses that said "feeling stabby"?
As I remembered, we had initially had some issues with the credit card, so I logged into good ol' fashion Facebook.com and looked there. BOOM! My ad. But it was under my name. Hadn't we just jumped through a bazillion hoops to make sure this wasn't connected to my personal account anymore?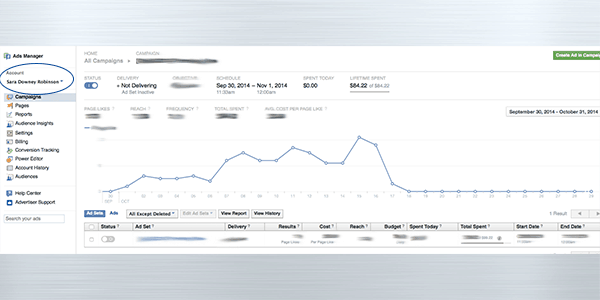 JD, is there any way you can explain this to me? You know, like I should have had you do in the first place?
An Actual PPC Professional To The Rescue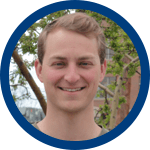 I got you, boo.
This is a very common mistake that many people encountered with Facebook's new changes. Facebook has rolled a lot on new features and changes, and doesn't do the best job of explaining how to use them.
In this case, the main issue here is having your personal Facebook account and Facebook Business Manager account utilizing the same login. This makes it really easy to accidentally switch back-and-forth between the two Ad Managers with only a click of a button.
For example, Sara was correctly logged into Facebook Business Manager but accidentally switched over to her personal account which tied all subsequent ads to her personal account. She set up the ad perfectly, but under the wrong account. Not a big deal since she can just get reimbursed by Inflow, but a client's account would have been a whole different story.
The problem is easy to fix with a few best practices.
Have a shared team login that you only use to manage your company's Facebook account. This makes it easy to have one login for your business. Just make sure you don't have too many cooks in the kitchen.
Use separate logins for your personal and business accounts, especially if you're managing multiple accounts.
If your team manages multiple accounts, restrict your access to the accounts that you work on. You don't need access to every single account.
If you use the same login, just double check that you're in the correct account before you create any ads.
This is a good example of why selecting an agency with paid social media experience is important. We make sure to stay aware of all the latest social media trends, news, platforms, and strategies. But please remember that we are also learning as we go and adapting to all the changes as they come. And yes, we do make mistakes, but only on our own account.
How about you, have you had any issues migrating over to Facebook Business Manager?