Compared to most eCommerce niches, selling furniture online is often a whole different ball game.
While many eCommerce products are cheap and disposable, furniture is expensive and durable. Online marketing helps furniture retailers reach consumers that they can't access with a physical storefront — but it comes with extensive challenges, especially now.
Today, online communities make it easier than ever for people to sell and exchange secondhand goods, which can cut into sales for the furniture industry. Escalating costs of online marketing also often multiply over the long, uncertain buyer's journey for furniture, making it ever more expensive to reach your target customers.
But not all hope is lost.
Here at Inflow, we've guided furniture eCommerce stores struggling with these challenges and more. We've helped brands go from seeing no ad spend revenue to achieving a return on ad spend (ROAS) of 29.5. We've even helped customers double or even triple their sales, sometimes achieving more than $1 million in sales per month.
How do we do it?
In this blog, we'll give you nine proven strategies we've used for our furniture and home goods clients — most notably, furniture retailer Vitrazza — to help your brand find the same success.
The video below is hosted on YouTube. If you need assistance with viewing the video, please contact [email protected].
9 Furniture Marketing Strategies to Increase Sales in 2023
Our marketing team has literally decades of experience in eCommerce. We've developed and outgrown more strategies than most marketers have even heard of, and we've often innovated and refined a strategy long before the marketing community gives it a name.
In this guide, we've chosen nine of the most versatile of these strategies — those that are most likely to yield results for furniture and home goods brands. Use them as a starting point for your brand's approach this year.
However, remember that the best results come from strategies developed for individual brands and their personal challenges. If you would like us to review your team's approach and develop a custom, revenue-focused strategy for your situation, please contact us for a free proposal.
Now, let's get started.
1. Make your website conversion-ready.
Your website is the keystone of your online marketing strategy. While many of the strategies in this guide will focus on bringing more potential customers to your website, you must first make sure that, when they get there, your website is ready to convert visitors into buyers.
Here's how:
Easy to Use
First, make sure your website provides a good user experience for all visitors, regardless of device.
In the past, most shoppers browsed on their smartphones but switched to a laptop or desktop to make big purchases. Now, many people are comfortable conducting even large transactions like buying furniture via their smartphones. Others might want to look at your furniture on their smart TV, so they can get a better sense of how they feel about it in their space.
Your website needs to accommodate all these visitors.
This is more than just an issue of responsive web design. Make sure the navigation is intuitive. Test embedded tools to know whether they work well in different browsers. Evaluate your analytics to facilitate paths through your website — so people can find the products that satisfy them.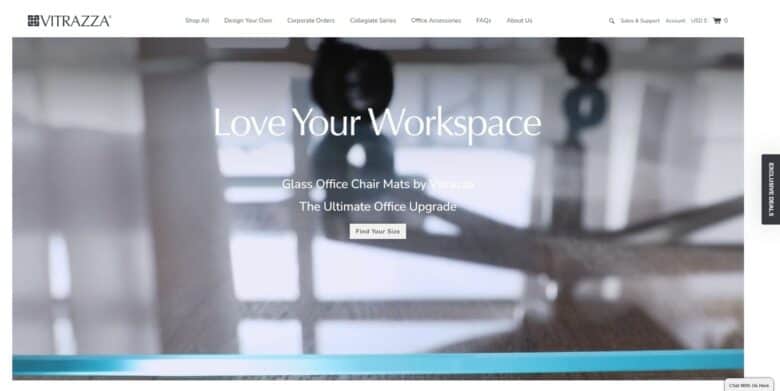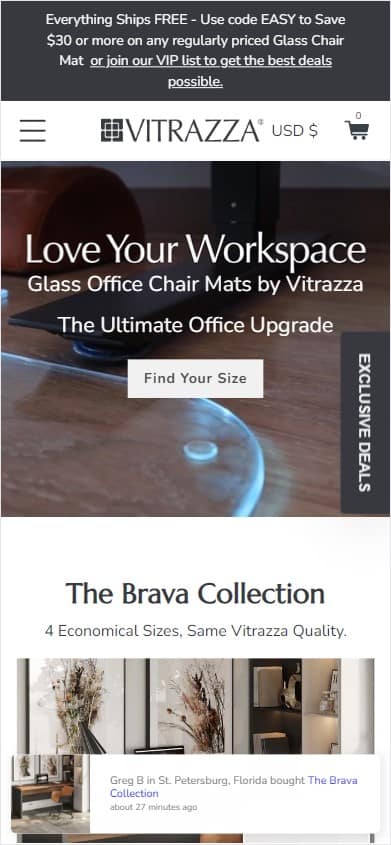 Attractive, On-Brand Design
Look at the design of your website to make sure it's not just attractive, but on-brand. When people buy a piece of furniture on your website, they'll welcome it into their homes. They'll evaluate your brand the way they evaluate the personality of any potential houseguest.
If you're one brand in your ads, another brand on your website, and still another brand embodied in the furniture, they might feel they don't know you and can't trust you.
Not to say that everything has to be the same, but each contact in the buyer's journey should feel like they're getting to know you better, not that you're a different person each time.
Tools that Facilitate Commitment
Shoppers are thinking about making your furniture a guest in their home, possibly for decades. That's a big commitment to make online.
People need to know that you're really going to deliver what they want and what you promise, that you're not catfishing them.
You can provide assurance on your website by offering tools like 360° product images, augmented reality that lets people see your furniture in their space, and virtual consultations where they can talk to knowledgeable salespeople to get their questions answered.
Note: This might not matter as much if you are simply using your website to bring people to your physical showroom, rather than trying to sell them furniture directly online.
Streamlined Purchase Process
If you are using your website to make furniture sales, try to make it as easy as possible for new customers to complete those sales. This means debugging your shopping cart platform any time you alter or update your site significantly.
Offer purchase options like click-and-collect to let people pick up online purchases at your shopfront, if you have one. Don't forget to offer buy now, pay later (BNPL). These financing options make it easier for customers to make the plunge and are especially important for large purchases like furniture.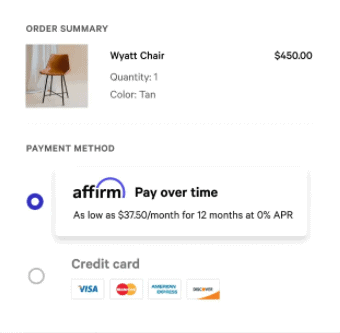 Want help finding the weaknesses in your website? Request a conversion rate optimization (CRO) audit of your site today.
2. Target your customers at every stage in the funnel.
How would you feel if a random stranger came up to you on the street and said, "Hey, let's go to your place?" There's a very slim chance you might say, "Sure," but it's more likely that you'd say, "Hell, no!"
That's what it's like only focusing on the sales step of the buying journey. You're a stranger asking people to take your furniture into their homes.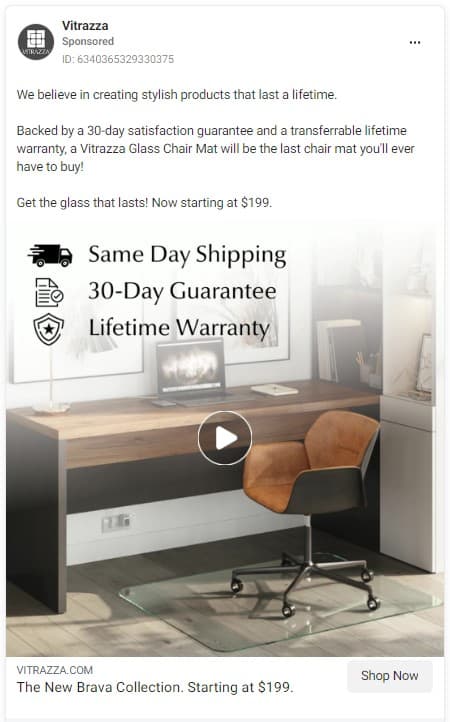 This strategy not only has a low success rate, but it's also very expensive. (Any type of paid advertising is more expensive for sales-related terms.) Even "free" tactics like organic social media and search engine optimization are highly competitive and require a significant investment of resources to get your message in front of potential customers, who will likely ignore it.
Instead, give your furniture a proper introduction by targeting customers at every stage of the buyer's journey — a full-funnel strategy that we like to call "See, Think, Do."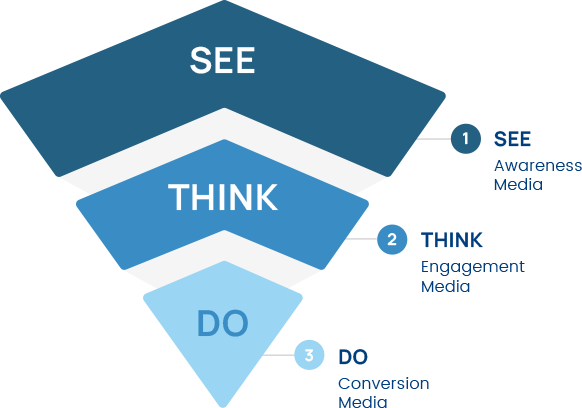 1. Brand Awareness ("See")
At this stage, you want to get your message in front of as many people who might be looking for home furnishings as possible.
For social media marketing, you'll create posts that show off your furniture in an appropriate context, such as newlyweds setting up a home together, parents getting ready to welcome a new child, furnishing a home office, or homeowners considering redecorating and remodeling — whatever's appropriate to your brand.
PPC and SEO can focus on similar topics, using keywords with low competition and low cost. This can help you debut new products and expand your target market to find untapped reservoirs of potential customers.
2. Consideration ("Think")
In the "Think" stage, you're targeting people who are starting the process of furniture shopping.
For any sort of paid campaign, you can target the audience of people who've engaged with your "See" ads, but with more targeted content marketing, such as decorating tips or guides related to the style of your furniture brand.
3. Purchase ("Do")
For the "Do" stage, you'll target people who interacted with "Think" stage content to signal a willingness to buy.
You can also create content like buying guides that specifically tout the benefits of your furniture. (Just make sure you're honest if you want your guide to show up in the SERPs.)
A Real-Life Example
Unfortunately, many of our new clients come to us having wasted valuable ad spend focusing solely on bottom-of-funnel advertising — without first developing the audiences needed for that last stage of advertising.
This was the key issue for one furniture client's Facebook marketing campaigns. They were spending more than $2,000 per month on social campaigns and seeing zero returns.
By implementing a full-funnel strategy using Facebook Ads for furniture brands like them, we were able to achieve a ROAS of 29.5 — nearly $30 in sales for every $1 spent on ads.
3. Use image-heavy ads and rotate them often.
You only have one chance to make a first impression — and there's no better introduction for your furniture than a picture (unless it's a video).
Your first priority: Invest in high-quality product images and video. Some of this you will use on your website, but you'll also want to make sure you have a good assortment of creative for your ads.
You want images that can stop people from scrolling past. Seeing your furniture in the context of a room setting can help people imagine it in their home, but others may want to only see the furniture, so they can really appreciate what you're selling.
After all, variety is the spice of life.

Varied ad creative also keeps you from fatiguing your target audience. If your audience sees the same ad multiple times, their attitude toward it will shift from interest to indifference to annoyance.
How do you know when to switch creative? Facebook lets you check how many of your impressions are first-time impressions. There's no rule for when to switch creative, but, as a guideline, you should freshen your creative when:
First-time impressions drop below 67%; and
Cost per click (CPC) or cost per acquisition (CPA) starts to increase
Switching before that will burn through your creative too quickly, and waiting too long after that will reduce your conversion rate, both of which will increase your advertising costs.
4. Incorporate user-generated content to build social proof.
User-generated content (UGC) is a powerful tool to improve conversions for your furniture business. UGC might be as simple as a comment or review, or it may be an image or even a short video your customer creates about your product.
UGC is like having someone else introduce you to potential customers. Ideally, you'd like a referral from someone the customers know and respect — but even if it's just an earnest third party, it can make a difference: 84% of people say they trust consumer reviews as much as a friend's opinion.
UGC can help your advertising efforts by:
Increasing the variety of your creative
Having people vouch for your product, i.e. social proof of your value
Adding relatable content to your ads
Blending your ads into the social feed
Reducing creative costs
Expanding your brand image to new demographics
All of these benefits will help you sell more furniture with lower ad costs.
Successfully blending UGC with professional creative was crucial in helping Vitrazza achieve its first million-dollar sales month. In fact, low-production-value user-generated videos actually outperformed high-production-value videos every time for this brand— delivering a much higher return than anyone expected.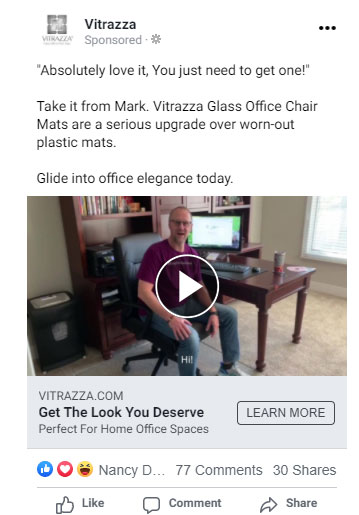 Follow these four steps to effectively incorporate UGC into your advertising campaigns:
1. Before starting your own UGC campaign, see what some of your favorite brands are doing. This can not only provide a model for success, but it can also help you feel confident embracing content that might not look as polished or professional as other ad content.
2. To maximize usable UGC, let your customers know what you can (and can't) use. For example, horizontal and square video works best, so it's not a bad idea to throw that out there.
3. If you're not getting much spontaneously generated content, consider offering incentives. Leverage your email subscribers to ask for UGC from previous purchasers. Reward participants with discounts, gift cards, and giveaways.
4. Finally, constantly evaluate the performance of your UGC. While some user-generated content can perform better than professionally produced creative, it doesn't all perform equally well. As you find out what works best, use more of that creative type. Don't forget to update your UGC requests to customers to help you get better-performing content.
Learn more about using user-generated content for social advertising now.
5. Create buying guides and other educational content marketing.
We mentioned buying guides above as part of a full-funnel marketing strategy. But they're so important that they deserve their own section, too.
Buying guides play a crucial role in helping consumers make decisions, especially when deciding whether to buy your product.
For most customers, comparison shopping is a necessary but challenging task. Providing them with buying guides not only earns their goodwill, but it also establishes your authority and gives you a chance to make the case for your furniture in an apparently objective way.
When done well, these can be very profitable. We've seen a single buying guide generate as much as $100,000 in sales over the short term. Properly written, this content can have a long-lasting impact on your sales, continuing to bring in organic search traffic for years.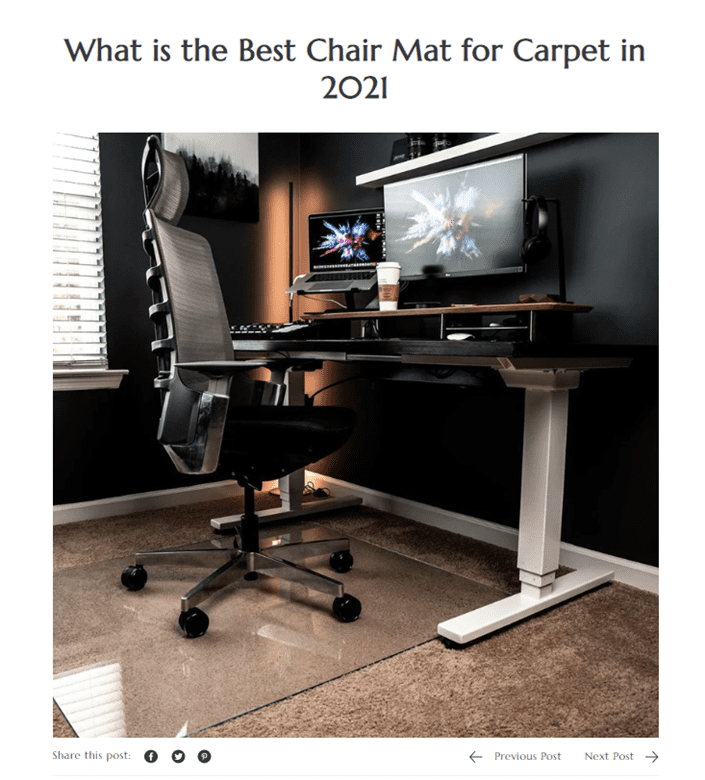 Buying guides are a bottom-of-the-funnel strategy. In other words, they target consumers who are getting ready to buy.
But don't forget to target potential customers at the top of the funnel, too!
"Shop the look" posts can take inspiration from popular movies and shows and direct it toward your brand. Giving a detailed explanation of manufacturing techniques for furniture can help consumers understand why your furniture might be a better choice long before they're ready to make a choice. Even a basic but thorough glossary can keep customers coming back, building trust with each visit.
6. Use lookalike audiences to supercharge your ad performance.
Audiences on all paid platforms are shrinking. This makes it more expensive to acquire leads, and even harder to sustain ad performance over time.
Lookalike audiences let you target customers like the ones who have bought your furniture in the past. This can improve your ROAS and help you generate more returns in the long run.
You can build an audience that matches people who've added items to their cart while browsing your site, those who have bought your furniture, or even those who have bought your more expensive products to help define the audience you're looking for.
Because of this utility, lookalike audiences were also instrumental in Vitrazza's first million-dollar month. By identifying winning seed audiences, creating lookalikes, and clustering them into an ad set, we were able to supercharge the brand's performance and scale further beyond the traditional segmentation model of lookalikes — taking the brand from $1,500 in ad spend per month to more than $34,000 per month, all while exceeding ROAS goals.
Note: Options for creating and using lookalike audiences continue to change after the iOS 14.5 update. An expert social media marketer can determine which audience targeting strategies are most effective for your brand, without wasting thousands on inefficient campaigns.
Learn how Inflow can help by contacting us today.
7. Diversify your media mix.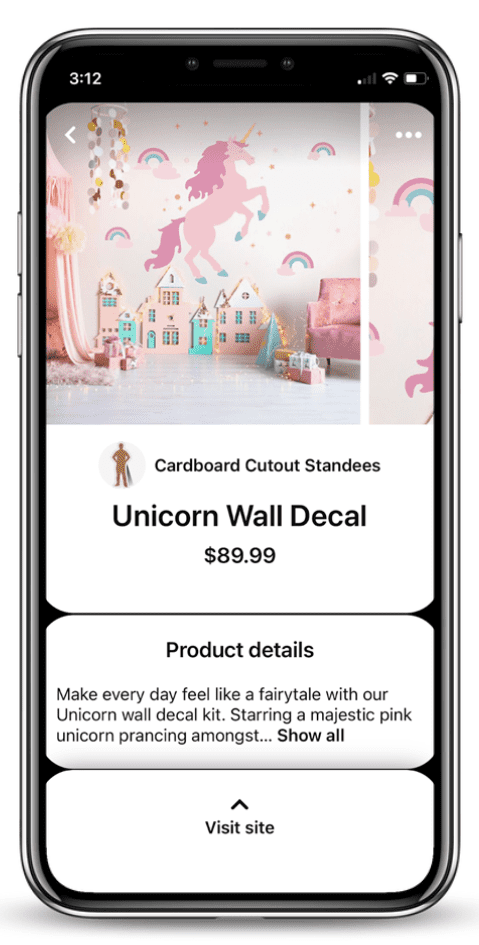 A full-funnel strategy works best if you can achieve a wide opening at the top of the funnel.
In other words, you can't just advertise in the same old places. You need to put your ads in new places to find new audiences.
If you've only been advertising on Facebook and Instagram, try branching out to platforms like Pinterest and Reddit. TikTok is another growing social media platform that has fewer advertisers on it. Experiment with different platforms and techniques to find the right approach for your brand.
For example, our client Cardboard Cutout Standees (which sells home decor and decals, among other custom products) initially struggled with Pinterest ads, because they used a strategy that had been effective on Facebook. Tweaking the strategy for Pinterest led to a 250% increase in sales and a 4.8x ROAS — in what had traditionally been their slow season.
Consider reaching audiences via a similar variety of devices, too. Programmatic advertising lets you buy ads that can reach potential customers in more places, helping you get closer to the coveted omnichannel marketing.
8. Maximize your email marketing.
Email marketing offers many benefits for your marketing efforts.
First, it's a marketing channel you control. Once you build your email list, you don't have to worry about Meta or Google changing their standards, algorithms, or prices. Second, it's made up of people who have already committed to your brand (at least to the extent of giving you their email address). Email campaigns also give you the opportunity to build personal connections and trust over multiple interactions.
Finally, email is a personal medium; it's a one-on-one connection.
You can profitably leverage these benefits if you're attentive. For Vitrazza, building a well-structured welcome flow helped them generate $500,000 in sales. By nurturing new subscribers through a non-pushy sales flow, the brand introduces its values, its products, and its value proposition without scaring away browsers — but still offers plenty of opportunities for bottom-funnel customers to make a purchase.
The video below is hosted on YouTube. If you need assistance with viewing the video, please contact [email protected].
It's no wonder that email delivers an average of 3600% ROI. It's cheap, simple, and can pay dividends for your furniture or home goods brand.
Read more about Vitrazza's email approach here.
9. Emphasize your brand's unique value proposition in messaging.
There are many furniture companies out there competing for customers' money. So, you need to tell potential customers why they should choose your brand to avoid losing them to your competitors.
Vitrazza, for example, strategically markets that its products are made in the USA, which plays well with their target audience and during key holidays, like Memorial Day and Independence Day.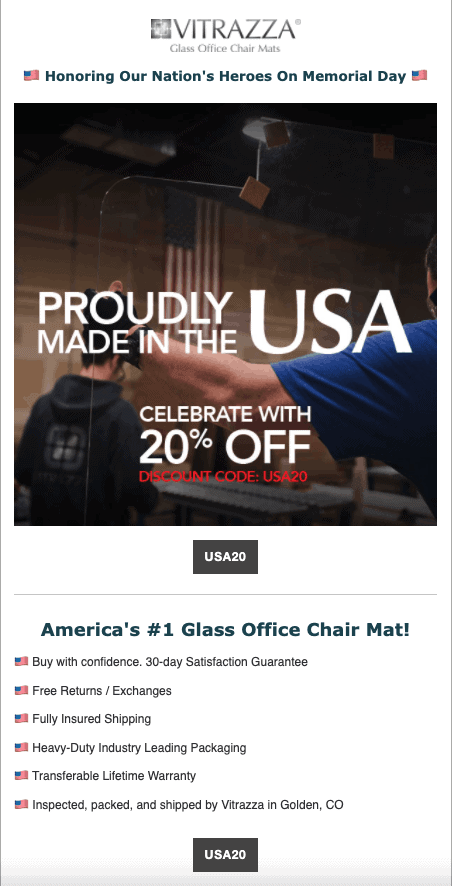 Another one of our furniture brand clients, Modern Bungalow, emphasizes its physical storefront in its marketing collateral. That way, customers can see and even feel the quality of the furniture in store — incredibly important for their branding as a premium furniture provider.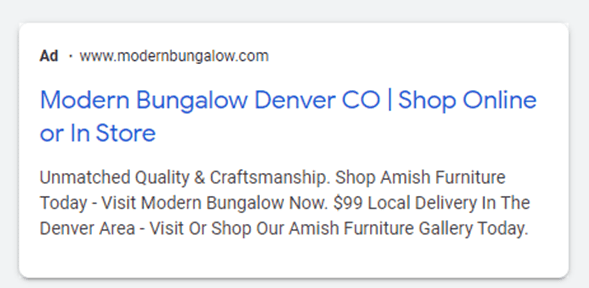 In our advertising campaigns, we promote all the benefits of the physical location — such as getting to talk to customer service people in person, easy parking, and more — to drive foot traffic to the store, where shoppers are much more likely to buy a higher-ticket item than online.
Bottom line: Identify what helps your brand stand out in a crowd, then leverage it in your marketing. Otherwise, you'll fade into the background with all the other brands emerging right and left in the new age of eCommerce.
Create an Effective Furniture Marketing Strategy Now
eCommerce is a challenging space for furniture marketing — but it is possible to be profitable, even now.
You just need the right strategy to make it happen.
In this guide, we've discussed how your website is the keystone of your online marketing, and how targeting consumers at all points in the buying journey can lead to better revenue. Using all these strategies and more is what helped Vitrazza cross the million-dollar-month milestone — and has led to stunning growth for our other furniture brand clients, as well.
Want to see if you can join the million-dollar-month club? Or are you just hoping to combat stagnating results and grow your eCommerce furniture brand?
Request a free proposal from our eCommerce marketing experts today to learn how we can help your brand overcome the challenges of selling furniture online.