Don't let today's influencers trick you into believing one viral post is the solution for your eCommerce business's woes.
If you really want to increase your brand awareness, website traffic, and online sales — and keep that success going for years to come — you need a full-fledged digital marketing strategy.
In other words, you need to invest in inbound marketing for eCommerce.
As a leading digital marketing agency for online businesses, we've helped dozens of brands create and maintain solid inbound marketing strategies that drive real results. Today, we'll give you the tools to do the same.
In this complete guide, we'll explain what inbound marketing is, why it's still important for your online business, and which marketing tactics will bring the most success to your business.
What is Inbound Marketing?
In short, inbound marketing for eCommerce is a multi-channel, buyer-centric process. Its goals: Attract, engage, and convert customers from wherever they are in the buying cycle.
This is accomplished by sending the right message to the right person at the right time, using the right format — in contrast to blasting a vague message to all of your target audience.
When done right, inbound marketing results in lower costs and increased revenue for businesses.
Typically, this process includes the following channels:
Content marketing
Social media marketing
Segmented email marketing
And more
All of these channels work together to earn buyer engagement from the top, middle, and bottom of the marketing funnel, resulting in:
Increased sales
Boost in email open rates
Better customer engagement
Reduction in cart abandonment rates
More brand-loyal customers
In comparison to outbound marketing, inbound marketing works on drawing potential customers to you through visibility and brand awareness. While outbound marketing actively seeks out customers through actions like cold-calling and cold-emailing, inbound marketing can appear to be a more passive way of generating potential sales.
But that doesn't mean this strategy doesn't work!
Why Inbound Marketing Still Matters for eCommerce
As a term, inbound marketing has fallen out of style in the last few years. But the concepts it represents continue to be the foundation for driving customers to your site.
While certain industries and products are an exception, on average, the customer buying journey is growing longer and longer. Today's shoppers have more opportunities than ever to compare products, learn about a brand, and get all the information they need to make the best purchase.
And, with 53% of shoppers researching before they buy, this means a great opportunity for your eCommerce brand to educate and inform across your marketing channels.
When you invest in inbound marketing, you can create a full-funnel pipeline of prospective buyers for your product. With the right strategy and content, you can more quickly and efficiently move them through their buying journey, establishing your brand as the one to trust and turn to.
The best part about inbound marketing for eCommerce?
By putting in the time and effort upfront, you can create a library of assets (video, photo, and video) that can be adjusted and reused over time to continue driving customers to your website.
Inflow's eCommerce Inbound Marketing Checklist
So, how do you begin your eCommerce inbound marketing strategy?
While there are endless ways to incorporate customer education and engagement into your marketing strategy, we recommend you start with these 11 items below. They run the gamut of basic inbound marketing concepts and approaches, which means they'll be useful in establishing the foundation your marketing team needs to grow from.
(If you need more help establishing your inbound marketing strategy, our team is here to make it happen.)
1. Build Your Audience Personas.
Before you create content for your target audiences, you need to understand them as completely as possible. This doesn't just mean your basic target demographics; we're talking about their pain points, their thought processes, and other nuances they encounter during every step of the buying journey.
You'll include all of this information in your audience/buyer personas.
These personas should be ever-evolving, in response to your customers' changing needs and wants. We recommend speaking with real customers about their likes, dislikes, goals, and as a starting point.
You can also begin building your audience personas with our free Persona Topic Matrix now.
2. Perform an Analytics Audit.
Just as you can't market to your customers without understanding them, you can't optimize your current strategy unless you have the proper data.
That's why we always recommend an analytics audit for our new eCommerce clients. We use this process to identify any gaps in existing reporting, set up any missing tracking (or resolve incorrect tracking), and understand what data we're working with.
With inbound marketing, your customers will be coming from many different channels (and will likely be interacting with several before they make a purchase). When your analytics are properly configured, you'll know what that journey looks like — and how to use it to best market to your audiences at each unique stage.
Start auditing and configuring your Google Analytics 4 accounts today to capture all of this important data.
3. Choose Your Marketing Automation System.
To track your unique customer data, you'll need to invest in a marketing automation system.
Most eCommerce stores already have a chosen system (like Hubspot, Klaviyo, and ActiveCampaign) where they're gathering and storing their customer information. If you're in the same boat, and your current solution is working for you, great!
If you're considering changing your automation system (or you don't yet have one!), start with our comparison of the top 10 systems out there.

4. Perform an Inbound Marketing Audit.
After you've got your data tracking all set and your customer information organized in your CRM, it's time to evaluate the data at hand.
An audit of your existing inbound marketing strategy should clearly outline where your current efforts stand, what assets you already have (and which you need to develop), and what opportunities you have for improvements. This audit will establish your "baseline" metrics and will be part of the equation in the next step.
Your marketing audit can be as in-depth or basic as you'd like, but remember: The more time and effort you put into this first step, the easier the implementation steps will be.
At a minimum, analyze:
Which marketing channels you're already using (and how they're performing)
Where your customers are currently engaging in the buying process
How your marketing teams are aligning on messaging, tone, and other important details
5. Set Your Goals & KPIs.
Using the data from the steps ahead, start setting some goals for your eCommerce inbound marketing strategy.
We recommend using Hubspot's SMART goals as a framework for developing detailed, actionable metrics and KPIs. The more elaborate you can make your goals, the easier it will be to create a strategy for making them happen.
Of course, take into account your historical performance data, your improved audience personas, and more when developing these goals. The last thing you need is to set unachievable ambitions for your marketing team.
You can use our eCommerce KPI Dashboard as a brainstorming and organizational tool for this step.


6. Perform a Technical SEO Audit.
When we talk about customer experience and engagement on your site, we can't overlook the importance of your technical SEO performance. For that reason, we recommend all brands audit their tech SEO regularly (at least once a year).
The easier it is for a search engine to crawl your content, the more likely it is to appear in the organic search results and attract people to your eCommerce website. Issues like slow site speed, poor user experience, annoying popups, and more can reduce your crawlability and your visitors' opinion of your brand.
Like your initial audit, a tech SEO audit can be as complex as you'd like. As a starting point, check out our comprehensive technical SEO audit guide.
7. Perform a Content Audit.
Similarly, you should also take stock of your existing website content. Does it address the pain points of your audience personas created above? How helpful is it to your audience's education and buying journey? How well is it performing among your target shoppers?
Your website content is your main asset for eCommerce inbound marketing. Whether you promote through email marketing or social media marketing, your goal is to drive your visitors back to your site's landing pages — which means your content needs to be up to snuff.
In our experience, the recommendations delivered from a content audit will almost always lead to positive ROI for a website.
Follow our content audit guide or download our eCommerce Content Audit Toolkit today to get started.

8. Brainstorm Content Ideas & Create an Editorial Calendar.
As you complete your content audit, you'll likely find plenty of opportunities to improve your onsite content marketing. Make sure you're writing them down, because you'll use them in this next step!
As you identify gaps in your content (either through analyzing buyer journeys, SEO competitors, or more), flesh out these ideas in an editorial calendar. Prioritize them by impact and decide which to tackle first, and create a plan with your marketing team for bringing this content to life.
Keep all of your valuable content ideas straight with our free SEO Content Calendar template.

9. Create a Social Media Strategy.
You don't need us to tell you exactly how valuable a social media strategy is for your eCommerce business. Both organic and paid social media play valuable roles in promoting your brand and sending prospective customers to your site, which means this isn't a channel you can overlook.
If you've just been dabbling in the social world, now is the time to invest in a data-driven strategy. A professional can help you evaluate your audience personas, trending social media networks, and your industry to create an approach that meets your desired KPIs.
Until then, boost your brand's social media presence with these DIY guides:
10. Segment Your Most Valuable Customers.
Many eCommerce businesses get caught up in creating as large an email list as possible. But, if you're not doing anything to segment and qualify your customers, you'll just be blasting out irrelevant content for your audience.
Whether for use in email marketing or paid social marketing, a well-segmented audience can help you target different shoppers at different stages with the right content for their needs.
At the minimum, we recommend segmenting by:
Audience persona
Customer and non-customer
Repeat/loyal buyers
First-time purchasers
Engaged customers
Read an example of this segmentation in action in our Vitrazza case study, which reveals how we used lookalike audiences to cross the $1 million/month mark.
11. Build Your Funnel-Stage Campaigns.
The success of inbound marketing for eCommerce comes from exactly what you do with the data you've gathered. In other words, it all comes down to the detail of your funnel-stage campaigns.
A campaign is a "micro-strategy" with several tactical components and shared goals, targeting a specific type of customer (usually an audience persona) with a specific, relevant content offer. This offer could include downloadable gated content, a specific order promo or coupon, or a particular product or service.
You select these offers based on your customer data and your hypothesis about what will perform best for that kind of shopper. Then, you create a promotional strategy with that data, targeting customers with your campaign content through:
Segmented emails
Organic social media
Paid social media
And more
eCommerce brands typically categorize these campaign types into three basic stages:
Top-of-Funnel Campaign
A top-of-funnel campaign is designed to attract as many new customers as possible to your content. Typically, these are shoppers still in the early stages of their buying journey, who are either simply exploring their options or not actively searching yet.
Your top-of-funnel campaigns aim to build your brand and product awareness through:
Branded storytelling
Visual elements (video and photos)
Educational industry blog posts
Podcasts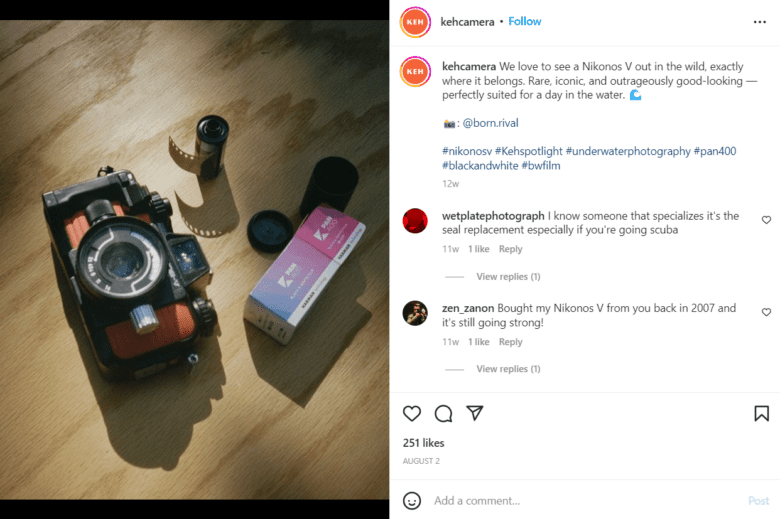 Middle-of-Funnel Campaign
A middle-of-funnel campaign can be designed for several different audiences, but typically, audiences for these campaigns are actively considering their product options (and learning more about yours).
This type of marketing campaign is where you should let your brand story and propositions shine to build trust with your potential shoppers. While they're not quite ready to buy just yet, establishing your brand's leading status in this industry will keep them interested when it comes time for the final purchase.
Typically, your middle-of-funnel campaigns serve to educate your readers about your products and brand with longer-form content, like:
Buying guides
Product explainer videos
User-generated content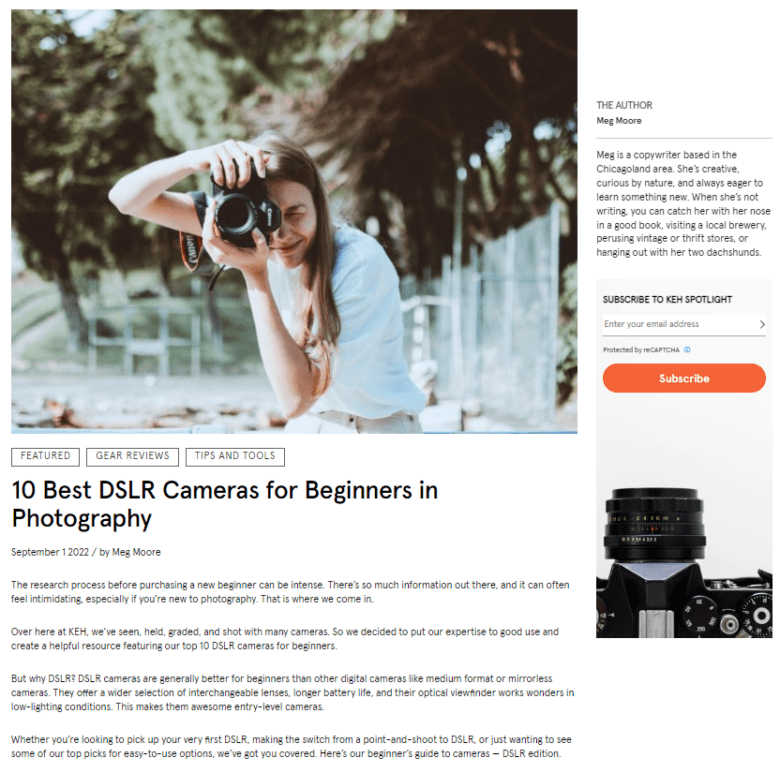 Bottom-of-Funnel Campaign
Finally, as you can guess, a bottom-of-funnel campaign is designed for those customers who are actively looking (and are ready) to buy a certain product.
This is where your marketing team should pull out all the stops to convert shoppers. They're already interested in your product; they just need a reason to pull the trigger.
Your content should minimize distractions and get straight to the point, using tactics like:
Targeted email follow-up (promo codes or coupons)
Customer reviews
Paid search ads
Product pages and explainer videos
Abandoned cart reminders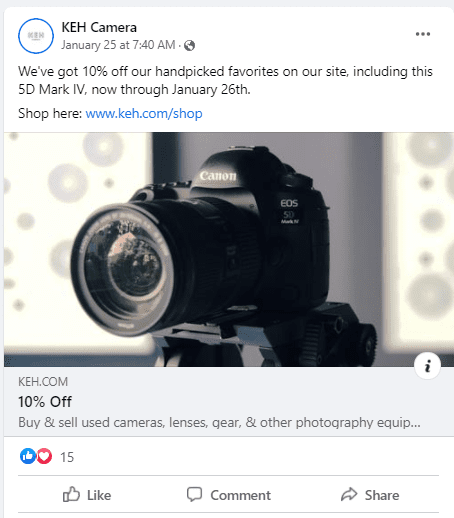 Start Implementing Your Inbound Strategy Now
Clearly, inbound marketing for eCommerce is a complex process. It requires investment in data analysis, customer personas, and content to work — and it's not a strategy you can do halfway.
Fortunately, the checklist items outlined above are the perfect foundation for beginning your inbound marketing efforts for your online store. 
And, should you need professional guidance in creating your inbound strategy, our team is always happy to help.
Learn more about our eCommerce digital marketing services and request a free proposal from our team by contacting us today. We'll work together to create a custom inbound methodology for your brand that grows traffic, sales, and revenue to your expectations.
Until then, review these resources to DIY your marketing approach: