The new year brings with it many joys — but creating your 2023 marketing strategy and budget probably isn't one of them.
Still, if it's not yet set in stone, now is the time to finalize your plans, or risk being caught unprepared for the industry changes to come in the next 12 months.
Consider this guide your 2023 digital marketing almanac. Use it to build a strategy that will help your brand withstand the wind, weather, and other stressors it will contend with over the next year.
In the meantime, if you want an expert to craft the best approach for your eCommerce business, we're always happy to help.
Top Digital Marketing Trends We're Watching in 2023
As the marketing architects for many eCommerce clients, we know what makes the difference between a successful strategy and one that just doesn't do the job. With our decades of experience, we've gotten good at reading the signs and telling the difference between the squalls that will blow themselves out and those that will grow into major storms.
These are the ones we're keeping an eye on for the coming year.
1. Privacy, Privacy, Privacy
Customer privacy concerns have arguably become the biggest factor for digital marketing in the 2020s — and will have a huge impact on your 2023 marketing initiatives.
The first lightning strike came when the European Union rolled out the General Data Protection Regulation (GDPR), introduced in 2016 and enforced starting in 2018. However, the biggest strike so far was the release of the iOS 14.5 update in 2021, which gave iOS users the ability to opt out of third-party data tracking in apps. This created a huge hole in data collection, impacting advertisers' ability to target audiences.
This storm isn't done yet, either.
While it's been pushed back to 2024, Google still plans to eliminate third-party cookies entirely on Google Chrome — replacing them with the "Privacy Sandbox" solution that claims to provide good targeting while protecting individual privacy. Other than a vague description, we don't know what that looks like yet, though API access and testing are commencing on the system.
Based on Google's multiple delays of this step, it seems they don't, either.
How It Affects Your Budget:
The solution to the loss of third-party data? More first-party data. This means collecting more information from visitors to your site and, especially, purchasers.
You'll need to invest in technology to improve data collection without affecting user experience in a way that might reduce your conversions. Remember: Online sellers are already seeing a decline in conversion rates, and they'll likely decline further as these privacy changes further restrict your ability to target specific audiences.
As your first-party data collection increases, you'll see conversion rates bounce back — but it may never achieve the same heights as before.
Make sure you're also budgeting to properly leverage any first-party data properly through email marketing, cart abandonment follow-up, and other high-yield strategies. Customer retention should also remain a top priority because improving customer loyalty can reduce costs and increase revenue.
Bottom line: Invest in first-party data in 2023, so you'll be better prepared in the years to come.
2. Google's Ongoing Push Toward Automation
Automation is the proverbial dark cloud with a silver lining. It has the potential to improve your marketing campaigns, but, when left untended, it can also harm your performance and cost you a lot of money.
The key to handling this trend is knowing that artificial intelligence can't be the only intelligence controlling your campaign.
Tools like Performance Max use AI to assemble ads and place them in what it considers to be the best positioning to reach customers. Other approaches go even further. Auto-applied recommendations take control of your ad spend out of your hands and put it in the machine's.
Although Google offers incentives to enroll in its program, we'd caution against it. Over the past few months, we've had to fight for ad credits for clients who've lost money due to poor performance and reduced revenue from automatic account changes.
It's like turning your customer experience over to chatbots. They may be better than ever, but they're still no substitute for human interaction. Make sure you have someone, either an in-house marketing team or a digital marketing agency, overseeing what automation is doing with your campaigns.
How It Affects Your Budget:
In addition to budgeting for someone to monitor automated campaigns, you need to be prepared for larger-scale campaigns. AI will usually reach the right solution, but machine learning needs more data to work with, and that's expensive.
For illustration, where you might have been able to spend $100 to earn $200 in the past, you might now earn $0 from $100. However, $1,000 might earn you $2,500 or $3,000 (your figures might include one or more additional zeroes at the end).
This can make it hard for small businesses to get campaigns started, but it can lead to big growth once the campaigns are up and running.
3. Increasing Advertising Costs
In the face of continued inflation and a troubled economic climate, that pay-per-click (PPC) advertising, like everything else, is getting more expensive.
A new analysis of Google search advertising costs shows that the cost per action (CPA, sometimes framed as cost per lead or CPL) increased for 91% of industries in 2022.
Overall, the average CPA increased by 19%. However, the average cost per click (CPC) only increased by an average of 2%.
Driving this cost increase is a decline in conversion rates, which dropped by an average of 14%.
Many industries saw a conversion rate drop of 30% or more, including:
Apparel, fashion, and jewelry (-68%)
Arts and entertainment (-38%)
Shopping, collectibles, and gifts (-33%)
Travel (-32%)
Business services (-32%)
Furniture (-30%)
Attorneys and legal services (-30%)
So, what's driving these increased costs?
Inflation and a looming recession likely play huge parts, but there are also industry-wide eCommerce trends to keep in mind.
In some cases, we might explain lower conversion rates in terms of consumer behavior related to larger trends. For example, as pandemic-era restrictions come to an end, customers have returned to in-person shopping, where they can physically see, touch, and try on items.
Likewise, a huge pent-up desire for travel gave the industry one of the highest click-through rates (CTR), which surged by 18% in 2022. However, shrinking budgets and the reality of crowded airports, canceled flights, and other travel hassles may keep people from buying.
Of course, smaller audiences and less-efficient targeting due to privacy restrictions also play a part — but we'll talk about that in more detail later on.
How It Affects Your Budget:
Barring any economic slowdown, expect to pay more for your paid search ads in 2023.
Look at the full Google ad cost report to get a sense of what's driving increasing costs of PPC advertising in your industry. That can help you understand why your ad costs are rising and what may be the best response strategy for your brand.
Some of our recommendations for cutting costs:
Invest in a conversion rate optimization program, which will identify the impediments holding your customers back from making a final sale.
Move some of your digital advertising to channels with less competition. For example, while 98% of advertisers use Google and 42% advertise on LinkedIn, only 15% advertise on TikTok, a social media platform with growing clout (more on this below).
That said, remember that ad prices (like the economy) are unpredictable at the moment. If we do enter a recession, this steady increase is likely to go away, and ad prices could instead drop significantly as more competition exits the marketplace.
But, because we haven't gotten there quite yet, we recommend preparing your budget for the worst-case scenario — that is, continuing ad cost increases.
4. The Switch to Google Analytics 4
In July 2023, Google Analytics 4 will replace Universal Analytics — but you don't want to wait until then to configure your accounts in the new system. The sooner you get moved over, the sooner you'll be able to start collecting data and working with the new system.
This platform change will be critical to gauge marketing performance in 2023 and beyond.
GA4 and Universal Analytics track several types of data differently, including:
Users
Sessions
Events
Goals/Conversions
A typical GA4 configuration is more complicated than Universal Analytics; it's not just a new setup but also an entirely new measurement model to learn! Therefore, your site's migration will likely take more time and effort than you expect (although Inflow can help minimize that).
For more information about the GA4 changeover, check out our introduction to GA4 and our step-by-step guide to setting up your GA4 account.
How It Affects Your Budget:
Your GA4 migration will be an unavoidable project in 2023, so set aside money for it now. We also recommend allocating some additional funds for training your team in the new system.
Don't forget to budget and schedule the migration for early in the year, ideally as soon as things settle down at the end of the holiday season.
For a custom GA4 migration quote, contact our team today.
5. Bye Bye, Similar Audience Building
As we hinted above, privacy concerns mean that similar audience building as we know it is going away. Google will stop generating new similar audience segments in May 2023. Then, starting in August 2023, similar audience segments will be removed from all ad groups.
In its place, Google recommends that eCommerce stores and other marketers take specific actions, depending on the type of campaign they're running.
For search and shopping campaigns, Google recommends Smart Bidding. For Display, Discovery, and Video action campaigns, Google recommends optimized targeting. For Awareness, Reach Video, or Consideration Video campaigns on YouTube, Google recommends using your first-person data with audience expansion.
Note: Performance Max campaigns require no additional action at this time.
How It Affects Your Budget:
We recommend implementing enhanced conversions as soon as possible. EC gives Google more data about your customers, so they can use it for reaching new potential customers. In addition, as we said above, you'll want to expand your collection of first-party data, and then upload that data (including any data from offline conversions) to Google.
You should also allocate money for testing Smart Bidding, optimized targeting, and audience expansion. That can get expensive, but if done properly by people with experience running smart tests, it will yield good results.
However, you should also accept that you'll see diminishing returns (at least in the short term) as audience and targeting options shrink.
6. The Possibilities of Programmatic Advertising
Programmatic advertising is nothing new. Using automation to bid for display ads has become the dominant approach for buying online ads. This approach to advertising now accounts for about 90% of all display ad sales, with significant penetration into new ad markets like connected TVs (CTVs).
However, what is new is the extent of benefits that programmatic advertising gives you, both in terms of reach and in terms of control, making it an essential marketing tool for 2023.
With programmatic advertising, you can reach a larger audience that matches your target demographics. It allows your advertising to follow consumers across platforms, including not just different websites, smartphones to desktops, but even TVs, streaming ad content, and potentially other connected devices.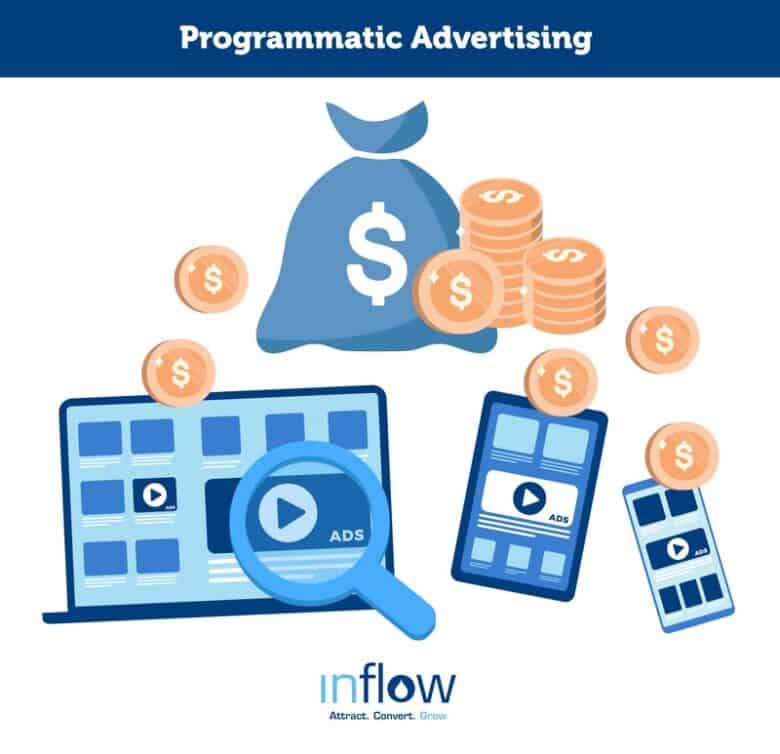 It's as close as your eCommerce store can get to omnichannel advertising, especially if you also have a physical storefront. Connected TV advertising is especially effective for brand awareness campaigns.
Being able to access streaming ads is more important than ever, with the majority of CTVs showing content with ads. Even Netflix, the still-leading streaming platform, has introduced a less-expensive tier supported by advertising. Using programmatic advertising can easily extend your brand's reach into these markets.
Depending on the programmatic approach you use, you might even be able to sidestep ad blockers. Some programmatic advertising gives you access to native ads that can avoid ad blockers, which focus on third-party ad content.
Programmatic advertising also gives you great control over your multiple advertising channels. Critical to the success of omnichannel advertising is creating a unified experience. Programmatic advertising gives you a central source for your ads, so that you can provide the same quality and consistent advertising, regardless of the channel.
In addition, the unified dashboard lets you monitor and compare the effectiveness of the different channels to effectively balance your ad budget, putting your money where it's most effective.
How It Affects Your Budget:
Programmatic advertising can give your ads unprecedented reach with the potential for significant cost savings, buttressing your budget against some of the worst tempests in the coming year.
However, it's important to carefully monitor all your ad channels. For example, people will sell streaming TV ads with claims about a 96% view rate, but the reality might be that many ads you pay for might be "shown" when the TV is off.
Be vigilant to make sure you're getting a good return on ad spend (ROAS) for all channels.
7. Tech Bro Panic
While we might more generously characterize this as a "tech sector shake-up," it's hard to deny that tech bros are definitely having a moment right now.
Elon Musk's Twitterpation is playing out as a slow-motion horror-comedy at the same time that the comedy-horror of Metaverse is coming apart at the seams — not to mention the sideshow of Sam Bankman-Fried at FTX.
While Amazon and Netflix's recent layoffs only represent about 3% of their workforces, Meta's layoffs represent about 15% of its workforce, while Twitter's layoffs now account for nearly 66% of its workforce.
These events would be a lot more laughable but for the uncertainty they're introducing into the eCommerce advertising landscape. (Except for the Bankman-Fried dramedy. You can laugh at that freely. Unless you invested in FTX, that is, in which case, we're deeply sorry for your loss.)
Uncertainty is always expensive, and it might unleash a downpour on your 2023 marketing budget.
For Twitter, it's certainly been expensive so far, as some of its biggest brands — including big names like Chevrolet, Chipotle Mexican Grill, and Novartis AG — have stopped advertising on the platform, representing a loss of nearly $1 billion in annual ad revenue. Meanwhile, Meta announced two consecutive quarters of declining revenue — the first two ever reported in the company's history.
In all fairness, Google and YouTube advertising also both announced revenue declines last quarter, demonstrating continuing ad difficulties after the fallout of the iOS 14.5 update.
How It Affects Your Budget:
All advertising platforms will be looking for ways to recoup their lost revenue in 2023, which may lead to a diverse mix of what looks to be attractive offers from these platforms (as Twitter has made).
However, as with any bait, it's important to watch for the hook: restrictive contracts, rate increases, and more.
With all these platforms, you can expect to see a drop in returns at least over the short term, especially at Twitter as active users continue to flee the platform. It's just another reason to consider diversifying your advertising channels and finding new opportunities for your brand.
8. The Growth of Generation Z
Although much recent marketing has been targeted at Millennials, we're starting to see the upcoming dominance of Generation Z.
Gen Z is already entering the workforce, representing about 20% of the workforce and 23% of the adult population by 2025. This means that now is the time to start laying the foundation for your marketing efforts for this new generation.
Starting now has several benefits:
You'll be entering a less competitive market sector.
You'll be able to start building a relationship with these new consumers that will lay the groundwork for a lifetime of spending habits as their resources increase.
How It Affects Your Budget
The key to reaching Gen Z is social media marketing.
A full 97% of Gen Zers report that social media is their main inspiration for what to buy. While this might decline as the cohort ages, social commerce will remain a critical approach to reaching this newest group of shoppers. Specifically, 83% of Gen Z and Millennial users think that there should be a direct link from social media ads to the advertised product's web page.
So, whether you're using eCommerce PPC strategies, influencer marketing, or other approaches, make sure you include direct links to product pages or other places to buy.
In addition, the balance of power among social media platforms will shift as Gen Z's clout grows. We can expect to see Facebook and Pinterest decline (the latter quite rapidly), while TikTok and Instagram increase.
As with everything Twitter these days, its future under the Gen Z regime is uncertain.
9. TikTok's Expansion Into eCommerce
Perhaps the most exciting trend for 2023 will be TikTok's dramatic expansion of opportunities for eCommerce in the U.S. TikTok is the fastest-growing social network, which can be a real ray of sunshine after all the doom and gloom from other advertising platforms.
The social media network recently opened up its seller network to businesses in the U.S., meaning that you can now sell products directly through the platform. While #TikTokMadeMeBuyIt is a powerful viral hashtag for brands and influencer marketing has a well-developed ecosystem, you must be prepared to use the wider range of tools that TikTok is planning to introduce.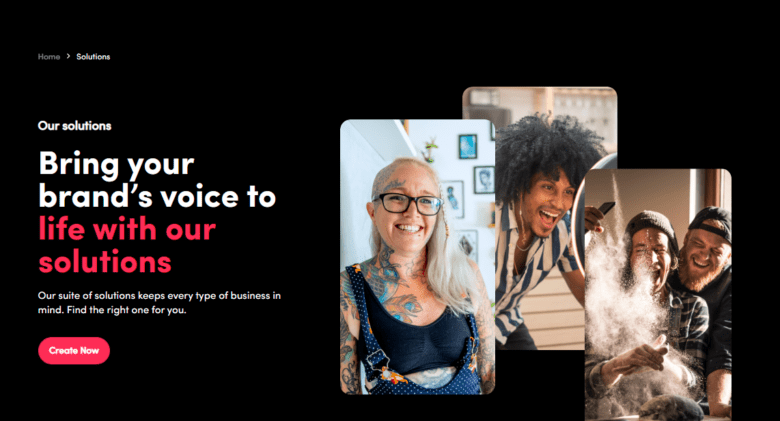 In addition to the current categories of Video Shopping Ads, Catalog Listing Ads, and Live Shopping Ads, TikTok has made a patent application for its own voice search and shopping technology.
Voice commerce has had an up-and-down relationship with the rise of voice assistants, but it's possible TikTok is the vital ingredient necessary for it to finally take off — in which case, it will justify more investment to optimize and advertise for this shopping channel, which has been spotty so far.
Note that all of these TikTok ad options are currently in the testing stages, and we're not entirely sure what form their video marketing tools will take as they roll out on a larger scale over the course of 2023.
How It Affects Your Budget:
Traditionally, TikTok has been expensive to advertise on, since its algorithms heavily favor organic viral posts.
If you want to run ads on the platform, you'll need to invest a significant amount to get good returns. Plus, there's the high price of creative for content marketing on this platform, which exclusively uses video content. (There's a reason why so many brands rely on influencers and user-generated content to defray some of these costs.)
Still, the platform has the potential to be a great opportunity for eCommerce advertisers.
In the US, 10% of TikTok users said they'd made a purchase through the social media network, compared to 12% for YouTube. Meanwhile, only 15% of advertisers are running PPC campaigns on TikTok, compared to 59% on YouTube, which means there's potential to make a bigger impact in a less crowded marketplace.
The challenge: There's not a lot of data about costs, returns, and other figures to predict performance on this ad platform. That's part of what makes this such an exciting trend for the coming year.
Building Your Best Strategy for 2023
There you have it: Our list of the top digital advertising trends to keep an eye on when creating your marketing strategy and budget.
As our list reveals, not only is digital marketing always changing but doing it right is getting harder and harder. If your team isn't careful, the cost of mistakes can scale even more quickly than returns.
In order to minimize those costs and maximize your returns, it's important to work with experts who understand these changing trends and how to successfully test strategies and develop effective campaigns around them.
If you don't have these experts at hand (or your current agency leaves something to be desired), now is the time to invest in a new team for 2023.
While we of course recommend our strategists here at Inflow, there are plentiful eCommerce experts out there to assist you. But don't wait too long; the new year is right around the corner!
If you want help creating an industry-leading digital marketing strategy for 2023, our team can incorporate all of these trends (and more) into an approach that drives traffic, sales, and revenue for your eCommerce store. Request a free proposal now to get started.