Facebook eCommerce Page Setup and Best Practices
Facebook is one of the most important places for a brand to have a strong presence. But what do you do to make sure you have a good presence and are not just one of the millions of brands creating noise out there?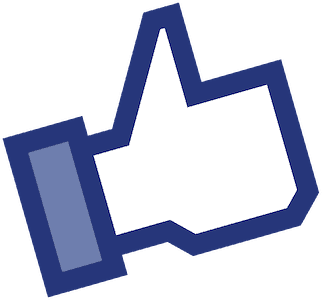 Arguably, there are two major goals when smaller eCommerce brands set up a page on Facebook.
First, you are connecting with users who are your target audience to establish your voice and give them a place to create a community.
Second, with Facebook's shop features, you can sell directly to users.
On top of those two major goals, you can create and foster relationships with your audience. The goal is to have them gel and become a community that tags you, talks about you, comments, engages with your posts, etc.
These all get you the unicorn of all marketing efforts: word-of-mouth marketing. Your Facebook eCommerce brand page can create true brand advocates that aren't interested in loyalty rewards, as much as they are about staying in the loop.
And that's what you want. No need to bribe your audience to hang around if you're creating a culture they want to be a part of.
Page Setup
When setting up your eCommerce company page on Facebook, you want to make sure to really capture the essence of what your brand is all about and keep your audience in mind.
Getting Started
The easiest way to set up a small eCommerce business page on Facebook is to login under your regular account and then create the page. In our example, we use a SMB that could easily manage a Facebook Page without outside resources.
Once logged in, navigate to this URL: https://www.facebook.com/pages/create/


Step 1: Determine Your Business Type
Facebook has made it incredibly intuitive to create a page using these options. Simply select the most appropriate category and fill in your information.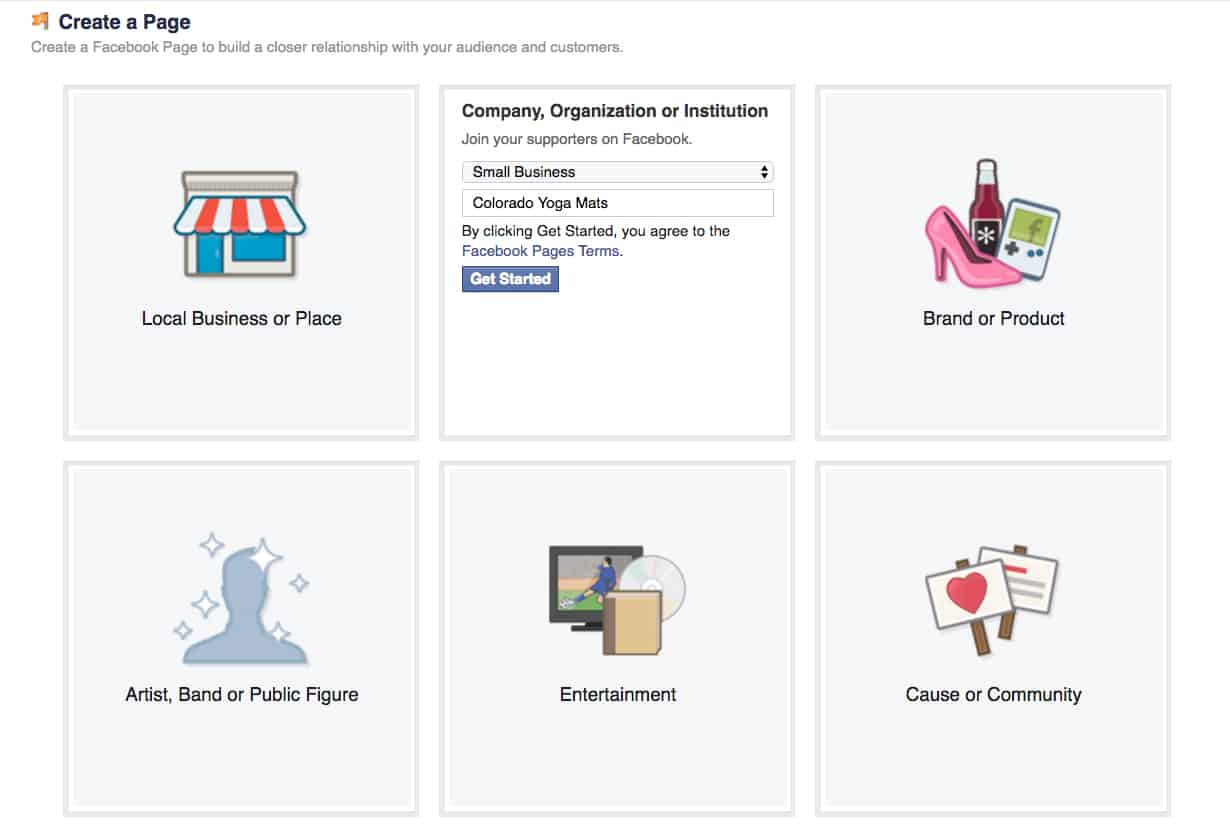 Step 2: Follow the Flow to Set Up Your Page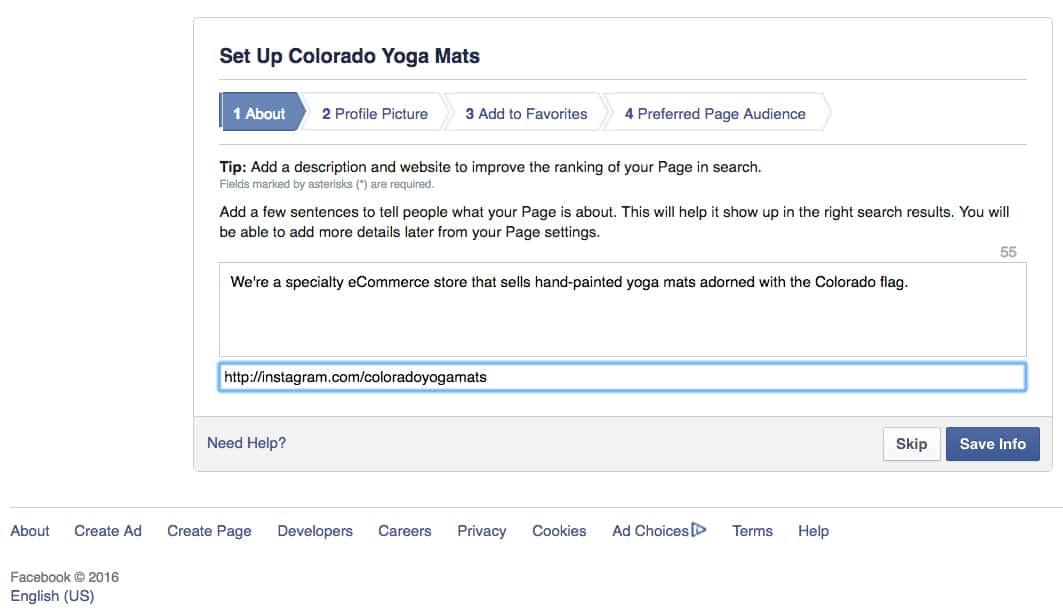 If you are already familiar with your personas and targeted keywords, be sure to use them in the company description. However, the most important thing is that you honestly, properly and thoroughly explain your eCommerce business to the audience that is about to become your Facebook fan base.
Step 3: Upload a Really Great Profile Picture


You want a profile picture that pops and shines over the noise of all the others out there – especially if your product is in a very well-defined niche.
To improve the above example, a brand logo added to the profile picture showing a product in use would have been very impactful. Many companies have a "full logo" and then a "logo icon" they use for profile pictures. There is no hard and fast rule as to what works best. It's a matter of preference and a matter of what communicates who you are to your audience.
As an example, here is the full logo and the logo icon for Inflow.

We realized in our branding efforts that we needed more than just the full logo and logo icon. We needed a third logo type for a separate audience.
You'll be able to decide for yourself what works best and communicates who you are to your audience.
Facebook recommends profile picture dimensions of: 180px by 180px. It will be resized as needed for screen sizes automatically.
ProTip: Use a .PNG for the best resolution
Step 4: Add to Your Favorites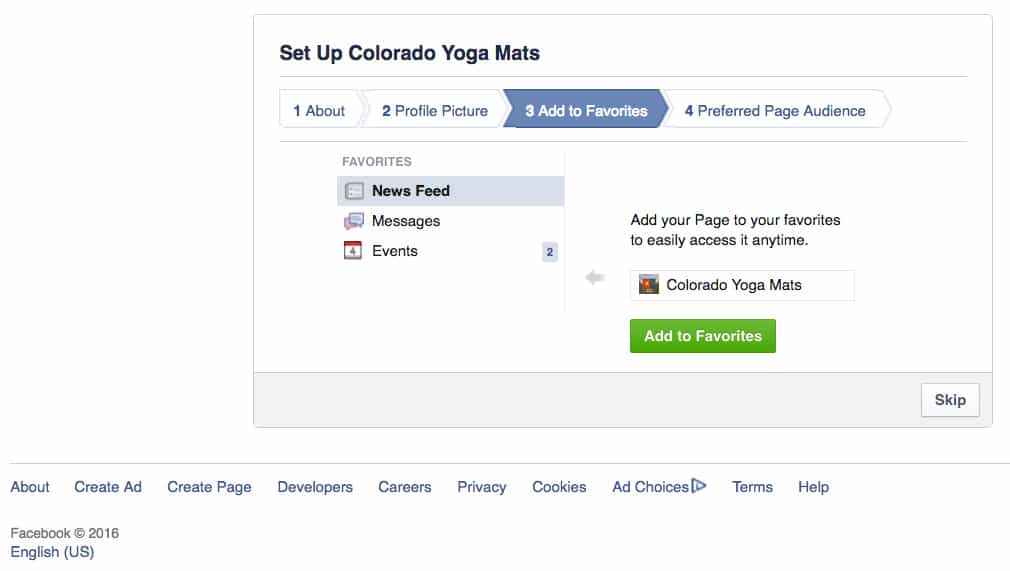 The great thing about adding your page to your favorites is that you can easily access it and make sure it's running exactly as you'd like. Adding it to your favorites is a best practice for smaller eCommerce businesses. It is the most effective way to monitor your page without digging through everything else you're associated with on Facebook.
Step 5: Selecting Your Audience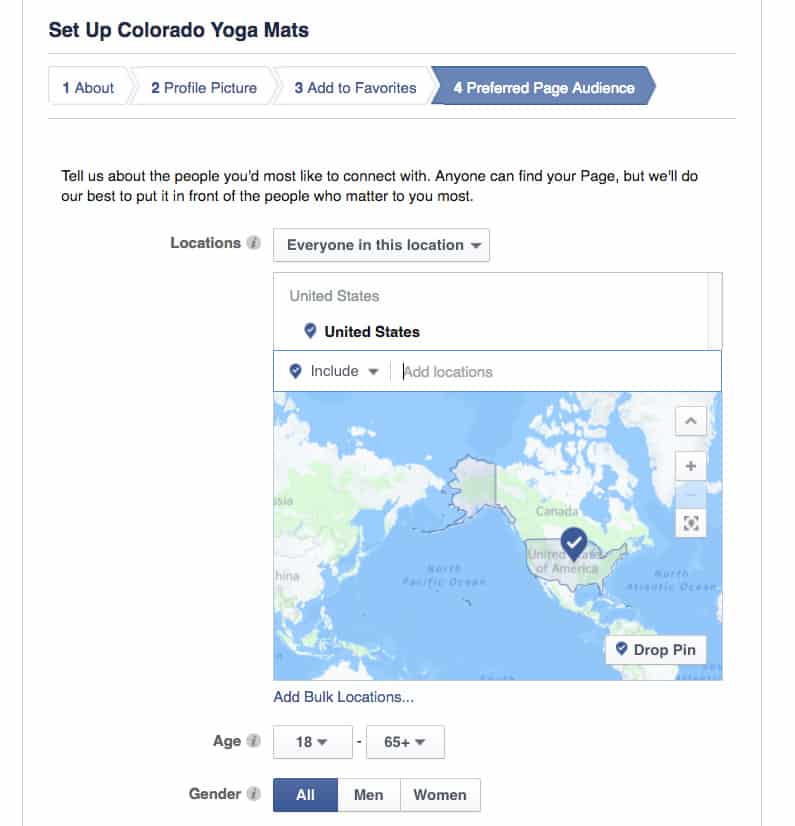 Location
The above image is the first part of the audience page. In our example, we're an eCommerce shop that sells yoga mats with the Colorado flag painted on them. I could have limited the audience to Colorado only, but people move away. In my mind a perfect gift for a homesick Coloradan would be one of my yoga mats. So I selected the entire United States as my location.
Age
Facebook allows you to lower the age as low as 13. It defaults to 18 – 65+. I left the age at the default using the same reasoning as above. College kids, parents, gifts, etc. The age range seems very appropriate for my audience.
Gender
I painted my first Colorado flag yoga mat at a workshop with both men and women in attendance. As far as I'm concerned, Colorado flagophiles encompass both genders.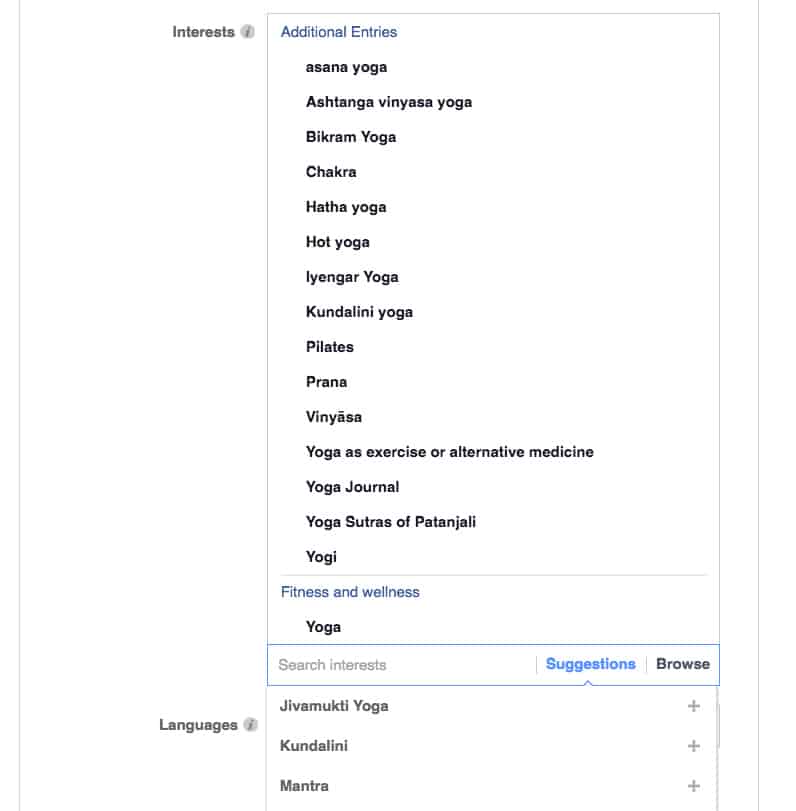 Interests
Facebook is a big help when it comes to targeting your audience's interests. I started by putting in the word "yoga" and before I knew it, Facebook was suggesting different types of yoga. I'm a certified yoga teacher, so I knew to dig a bit deeper and slyly target fellow teachers by adding terms like: Yoga Sutras of Patanjali, Prana and Vinyasa (the last two are both Sanskrit words). I also added Yoga Journal because it is read by practitioners, teachers and those with just a general interest in yoga.
Language
Next, you can determine your audience language. If I were bilingual, I would have definitely added a second language. But for me, English it is.
Finally hit save and you're ready to continue.
Step 6: Yay! You Made a Page!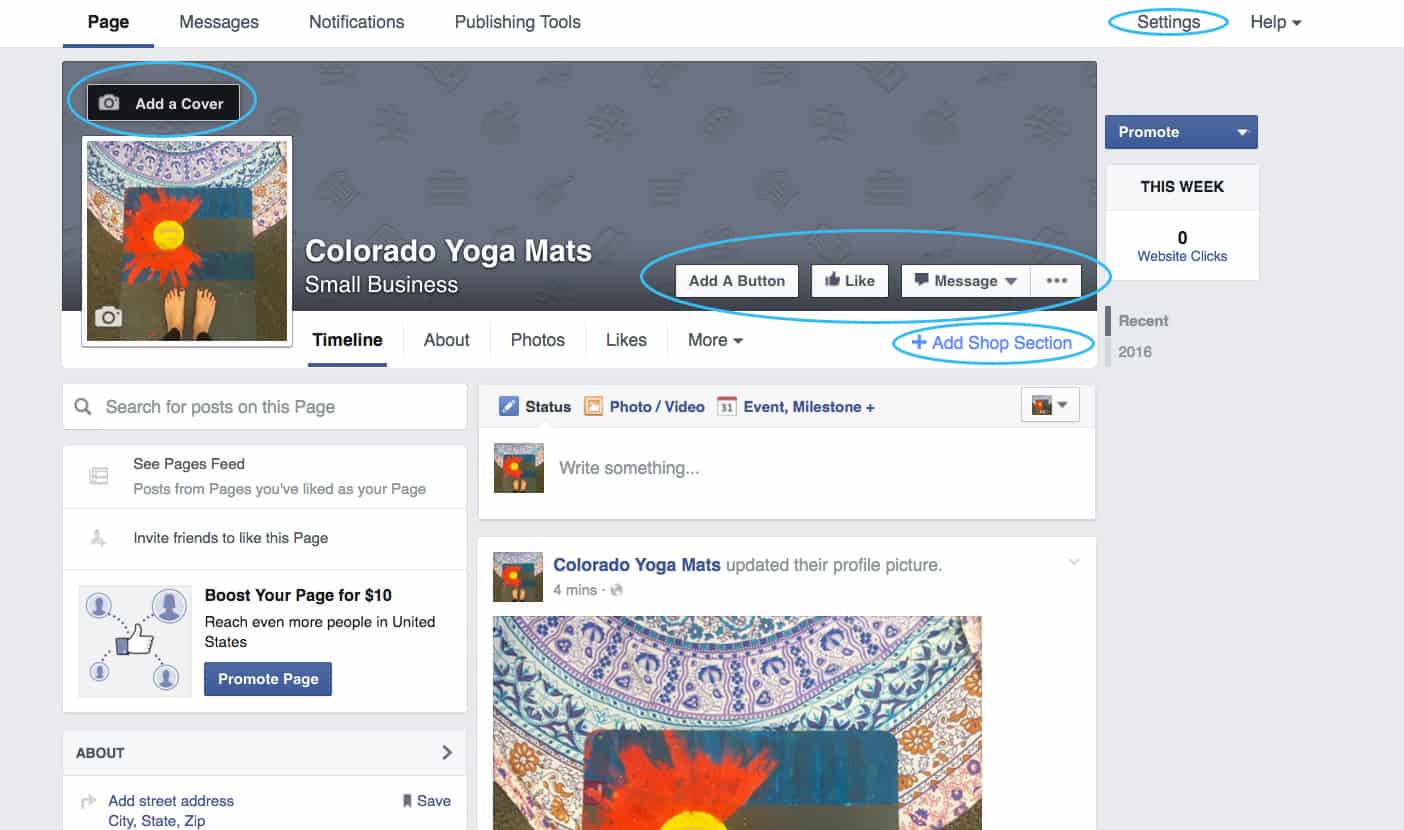 Look at you! You're practically a pro already. Now let's explore the items I've called out with blue circles for further investigation.
Settings
This area will allow you to create admins, editors and set permissions.
Add a Cover
Here you simply upload an image. According to this year's* guidelines, the current dimensions are: 851 pixels wide and 315 pixels tall.
*Please note, these guidelines change quite often (Facebook will allow 399px wide by 150px tall and stretch the image, but that is not ideal.)

ProTip: Use a .PNG for the best resolution.

Add a Button, Like, Message, etc.
This whole section acts as a control panel of sorts to drive your page. Add a button will give you the chance to put a Call to Action on your page – something like "Buy Now" or "Learn More."
So how do you tell your fans about your products?
Video, Photo, Product and regular text status updates are great to connect with your fans. Plus, you can sell directly from your Facebook page.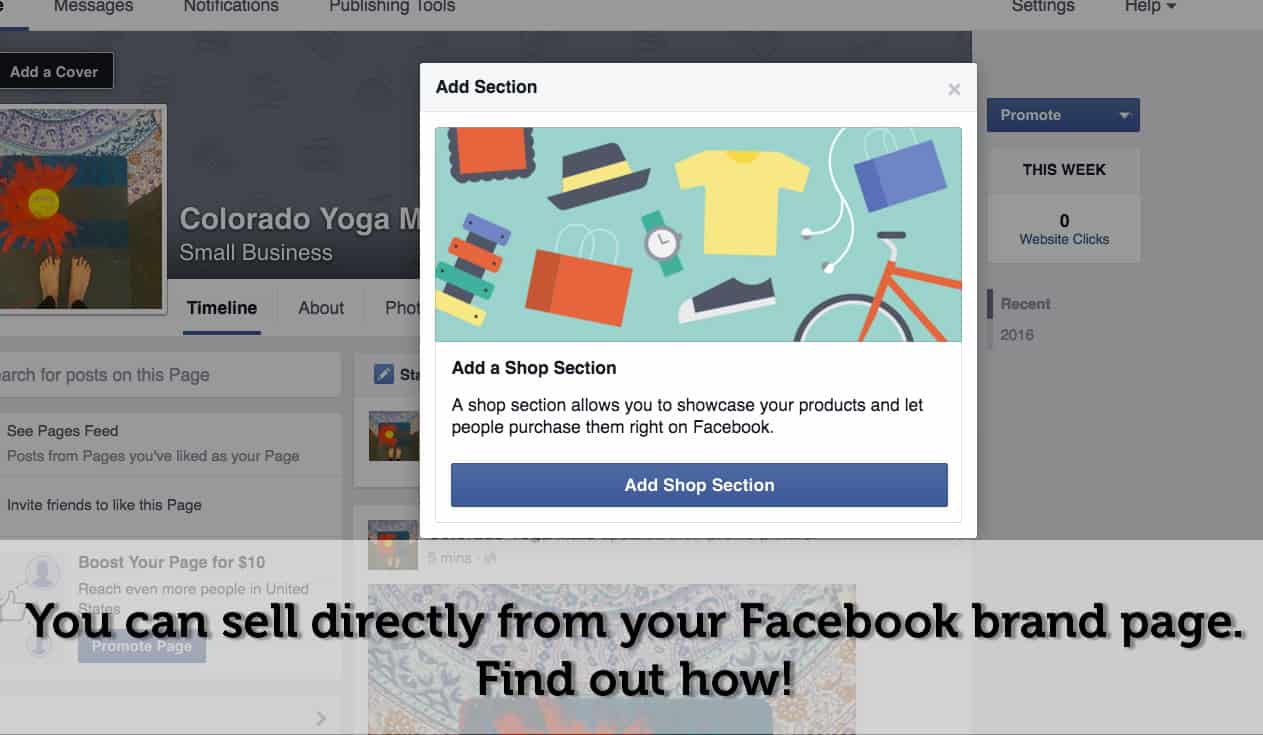 Find out how to create a shop on your Facebook page and connect with fans and customers exactly where they are online. Download our Facebook eCommerce Page Setup and Best Practices for a step-by-step guide. In our guide you'll get more best practices and tips to ensure brand page success. Plus as an added bonus, you'll get a coupon code for a professionally designed Facebook template.
Receive Even More Tips!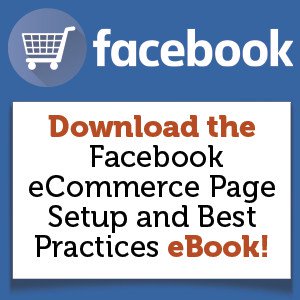 Fill out the form below to get your copy of Inflow's Facebook eCommerce 101 Best Practices Guide. Keep this handy reference as you plan and execute your Facebook eCommerce Page strategy.